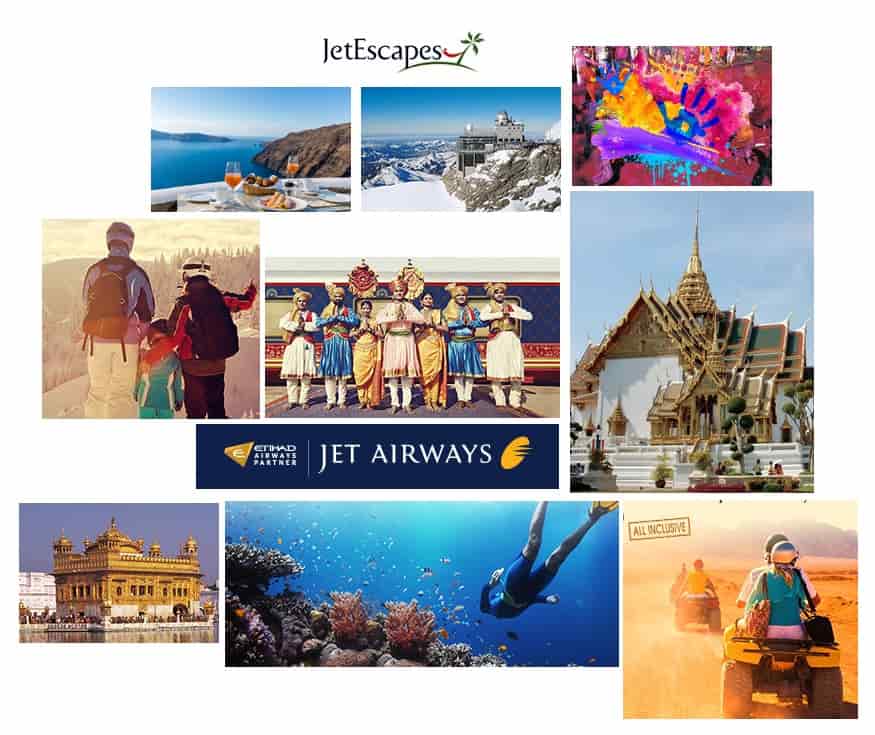 Attractive Bonus JPMiles on offer for both JP members and first time flyers
100,000 JPMiles up for grabs every day during the offer period
One lucky Jackpot winner to win One Million JPMiles
Mumbai, February 20, 2017/Team Estrade//– Jet Airways, India's full-service premier international airline announced the nation's biggest ever frequent flyer reward promotion, with the launch of a global campaign, 'The Billion Miles Festival'.
'The Billion Miles Festival' will see Jet Airways rewarding its frequent flyer program members across the globe for their loyalty with never seen before bonus JPMiles worth more than a billion miles, by booking and travelling during the offer period.
The offer is perfectly timed and guests flying Jet Airways, have an opportunity to acquire significant Bonus JPMiles by simply flying the airline and redeeming them subsequently, for travel during the forthcoming summer holidays and beyond.
Jayaraj Shanmugam, Chief Commercial Officer, Jet Airways, said, "The Billion Miles Festival is not only a gesture of our gratitude and appreciation to our JetPrivilege ("JP") members for their loyalty, but also, a warm invitation to non-member guests to join the JP reward programme and start collecting JPMiles. Guests can earn JPMiles and redeem them against flights across our extensive network. Be it London to Leh or Brussels to Brisbane, our global network and connectivity with strategic codeshare partners will enable guests to make the most of The Billion Miles Festival."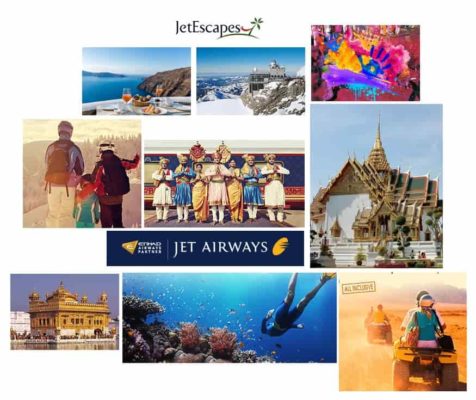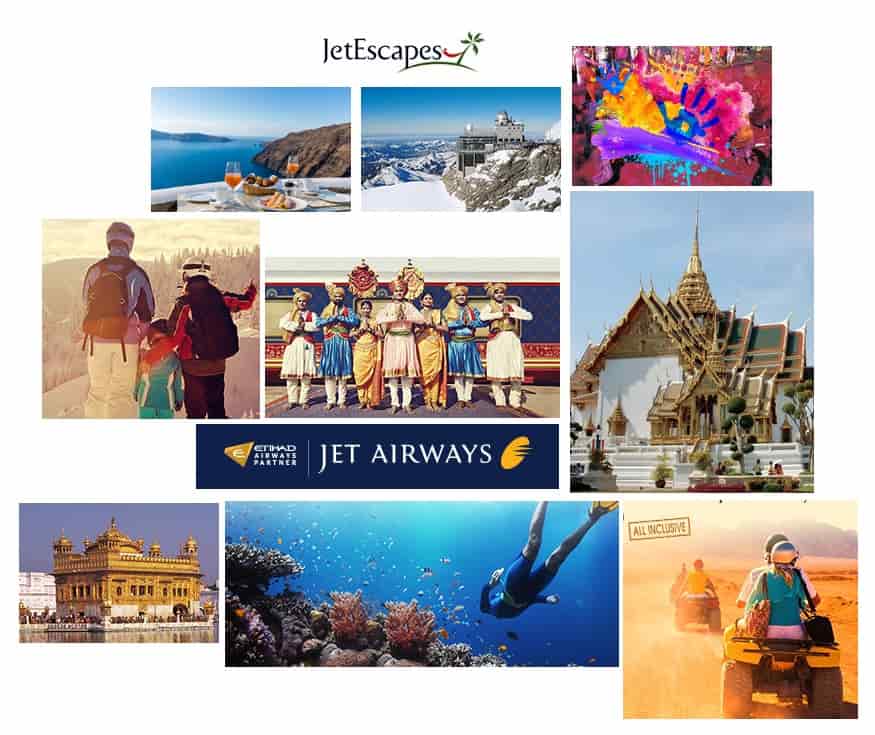 Manish Dureja, Managing Director, Jet Privilege Pvt Ltd., said "It has always been our constant endeavour to create opportunities that will fulfil people's aspiration to fly. The Billion Miles Festival, where millions of members will get the opportunity to collect bonus JPMiles upon travel during the offer period, is a great way to fulfil this aspiration. This new offer strengthens our overall value proposition for our members and our commitment of always making their travel experience rewarding and memorable. We look forward to welcome our members with lot of excitement."
The offer is open to all existing members of JetPrivilege – Jet Airways' award winning frequent flyer and loyalty rewards program. Guests who are not yet members, can easily enrol themselves into the JetPrivilege Programme by visiting jetairways.com orjetprivilege.com, to immediately take advantage of the bonus JPMiles offer.
Bonus JPMiles will be earned for every ticket booked on jetairways.com or the Mobile App between February 21 and March 31 2017. Guests can earn 1,500 to 10,000 Bonus JPMiles per sector depending on the class of travel – Economy/Premiere, irrespective of fare buckets such as Flexi, Saver etc. The bonus JPMiles will be over and above the existing JPMiles guests usually earn. The airline will also run attractive contests on its social media channels during the period of the promotion.
The Billion Miles Festival will also see Jet Airways announce one lucky winner every day during the promotion period, who will win and have 100,000 JPMiles credited to their JetPrivilege membership account.
There will also be a grand Jackpot prize for that one lucky winner, who will receive One million JPMiles. Winners can redeem their JPMiles for award tickets on Jet Airways' and Partner Airline flights across the globe.
Jet Airways looks forward to rewarding its guests and to #Don'tStopCollecting!
JET AIRWAYS announces 'BILLION MILES FESTIVAL'