JustOrbit, a unique travel planning website has come up with a new and unique feature to give a new edge to online travel planning. They have introduced a feature that helps its users to know the tentative cost of their trip instantly while creating the itinerary on JustOrbit.com that proves helpful for those who want to know the estimated cost of their trip.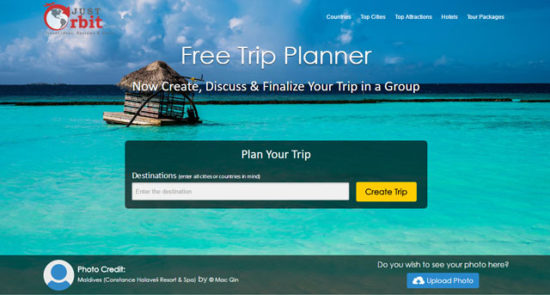 The global tourism industry is growing year-on-year. More & more people are planning trips on-their-own and JustOrbit is playing a major role in helping the travellers plan their vacation by providing answers to all the basic questions arising in their mind. This new feature has put JustOrbit ahead of all other competition. Visitors no longer have to contact their local travel agent or tour operator to know the cost of their trip, hence finalization of the vacation becomes easier.
"The new feature of telling the cost of an itinerary is a major step taken to address the biggest concern of the travellers. Many times people drop their destination choice because of the budget constraints. Now they can decide the destination according to their pocket as this new feature tells the cost instantly, including flight & accommodation, where ever possible," says the founder & brain behind JustOrbit, Mr. Raj Narang.
About JustOrbit
JustOrbit is a well-known self-travel planning website based in New Delhi, India. Travellers can plan, share, discuss, finalize and book under one roof. Through its unique travel planning features, people can plan their next vacation on their own. All the information that a person needs while going on a vacation is provided in detail at JustOrbit.com and one can easily make use of these information right from selecting their destination to sharing & finalization of their trips.
JustOrbit: Tells You the Cost of Your Dream Vacation Instantly