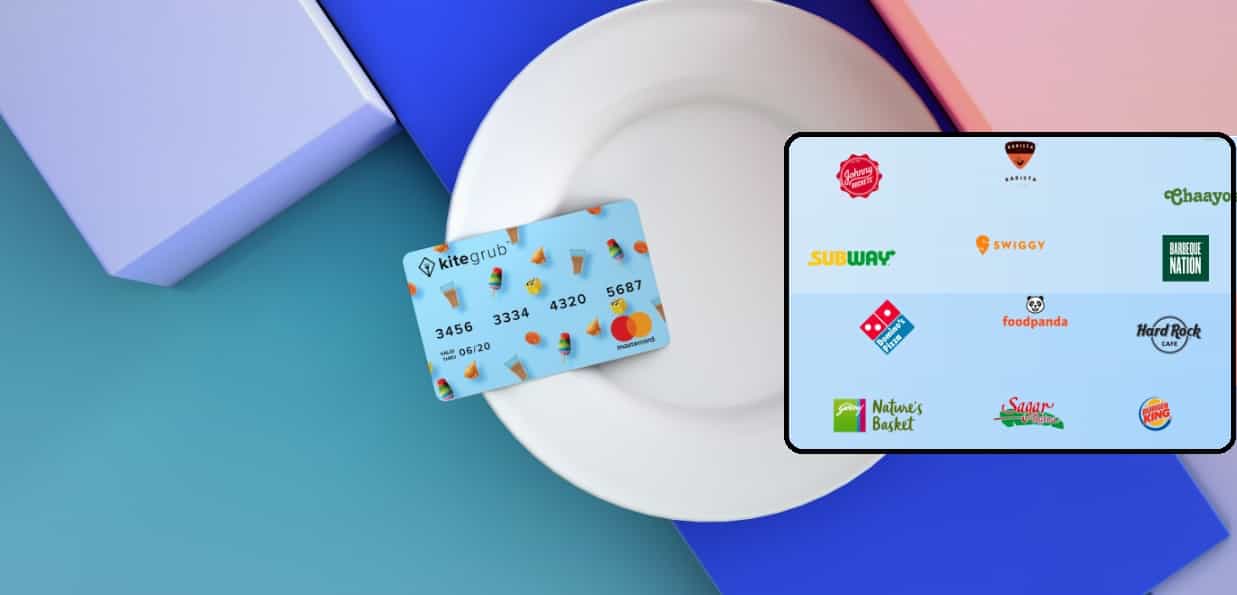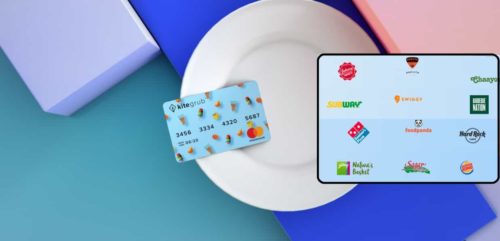 New Delhi, 16th August 2018/Team Estrade//– Delhi-based fintech startup Kite has recently launched two products for the Indian market: Kite Tab, an expense automation solution with corporate cards, tailored for companies of all sizes; and Kite Grub, a next-generation meal card system.
Kite's flagship product, Kite Tab, is an expense tracking and reimbursements solution featuring fully-customizable corporate credit and prepaid cards, powered by Mastercard and RuPay. The card offers full control to employers—according to region, time, merchant category, spend limit, and more. Through Kite Tab's web interface, clients gain access to a growth tracker and features such as automated GST filing and advanced reports through SAS . In addition to this, it helps in controlling leakages on heavy transactions and maintaining liquidity in day to day operations.  It offers an end-to-end travel solution that passes corporate deals to startups and SMBs through the company's partnerships with top travel companies. Kite tab has helped in increasing operational efficiency in more than 200 firms which includes SME's as well as bigger firms like Dawaat, V2 retail and future group.
Bundled with Kite Tab is Mastercard-powered Kite Grub is a physical meal card that can be used at any food outlet that accepts a debit card. Through the tax-free food allowance, Kite Grub can save employees up to INR 12,500 in tax per year, as well as an additional INR 7,500 in exclusive discounts and deals.
Founders Priyanka Kanwar and Prabhtej Singh Bhatia believe that, as long as modern, accessible, financial services are not especially designed for SMBs, those same businesses will continue to face leakages, lost GST savings, little data or insights, and lost tax savings for employees—not to mention mountains of paperwork.
They both have worked personally with a range of Indian businesses across industries and geographies—Priyanka with a degree in Economics from Yale University, and Prabhtej with an established background as a serial entrepreneur. "It's clear to us that businesses all over India are looking to automate and formalize. Contrary to popular belief, this trend even includes the owners of old-school businesses. They're looking to automate, they want analytics, and they want full control over how money is spent: the sooner the better," Priyanka emphasizes.
"Some tools exist out there to solve this problem of automation and formalization, but they aren't end-to-end, and they certainly aren't accessible at SMB-friendly price points. Banks are not equipped to guide businesses toward formalization in the way that they need," continues Prabhtej.
Kite has already partnered with a number of globally-recognized service providers, including Visa, Mastercard and RuPay. Other partners include a host of top financial and B2B institutions, which provide Kite's clients with access to a range of other solutions. Kite has also entered agreements with Federal Bank, as well as several of the 10 largest banks in India; these relationships solve the needs of established banks through Kite's modern and accessible financial solutions. These partnerships offer Kite access to over 40 million merchants globally, and provide the opportunity to scale from Day 1.
The co-founders have brought on board a technical team that has previously designed financial products for over 40 countries, 750 million users, and 21 billion transactions. With their expertise, Kite has developed a microservices architecture, which meets global technology and security standards, and can offer financial solutions even more scalable, accessible, and robust than those found at a traditional bank.
Seeing the size of the market—and the future of the Indian economy—rapidly scaling and digitizing in their favor, Kite looks to lead India's untapped B2B finance industry, with an estimated gross transaction value (GTV) of over USD 285 billion. With USD 70mn in transactions under its belt through its proprietary processor, the bootstrapped, Delhi-based team wants to be at the forefront of India's fastest-ever formalization drive; it further plans to partner with both businesses and employees in this transition. With Kite Tab and Kite Grub as entry points for its larger mission, Kite is eager to take advantage of its past successes, meaningful partnerships and ambitious mission to reimagine the digital economy in India and beyond.
Kite targets $285bn B2B finance industry