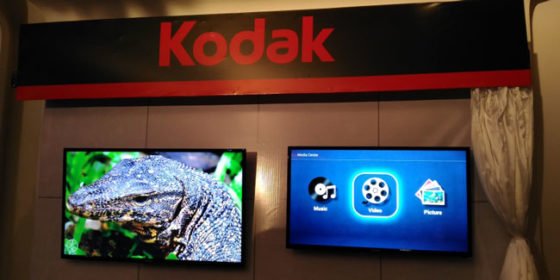 Kodak, enormously popular for its photography and film products, is planning to re-enter the Indian market. The company will be targeting one of the biggest film markets in the world.
"We would want to bring films back to India as it is one of the biggest film markets in the world. There is tremendous talent," Christian Richter, director sales and marketing EMEA & Asia Pacific Region Motion Picture and Entertainment, Kodak, told ET.
The photographic and film products giant will be partnering with Hyderabad -based Prasad Studios for their upcoming film laboratory.
"Prasad Group intends to open a film laboratory in Chennai , which will not only offer film processing for newly-shot film projects, but also on archival market," Richter said.
Bankruptcy protection was filed in US by Kodak in the year 2012. However, the court in 2013 approved financing for Kodak to emerge from bankruptcy by mid 2013.
The company now describes itself as a "technology company focused on imaging".
Kodak has been studying the Indian market for the past eight months so as to understand the local context and ecosystem.
"India has several independent markets within the country. More than 1,500 feature films are shot in India every year. The majority of the European box office is controlled by the content from the US, whereas in India, the local industry rules. Moreover, the industry in India is very fast-paced," said Richter.
Kodak is coming back in India, soon