Fergus O'Hare to be the foreman of the Jury
Kyoorius announced the digital jury for the Kyoorius Creative Awards, held in association with D&AD. Fergus O'Hare, Director of Facebook Creative Shop for APAC will chair the jury in the 3rd edition of the Digital Awards. He is also known as the rock star of Facebook for his extravagant and charismatic presentation skills.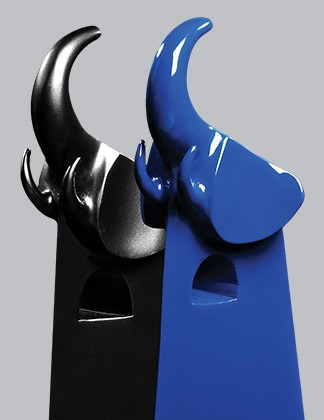 This year, The Kyoorius Creative Awards will have three juries i.e. Advertising, Digital and Media.
Under the Digital Awards, the jury comprise
Fergus O'Hare, Director APAC, Facebook Creative Shop
Ralph Barnett, National Creative Director, SapientNitro
Corey Cruz, Head of Creatives, Digitas LBi
Gary Steele, Executive Creative Director, TBWA
Karl Gomes, Chief Fanatic, Fanatics
Shormistha Mukherjee, Co-Founder & Director, Flying Cursor Interactive
Gauri Joshi, Unit Creative Director (Digital), Lowe Lintas
Rajesh Kejriwal, Founder and CEO of Kyoorius, said 'Kyoorius Creative Awards discovers and celebrates rare talent who are changing the world with their artistry and craftsmanship, those magical intersections of idea and craft.  It is a huge honour to have such exemplary creative minds on the jury panel – the outstanding calibre of our digital jurors attest the importance of our awards and goes on to substantiate that an award show is only as good as its jury'
Kyoorius Creative Awards will call for entries across a total of 15 categories and 135 sub-categories this year.
The jury sessions are open to the industry people to watch, learn, check and benefit from the discussions and display of entries. Like every year, the awards will uphold the zero-tolerance policy for scam ads.
The Jury session to take place from 4th – 7th May 2016. The Kyoorius Creative Awards 2016 will be held on 3rd June 2016, Dome @ NSCI, Worli- Mumbai. The awards show is expecting over 1500 professionals including CEO's, Marketing Directors, Brand Managers, Creative and Media gurus, etc.
Kyoorius Creative Awards 2016 – Digital jury