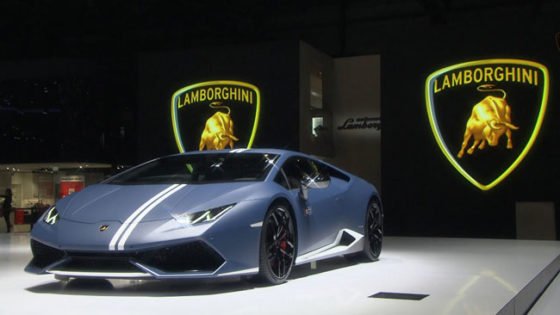 Lamborghini just launched a new car in India and it costs a whopping Rs 3.17 cr
Italian super sports car maker Lamborghini expects India to be among its top 15 global markets in five years once it introduces its upcoming SUV Urus.
The company, which on Thursday launched the Huracan special edition Avio in India, with price starting at Rs 3.71 crore (ex-showroom), is looking at growing its sales in India in double digits this year.
"The Indian market is very small for us right now, at about 30 units a year now. But we know strong potential of this market, specially how the demand for SUVs has been growing," Automobili Lamborghini general manager Asia Pacific Andrea Baldini told PTI in New Delhi.
Globally, once the super sports SUV hits the market, the company expects to double its sales from around 3,500 units estimated this year, he added.
"In India we can expect our sales to increase three or four times. I wouldn't be surprised if India becomes among the top 15 global markets for Lamborghini in 5 years," Baldini said.
India is currently towards the bottom in around 40 markets that Lamborghini is present globally.
The company expects to start selling the production version of its concept ASfrom 2018 globally.
Explaining the reasons for Lamborghini's bullish outlook on India, he said the customer profile is changing here.
"Earlier, the customers were 2nd or 3rd generation businessmen who are conservative, but now a lot of young entrepreneurs, who are not shy of expressing themselves, are coming in," he said.
On the Huracan Avio, Lamborghini India Head Sharad Agarwal said, "This is the first time we have brought a Special Edition car to India to showcase to our customers."
Only 250 units of the Huracan Avio are made globally.
"We are opening a window of five days for our Indian customers to order the Huracan Avio," he added.
The Huracan Avio is powered by a 5.1-litre engine delivering power of 610 horse power and has a top speed of 325 km per hr.
Lamborghini launches Huracan Avio for Rs 3.17 crore