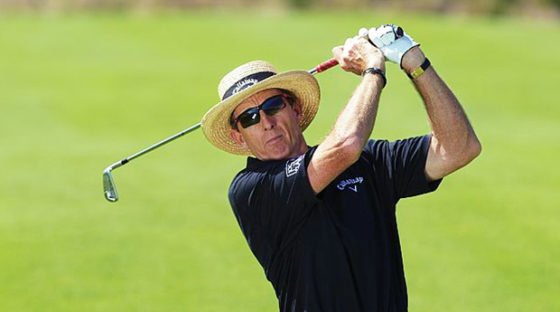 Pune, Jan 6 (PTI) One of the world's best-known golf coaches David Leadbetter launched his first-ever academy in India at the Oxford Golf Resort here.
Widely considered as the "go-to" coach for many top golfers and whose teaching ways have seen many youngsters evolved into world-class players, Leadbetter, whose celebrity status often extends beyonds the golfing stars, now has 29 academies across 14 countries.
Unveiling the David Leadbetter Academy alongside Anil Seolekar, the former President of the Indian Golf Union and who founded and owns the Oxford Golf Resort, the 64-year-old coach praised the vision of Oxford Golf Resort in giving young Indian golfers a chance to learn world-class methods.
He also intends to coach and train coaches in the long run here.
"There is a lot of talent in India and has a history in sports like cricket and hockey. India needs more players now to create a competition so that the cream rises to the top."
Leadbetter, who has seen Aditi Ashok at the Olympics and Anirban Lahiri in action, said, "They could be the role models or icons to attract other Indian youngsters. We (the Academy) are here to help young players to reap their potential.
"Aditi could be the beacon for Indian ladies golf, has a huge potential. She is just 18 and has the length. As she gets stronger and improves her short game, she will be very good."
On the role of a coach, Leadbetter, who started out a player on European and South African Tour before turning to coaching, said: "A coach can help a good player become great."
But he feels that many golfers lose appetite for the game when parents become over demanding.
"The kids lose the passion and don't have a childhood.
They should enjoy the game first."
On the issue of technique and coaching, Leadbetter, who has broken many long-held beliefs and theories, wants to keep it simple, saying "over analysis leads to paralysis".
The Academy at the Oxford Golf Resort, an 18-hole private golf resort spread across 150 acres within a 1000 acres township, adds a notable page to the golfing chapter in India.
The Leadbetter Academy will spearhead the way in India as the most technologically advanced training facility boasting of the very latest equipment. It will provide expert tuition and coaching to all levels and ages of golfers.
Sharing his excitement at the launch, Leadbetter said, "I congratulate Oxford Golf Resort for hosting the David Leadbetter Golf Academy with a view of honing and shaping the immense golfing talent in India. Together we aim to provide the best golf training in the country and assist all golfers; amateur and professional realise their big golf dream."
Oxford Golf Resort will also offer night practice opportunities for golf enthusiasts who find it difficult to pursue their passion due to time crunch.
Besides this, Oxford Golf Resort is committed to developing the golfing talent in India through their CSR initiative where they will search and invest in young talent who show promise of a bright golf future.
Leadbetter is credited with inventing the modern golf instruction industry. His unique and holistic approach to the golf swing has helped countless Tour professionals reach the pinnacle of the sport, including 22 Major winners.
Leadbetter opens his first-ever academy in India