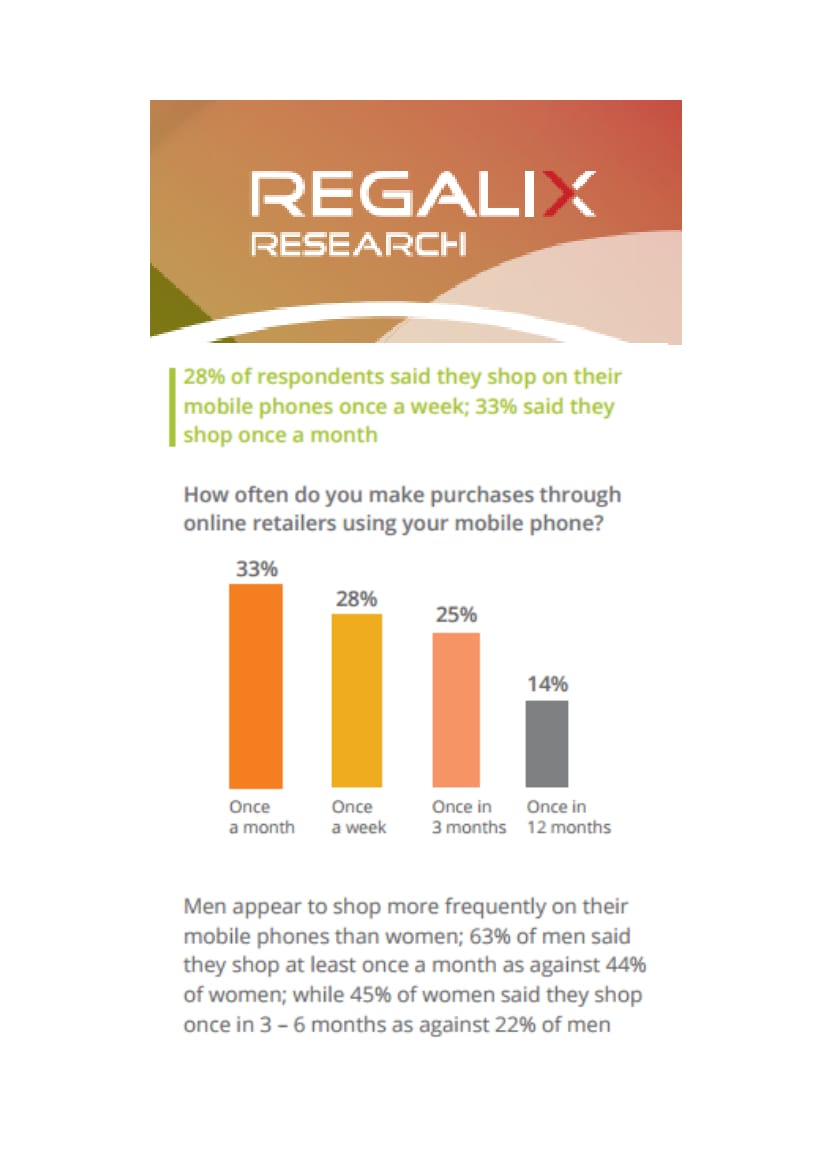 Bangalore, Karnataka, India/Businesswire India//– Indian retail customers are taking strongly to mobile commerce, with nearly 83% of people owning a smartphone shopping online on their mobile phones. In particular, customers in the age group of 25-34 are taking to their mobile phones to shop online, with 90% of customers in this group doing so. These are some of the results that emerged from the "State of M-Commerce 2016" survey conducted by Regalix Inc.
While a large number of customers have used their mobiles to shop online, there is still much room for growth in terms of the frequency of online shopping. Only 53% of those surveyed said that they had shopped online within the last month. Further, only 25% of respondents said that they shopped on their phones at least once a week.
There seems to be a gender divide in the frequency of online shopping, with more men (63%) doing so at least once a month than women (40%).
The lion's share of online retail is divided between three platforms – Flipkart (44%), Amazon (32%), and Snapdeal (19%). Interestingly, preference between these platforms is segmented by age, with Flipkart the preferred retailer for 49% of respondents in the 18-24 age group, but only 35% in the 25-34 age group. Snapdeal received more support in the 25-34 age group (25%) than in the 18-24 group (only 13%).
In terms of product categories, there is a clear division between men and women. Overall, gadgets and electronics was the most popular product category at 60%, followed distantly by clothing and accessories at 20%. While 66% of men shopped for gadgets online, only 31% of women did so. On the other hand more women (65%) shopped online for clothing, accessories and home products as compared to men (27%).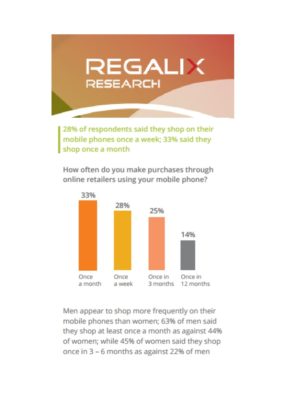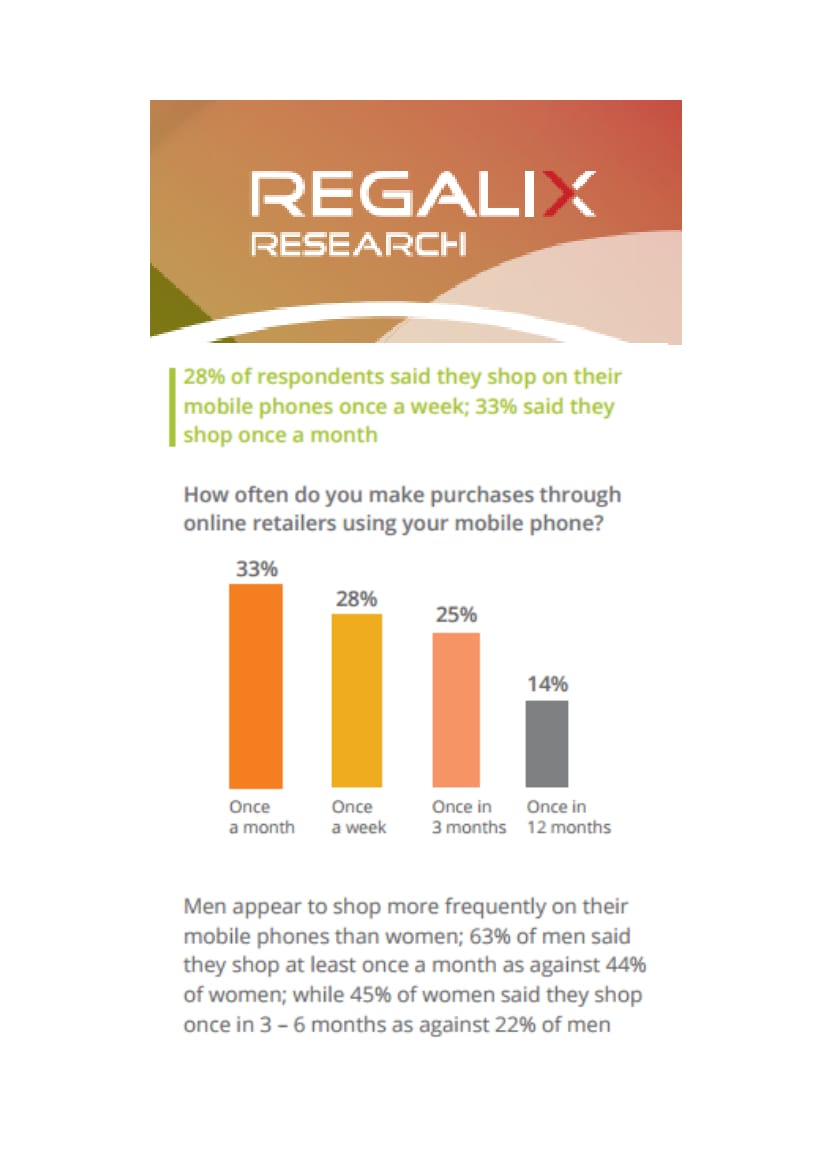 While the number of retail customers shopping online has grown, many still prefer to browse online and purchase offline. 42% of respondents said that they preferred to do so while purchasing gadgets and electronics, while 33% said that they bought clothing and accessories this way. Interestingly, clothing and accessories was the one category in which offline purchasers outnumbered online shoppers across all age and gender groups.
The two biggest factors influencing a customer's decision to shop online are Cash-on-delivery (CoD) (34%) and free delivery (34%). CoD was the preferred payment mode for the majority of customers, with 62% preferring this over net banking, credit/debit cards or mobile wallets.
Mobile apps are the preferred way for customers to shop on their phones, with an overwhelming 94% declaring they preferred apps to mobile websites.
The study also found that while 81% of respondents said they were unaffected by mobile ads, a higher percentage of women (25%) said that ads influenced their shopping behaviour than men (17%).
Online shopping is only set to grow with 31% of those who have not shopped online thus far saying they planned to do so in the future. What has kept 75% of such shoppers away is concern over product quality.
Detailed report is at the link address; http://www.regalix.com/by_regalix/research/reports/m-commerce-trends-india-2016/
M-Commerce has Arrived in India