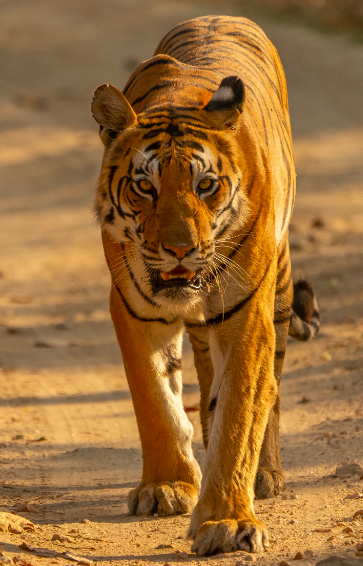 Madhya Pradesh Tourism Kicks-off "Tigress on the Trail"
A One of its kind – All Woman Biking Adventure
Bhopal, 18th November 2020 – A road can be a destination too, it's all about the perspective. Re-fueling the passion for solo travelling and bike riding amongst young and old alike, Madhya Pradesh Tourism Board is all set to kick-off an all-woman bike trip that will cover a total of approximately 1,500 KMs in a span of 6 days. With 15 women riders from across the country leading the way, this initiative also sends a powerful and welcoming message to all who love to explore new places.
"This initiative is not only about promoting State tourism but we aim to inspire women and solo travellers to visit the land that offers different facets of India at every turn. Partnering with the Expert agency, in this initiative, we welcome travellers from all over the world to visit the heart of Incredible India and experience the diverse experiences Madhya Pradesh has to offer," quoted Mr Sheo Shekhar Shukla, Principal Secretary, Tourism, Govt. of Madhya Pradesh and Managing Director, MP Tourism Board.
The fleet of 15 bikers will kick start this unique journey from Bhopal on the 19th of November 2020, covering national parks, namely Satpura National Park, Kanha National Park, and the Bandhavgarh National Park, along with a plethora of places, each offering a glimpse into the natural & cultural diversity that Madhya Pradesh offers. The riders will get to indulge in a plethora of adventurous activities including boat and jeep safaris, night safaris at the parks.
"We not only wanted these 15 woman riders to explore Madhya Pradesh but also experience the rural & tribal culture of the state. Madhya Pradesh tourism board has been taking necessary steps to ensure the safety of every traveller, especially women and solo travellers, encouraging them to visit and create memories with us," the Additional Managing Director of MP Tourism Board, Ms Sonia Meena added.
The woman riders will be visiting rural communities and get a chance to interact with them via village walks, delightful folk performances, ancient temple visits, and more. Along with, the itinerary spread across six days also includes a visit to the Pachdhar Pottery Village in Pench, a native community of potters that have been carrying masterpieces for generations now. The trip also includes a trip to Pardhi where they would interact with the tribal women and go for the famous Pardhi Walk that was a revolution in itself.
The journey would end on Day Six at Bhopal after a morning at the Khajuraho Temples, a UNESCO World Heritage Site.
Mr Abhishek Daga, the co-founder of Thrillophilia said, "Every journey starts with a promising road and Madhya Pradesh offers a memorable experience at every step for every kind of traveller. From National Parks to historical sights, and from modern developments to staying rooted through their tribal communities, every day is an adventure here. We look forward to hosting many more such trips with the tourism board that writing a new success story in travel."
The fleet will also be accompanied by tourism experts, medical assistants, mechanics, etc. ensuring safety at every step.
---
Cover Photo by Hans-Jurgen Mager on Unsplash