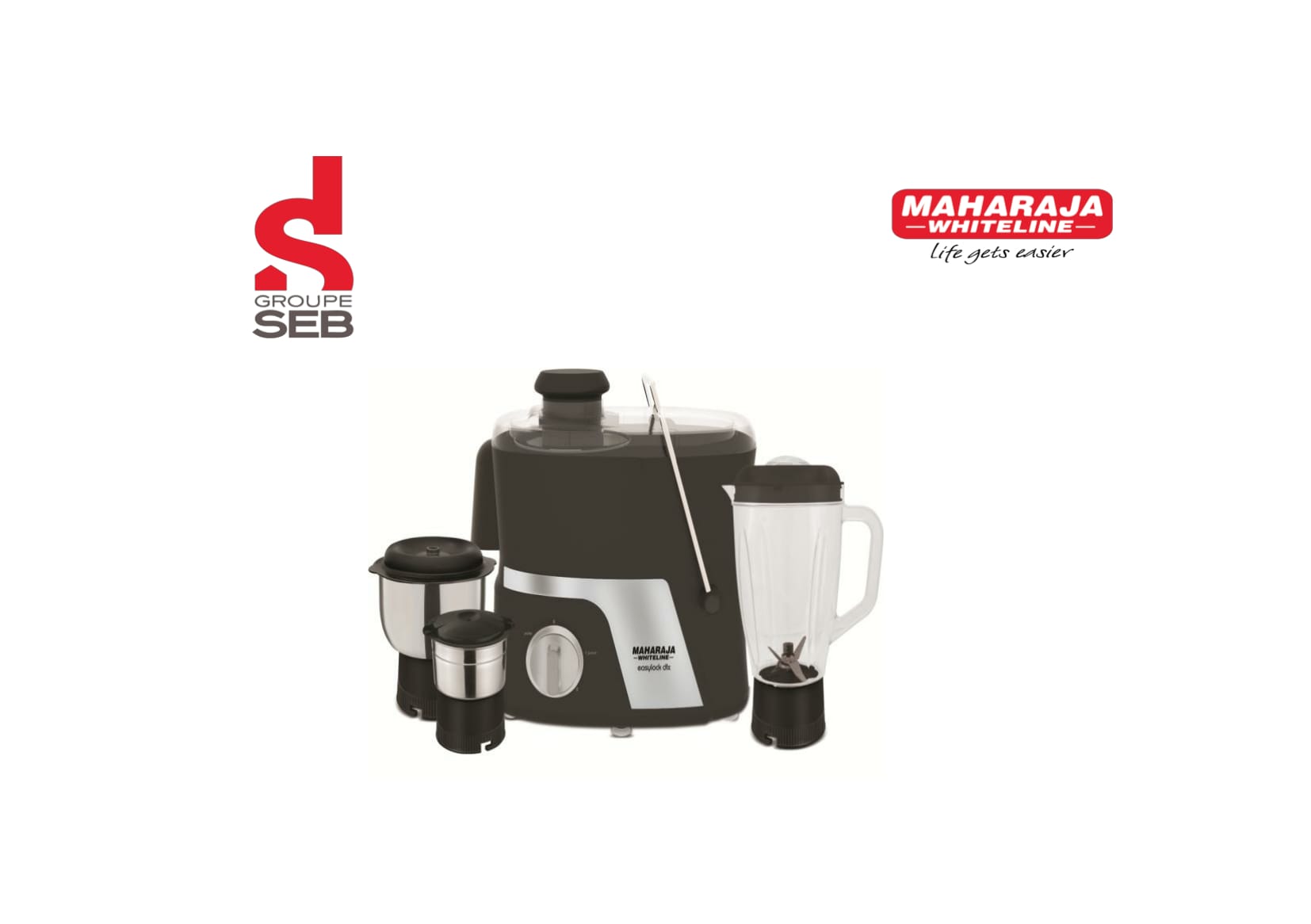 ~ Product is a result of year long research and boast of world class technology of Groupe SEB ~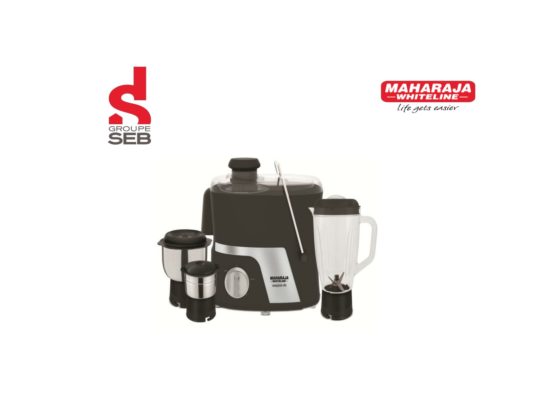 New Delhi, November, 2016: Maharaja Whiteline, a brand of GroupeSEB India (P) Ltd is the country's leading consumer durable brand in the  mixer grinders, juicer mixer grindersand room heaters category has launched the Easy Lock DLX Juicer Mixer Grinder in India. Maharaja Whiteline is the no. 1 brand in North India in food preparation category as per Francis Kanoi report 2015 and the no. 2 brand in Juicer Mixer Grinder category in North India.
Designed in premium black and silver metallic finish, the Easy Lock DLX Juicer Mixer Grinder is a one stop solution for juicing, mixing and grinding. What sets this product apart from other juicer mixer grinders available in market is its innovative Easylock Technology that offers convenience in locking and unlocking the juicing assembly with just one hand,making it a hassle-free process. This premium juicer mixer grinder from Maharaja Whitelineis powered by a 550W heavy duty motor. The mixer grinder comes with full Apple feeding tube which is a sheer proof of convenience. Thanks to the advance technology used in making of the product which made it efficient enough to extract more juices. It comes with 3 versatile jars,one for liquidizing, one for dry & wet grinding and one for chutney grinding.Apart from being extremely user-friendly, the product supports features like easy and sturdy locking mechanism, easy to use knob and a 5 year motor warranty.The product ensures consistent performance along with safety of the consumers.
Maharaja Whiteline aims to bring the perfect blend of quality and convenience for the smart Indian consumer with the introduction of this new world class product. The experience and expertise in the small home appliances category has helped the company to introduce innovative and easy to use designs which are sure to strike a chord with the users. Maharaja Whiteline – a brand of Groupe SEB, a French major in the small domestic appliances category, Easy LockDLX Juicer Mixer Grinder comes with an assurance of international quality standard of Groupe SEB. The brand firmly believes in the 'Make in India' initiative, and to support this initiative, the manufacturing of all the products takes place in Groupe SEB India's own factory in Baddi, Himachal Pradesh. Hence, all the products manufactured assures international quality standards of Groupe SEB along with remarkable performance and durability.
Maharaja Whiteline introduces the new Easy Lock DLX Juicer Mixer Grinder