Maharashtra Government Partners With Autodesk to Empower MSMEs With World-class Design Tools for Product Development and Manufacturing
Mumbai: Autodesk, Inc., a world leader in 3D design technology, announced that it will provide advanced design technology to local MSMEs from the manufacturing sector as per an Memorandum of Understanding (MoU) with the Government of Maharashtra. Beginning May 5, 2016, Fusion 360, Autodesk's cloud-based software tool for Computer Aided Design (CAD) and Computer Aided Manufacturing (CAM) will be made available for free* (subject to satisfying relevant criteria) to MSMEs registered with the Department of Industries, Government of Maharashtra, and with annual turnover less than INR one crore. Additionally, for MSMEs in Maharashtra (with annual turnover of over INR one crore), it will be available at a nominal price with two years validity, through the Mahaonline portal of the Maharashtra government. This initiative was agreed upon between Autodesk and the Government of Maharashtra during the Make in India week in February earlier this year.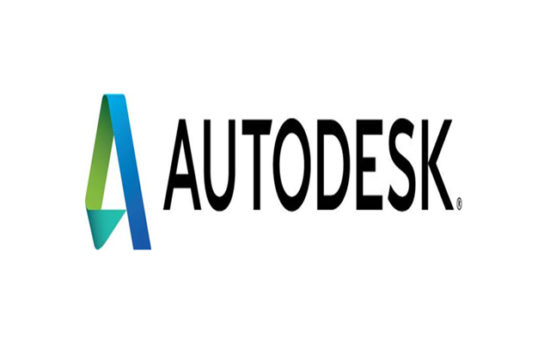 The Government of Maharashtra announced its intention to introduce a dedicated industrial policy for MSMEs, providing necessary incentives and facilities for setting up their businesses in the state. The MSME sector is a major focus area for the government as it is also the largest employment generating sector in the state. Initiatives such as this, would help MSMEs in the state to become internationally competitive with easy access and availability of proven technology and tools, and give a boost to the Chief Minister's Make in Maharashtra efforts.
Commenting on the occasion, Apurva Chandra, Principal Secretary (Industries) of the Government of Maharashtra said, "We are glad to see global technology leaders like Autodesk coming to the forefront in helping the growth of MSMEs in Maharashtra. Our government will leave no stone unturned in ensuring that we provide the most congenial growth environment to the businesses in the manufacturing sector. With the cutting-edge design technology from Autodesk, we are confident to witness many innovative products being churned out by the MSMEs of Maharashtra."
Commenting on the initiative, Chief Minister of Maharashtra, Shri Devendra Fadnavis said, "Our Prime Minister's vision for Make in India, Skill India, Digital India, Start Up India gets a boost with our partnership with Autodesk to offer Fusion 360 to MSMEs. This will enable our MSMEs to uniquely design and manufacture their products as per international standards. This partnership of Government of Maharashtra and Autodesk will create a potential for Maharashtra MSMEs to become globally competitive and locally productive."
Autodesk also launched the customer showcase portal http://www.bharatfusion360.com, which will help promote the work of MSMEs who derive greater business success by using Fusion 360. Further, the company will help the MSMEs to showcase their work at national and international platforms. Autodesk would also be training around 8000 franchisees in the state on the optimum usage of Fusion 360 design platform.
Commenting on the announcement, Pradeep Nair, Managing Director, Autodesk, India & SAARC said, "Today, with cloud technology, it's possible to democratize design. As the pioneer in delivering the entire product development process on a cloud-based platform, Autodesk is uniquely  positioned to enable Indian MSMEs to leapfrog to world-class manufacturing capability. We're privileged to partner with the Government of Maharashtra to help realize its vision of Make in Maharashtra."
Fusion 360 is a complete CAD, CAM and collaborative product development platform available on the cloud. It helps move easily between industrial design and mechanical engineering with direct, freeform and parametric modeling. It saves the extra cost for data management, simulation and visualization. It enables you to work online, offline, Mac, PC or mobile.
Maharashtra Govt partners with Autodesk to empower MSMEs