Shaonli Mukherjee,Director, Customer Delivery (Operations), CDK Global India talks about how she misses all her colleagues and shares the work life balance management lessons while working from home.
List something you miss the most about working from the office?
What I miss the most?? My People!!!! My work is a very treasured part of my life, and a very BIG part of that is contributed by the people I work with. When I started working with CDK Global almost 3 years back, I had a team of 11 people and a task to build the entire Implementation team in India that will accelerate the product installs and revenue recognition for CDK.
Today this team has almost 190 people, and getting all these lovely talented people to build and lead the teams was not an easy task. I am really proud of the positivity, talent, versatility, pride and happiness that my team has brought to me and to my organization, and hence I value them a lot.
I really function to my optimum when I am physically present with my team – treading through the challenges, prioritizing actions and building strategies to achieve excellent customer experience. I truly miss their presence when I am working from home. I know technology still keeps us connected in various ways, but nothing like being on the floor, with the people.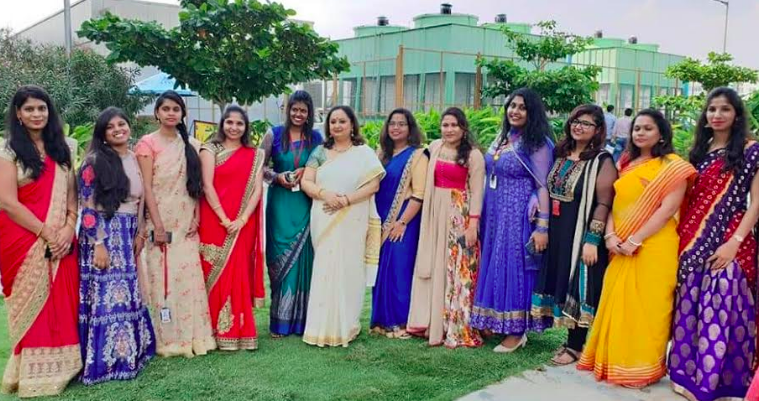 What are the management lessons from COVID19?
Lessons learnt from COVID19 are immense. In fact, it has completely transformed the thought process around conventional methods of service delivery. All of us knew the phrase – "Necessity is the mother of invention", however, I have truly realized the essence of that statement during the recent pandemic. A few lessons that I have learnt are:
Nothing is Impossible – When all the North America Automobile DMS providers were struggling to find ways to retain their customers and cater to the new customers in the nationwide lockdown situation, CDK came up with the new remote install model in a matter of days. That not only helped us to meet the needs of the business from a revenue perspective, but also gave our customers a very strong message that "we are in it together". By innovating this new model we were able to still run our business successfully in these difficult times, and also received very positive feedback from them on the quality of service they received! Even when things get back to the so called "normal", this new way of installing our products will continue to be practised side by side the traditional onsite install model, and will further help the organization to become more cost efficient and customer centric.
When the going gets tough, the tough gets going – Many of my teams have a "customer facing" role in their present scope. Which means, they need to interact with the customers directly over the phone or via chat / emails very frequently to provide the services needed. In the history of CDK India, none of the people in these teams could ever work from home, purely because of the infrastructure and asset needs, like availability of a secure phone connection, stable internet bandwidth and appropriate work environment.
However, when this pandemic hit us and it was a necessity to enable people to work from home, the entire leadership team and the enabling functions worked very closely to specifically look at the needs and find ways of meeting those, so that people can be safe and at the same time the service levels are maintained. Within a day or two we had the necessary software installed in the people's laptops to enable them to make and receive customer calls from anywhere. Provisions for extended monitors were also made for the critical resources and in a matter of hours the entire team went remote! So this situation taught me that if you have the right intentions, challenges can never stop you. You will find ways and means to get your job done and that too efficiently. I am happy to share that not a ball has been dropped with respect to service levels for any of the customer facing teams in this entire period!
Out of Sight, out of mind – Well, quite the opposite – One of the key attempts during this lockdown period, while everyone is working remotely, was to ensure that the employee connect is not lost, rather strengthened to keep the engagement levels intact. Easier said than done. One of the flip sides of working remotely as against working together from office is that everyone tends to go into their corners and start working in silos. If kept unattended for a while, this leads to lack of accountability and cohesiveness within the team, might lead to productivity loss and low employee morale.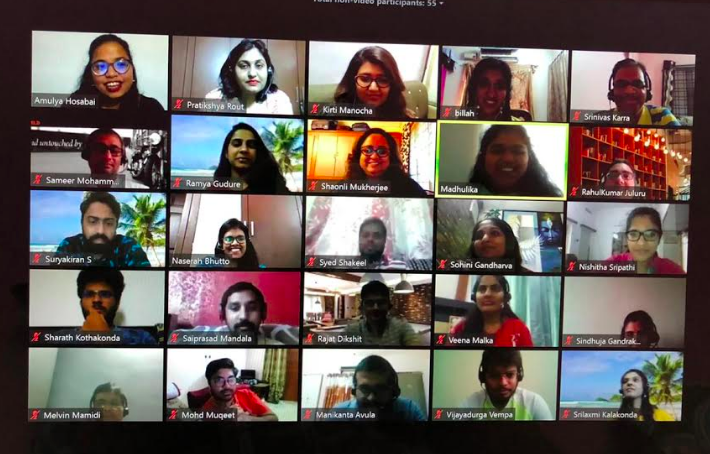 So one of the areas that I had to be very conscious of since day one was to have a plan to keep the team together, even when everyone is working from home. I worked closely with my directs to chalk up a plan of daily, weekly and monthly cadence with the team. I also worked towards ensuring all important updates and information is cascaded down appropriately at all levels. Daily huddles, weekly team discussions, twice a month employee engagement activities and the monthly.
All Hands Meetings were scheduled and conducted to give ample opportunities to the team members to ask whatever questions they might have in their minds during this period of crisis. One of the key leadership responsibility was to always keep the employee morale high in terms of employment safety and keep them abreast of the measures taken by the organization to balance the needs of the business and its employees at all times. This definitely took a lot of time and additional effort, however, was necessary to ensure that when we come out of this together, we come out stronger. A virtual team meeting pic attached.
What does your Home office space look like?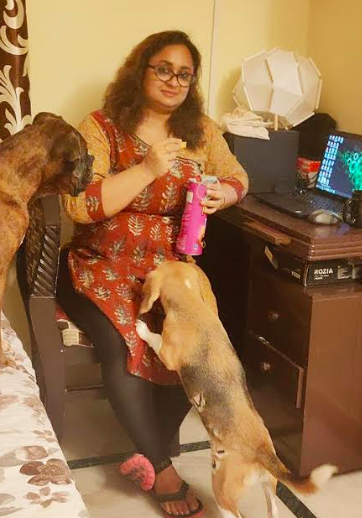 I really have a very basic setup to work from home. One thing I need to confess, I have not officially worked from home in the last 14 years. So you can very well imagine. I just use the corner table in my room to do my work, and thankfully that's all I need.
Are you reading, drawing, writing, learning or anything or just lying around?
Though I feel that I am actually working much longer hours than usual on any given day, however, not spending time in commuting to and fro definitely is a big relief. If on a given day, I get some time off of work, I try to listen to some good music, do some gardening, reignite my passion of cooking or spend quality time with my pets. I think my pets are the happiest ones during this time, as the amount of time that I have spent with them in the last 2 months, I don't think I have spent that much time with them ever before. They get their additional attention, grooming, cuddles and treats. I have also started working on my small kitchen garden – growing chillies, coriander, brinjal and tomatoes at the moment. Fingers crossed, they may bear fruit in a month from now. Also I am hugely thankful to my online streaming apps, Prime, Netflix and Hotstar – for keeping the entertainment meter high as we sail through the troubled waters.
I actually spent good time over the weekends to cook some yummy dishes, and people at home loved them. I always knew I was a good cook, but somehow lost the edge to practice regularly, especially because most of the weekends were spent outdoors. However, now that I actually get quality time to spend at home in the weekends, why not make them more memorable with some yummy home cooked delicacies!
WFH, tell us what are your break time activities?
Some essential break time activities include stretching obviously, the fact that I keep sitting on that "no so ergonomically appropriate" chair of mine attending the zoom meetings with all the fancy backgrounds – makes it essential for me to practise some basic stretching exercises whenever possible. The other activities include giving that necessary cuddle to my dogs, quickly grabbing a cup of coffee or take a 10 min power nap. These refuel my energy bar and so I get ready for my next set of meetings.
What are you planning to do in December 2020?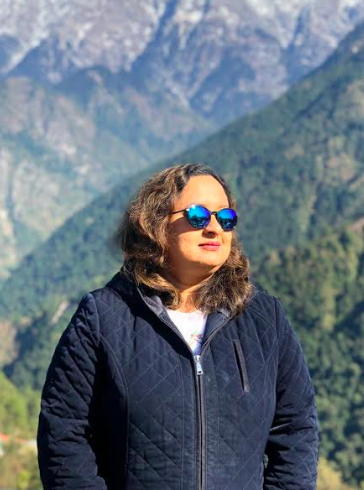 I love travelling, and I have started actually doing this religiously since the last 2 years. Last year I got a chance to visit Himachal, and the experience was life changing. The snowclad mountains, the cosy wooden huts, the sound of running streams while you go to sleep, bonfire under the starlit sky – I literally can still close my eyes and all those memories come rushing back. The best part of the trip was also the people I went with, who were so amazing that it added the additional icing on the cake. So this December, if I get that chance, I want to go for a long trip – probably again to the Himalayas and enjoy the snow. I want to visit places like Auli, Chandrashila and Tungnath. Looking for a true White Christmas, with a couple of very close friends. I think I will need that trip to purely be outdoors and rejuvenate my spirits to take on all that the future holds for me in the coming year.
How are you taking care of your mental wellbeing?
I spend the first one hour after I wake up to prepare myself for the day. I indulge in listening to some holy chants that really builds in positivity in my thought process. Next I water the plants in my garden, and that soothes my soul. When the natural green colour of the leaves suddenly sparkle with the shower of water on them, it gives me a feeling of satisfaction and joy. I am also fortunate to have a little army of pure stress busters in the form of the 17 pet dogs that I have.
Playing with them, petting them and speaking with them in the weirdest conceivable language, fills my heart with fun and laughter. That sets me up for the day and also gives me all the inner strength and power to deal with the daily stress and pressure that we all face at various phases in life, including that at work.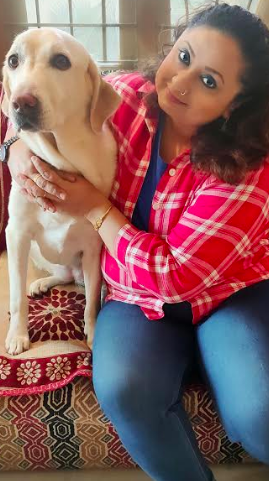 One activity you will like to recommend everyone.
To each their own, I do not think any particular activity will interest all. I think it's important to keep your soul fed every single day, especially in these times, so that we as leaders are always motivated, and that is how we will be able to constantly support our team. So choose your own elixir, it can be reading a good book, cooking, carpentering, practising Yoga or listening to music. You are your best partner J
I wanted to make a note of one other thing here. This might sound like packaged "Gyan", however, I really practice this every single day, and this has made a huge difference in my life in the right direction. It is simple – Always love yourself – you should always be your most favourite one. Never ever put your priorities secondary, just to meet the choices of someone who is really near and dear to you. Sacrificing your dreams is easy and you do not get any bonus points at the end of the day for doing that. A real smart person will continue to pursue his or her dreams, without being inconsiderate about the other's priorities. There will be many ways in which you can meet both the ends successfully, so never give up on yourself.
First thing you will do once you are set free.
Most of my friends and colleagues know this – I am a BIG FOODIE!! What I am actually missing right now is my Indian-ized desi Chinese food. I totally love Chinese food, as soon as everything gets back to normal and I am literally set free – I will have my most coveted Chinese lunch or dinner at a favourite restaurant of mine