The Maple Group said on Friday it had started refunding the "non-refundable" registration fees to 13,500 applicants of its "Aapla Ghar" cheap homes schemes offering a standard one bedroom-hall-kitchen flat for just Rs.500,000.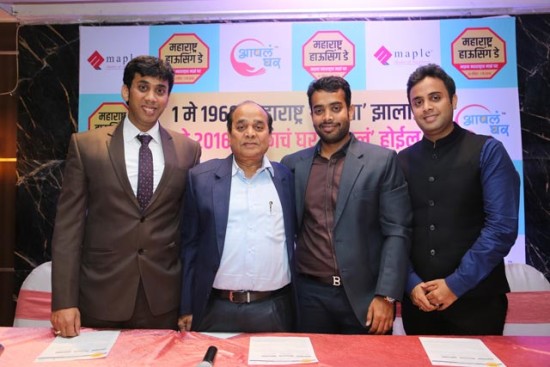 However, the company claimed that around 500 applicants refused to take the refund and expressed their "faith" in the 17-year old Group's upcoming ventures.
The move came a day after the company's CMD Sachin Agarwal tendered an apology to Prime Minister Narendra Modi, Chief Minister Devendra Fadnavis and Pune guardian minister Girish Bapat for misusing their names and photos to lure applicants for the cheap housing scheme.
Under fire from the government with a probe started by the Prime Minister Awas Yojana to which Maple Group claimed links, the company issued public notices asking people to come and collect their refunds.
Besides, it has also initiated online refunds for around 10,000 applicants who had applied and paid the registration fees online which would be credited to them within 12 days, Agarwal said.
"While admitting to error of interpretation of the provisions of PMAY, the Maple Group remains passionate about providing affordable housing for the EWS (economically weaker sections) and LIG (low income group) customers, which is need of the hour and aligned to vision of the central and state governments to provide Housing for All," he added.
He said since 1997, the group has built 5,550 homes or offices/shops spread over three million square feet and ventured into the affordable housing sector in 2012 with 'Aapla Ghar' brandh since its felt 95 demand in this will emanate from EWS and LIG people.