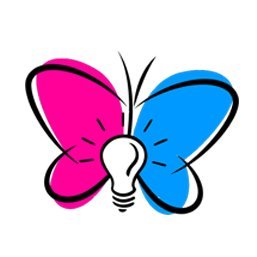 4th August; India 2020: Metamorphosis, an edu-tech company today announced the launch of their ambitious project – Metamorphosis School Of Entrepreneurship (MSE)- World's First Virtual School for Entrepreneurship at middle and high school level. Students from 12+ cities from across the country have enrolled in the first cohort of Metamorphosis School of Entrepreneurship and the platform is planning to empower 1 million students by the end of year 2020.
MSE is a virtual, dynamic, practicalistic school of entrepreneurship with expertly curated content for the 6-12th grade students. It's a two year long case-study based program and the entire curriculum comprises 3 divisions i.e Meta Core, Meta Electives, and Meta X.
On the launch of the virtual entrepreneurship school, Mr. Pavan Allena, Founder & CEO of MetamorphosisEdu says, "We have always been dedicated towards our goal of creating a healthy startup ecosystem in the country. MSE is our next big step in the same direction and through the program we are trying to inculcate the nuts & bolts of Entrepreneurship among the middle and high school students"
Youth is the future of any nation and our prime focus at MetamorphosisEdu is to nourish and empower these seedlings so that they grow up into big Entrepreneurial success" – He further adds.
The MSE program takes students on an entrepreneurial journey (from idea generation to new venture creation) by imbibing the 21st century skill sets, idea pitching opportunities, b-plan competitions and many more. Each and every student works up their way as an entrepreneur under the guidance of 50+ mentors (who are real-time entrepreneurs) and personal proctors. The next cohort of Metamorphosis School of Entrepreneurship will start from October 1, 2020.
Till date, MetamorphosisEdu has empowered 15000+ students across the country. The company is also responsible for 45 success stories of student entrepreneurs who have launched their ventures that have garnered accolades and market traction.