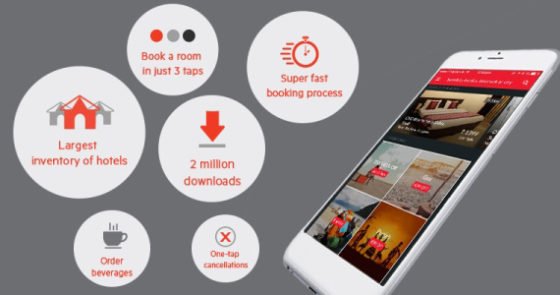 Micromax Smartphone Users to Get Exclusive Discounts on Oyo Rooms
Micromax announced its tie-up with Oyo Rooms. With this partnership, it is going to give its customer's exclusive deals and seamless booking experience. The association with introducing either an on-device native experience by means of its Around-Steroid Launcher or by means of factory preloaded Oyo app on other devices.
Because of this integration, users of Micromax will also be able to avail of Oyo's recently launched feature of assured early check-ins at hotels all over the country along with exclusive offers of 25 percent instant discount and 100 percent cash back on checkout.
The company has not specified when all these features and discounts will come into action for its users yet.  Micromax's 'Around' services are focused around the Steroid Launcher that sums info from various popular apps in various available categories like food, travel, shopping, cricket, cabs, news and weather.
Micromax Smartphone ties up with Oyo Rooms
The service was launched along with its Yu brand smartphones in December last year.  Micromax Informatics, Co-Founder, Rahul Sharma talking about the same said that 'in our pursuit to provide innovative product services hassle free experiences on a click of button rather than logging into multiple apps downloaded from play store, Micromax will now offer hotel stay across 200 cities in India with exclusive offers deeply integrated in Micromax in-house platforms such as Around-Steroid Launcher or / and a full Oyo App Experience to Micromax users. With the holiday season and long weekends in the New Year 2017, our users can enjoy the deep integration of OYO, and avail offers, anytime anywhere in India."
Addressing the partnership with Micromax, Anurag Gaggar, VP- Product said, "We have been consistently working towards providing best in class hotel experiences to our consumers across the country. This partnership enables us to deliver Oyo's premium booking and stay experience to our guests and new users through innovative delivery platforms such as Around-Steroid launcher, notification updates & other exclusive platforms of Micromax to its 3.3 million monthly active customers."
Micromax partners with Oyo Rooms