Moto G Turbo Virat Kohli Edition Launched in India With Virat FanBox
The Moto G Turbo Edition has a new variant in India – the Moto G Turbo Virat Kohli Edition – created in tribute to cricketer Virat Kohli, the Indian test captain. The smartphone is identical to the original, however, comes with the 'Virat emblem'. The smartphone is bundled as part of the Virat FanBox, which has been priced at Rs. 16,999. The company said the FanBox will be available from the first week of May.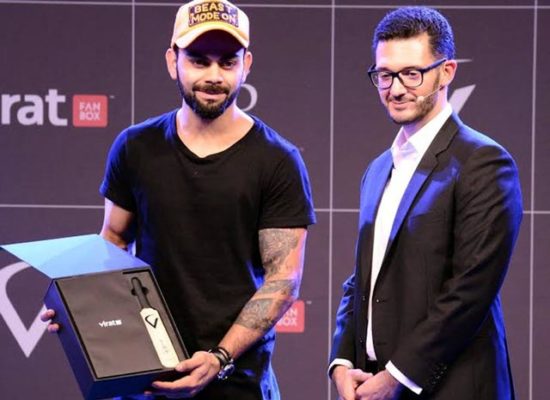 The new Virat-branded variant of the Moto G Turbo Edition was unveiled at the launch of the Virat FanBox. The FanBox is being called a "first-of-its-kind fan club membership concept", and has been launched by Cornerstone Sport consultants and PrivyPlex, a Singapore-based fan-engagement company.
The Virat FanBox (seen below) comes with a 1-year subscription to the Virat FanBox Club, the Moto G Turbo Virat Kohli Edition smartphone, the Virat FanBox app (meant to give access to the fan club), a miniature bat autographed by Virat Kohli, and a welcome letter signed by Virat Kohli. To recall, the original smartphone is currently priced at Rs. 12,499, but was launched at Rs. 14,499.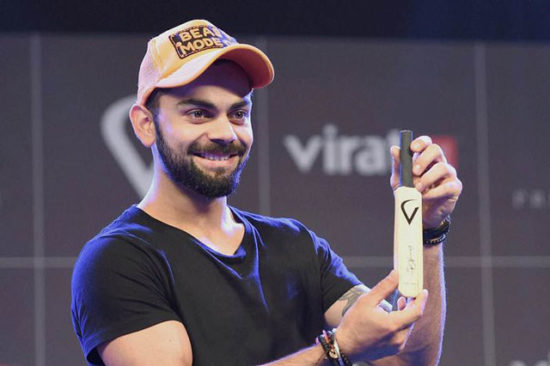 Fan club membership will give access to information and updates related to Virat Kohli; a chance to meet the cricketer in real-life at special events; live and private chats with Virat Kohli via the app, as well as special offers on products and services.
Speaking at the launch, Virat Kohli said, "As a cricketer, I feel genuinely blessed with all the love and support I get from my fans. The Virat FanBox is my personal endeavour to get closer to my fans than ever before; to connect and chat with them online and meet them in real life. I am excited and looking forward to engaging and interacting with the Virat FanBox club members via the app."
Source: Gadgets NDTV
Moto G Turbo Virat Kohli Edition