Bhopal, Madhya Pradesh, 13 January 2017/PTI//– Madhya Pradesh government today said it would bear the expenses of higher studies of students, who score above 85 per cent in higher secondary exams as well as get admission in a national-level educational institution.
"The state government would bear the expenses of higher studies of the students who would score over 85 per cent marks in the higher secondary and get the admission in the educational institutions of national repute," Chief Minister Shivraj Singh Chouhan said.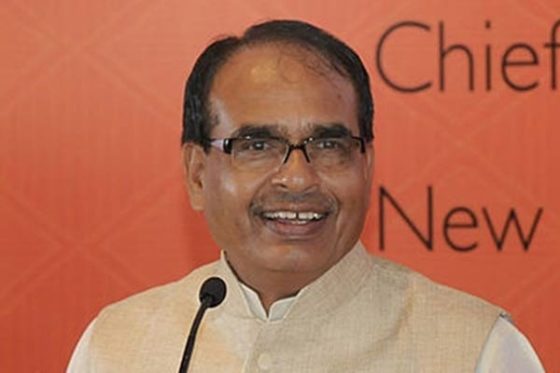 He was speaking while addressing the Vidyarthi Panchayat (a gathering of students) at his residence today, where he made a number of announcements.
The state government would also help the students who would get the admission in colleges of national repute, but fail to score 85 per cent in higher secondary, he said.
"The government would help such students in getting zero per cent educational loan from the banks," Chouhan added.
"The state government has also decided to introduce uniform in all the colleges across the state from the next session," he added.
Chief Minister informed that the state government would continue to provide laptops to the students who would score more than 85 per cent in the board exams.
"The board would conduct the examinations of Class V and VIII eight from the next academic session," he announced.
Other announcements include, the end of semester system in government colleges from next session, introduction of bachelor of vocational education course in colleges, development of one college of excellence in every division and one model college in every district, development of a placement portal to encourage dialogue between students and industries.
Chouhan also said that the records of all the colleges would be made available online and the placement centres would be opened in some colleges.
He urged the students to plant saplings to protect environment. "I urge the students to plant at least one sapling every year. The students should also run de-addiction campaign in the college campuses," he added.
The MP CM also held discussions with the students and sought their suggestions.
The students suggested that the state should introduce a new youth policy, complete prohibition on liquor in state, coaching for all India exams in the colleges, VAT exemption on the sports equipments, increase of teaching staff among others.
MP govt to fund higher studies of students