MUMBAI: The two media companies controlled by Mukesh Ambani have together procured 11 television channel licences in April, mirroring the expansive mood at TV18 and Viacom18 Media. While TV18 Broadcast has received six licences, Viacom18 has got five.
The Ministry of Information & Broadcasting (MIB) has granted licences to 16 private satellite channels in the month of April. Outside Ambani's companies, there are four broadcasters who have got five licences. MIB has granted nine channel licences in the non-news category while seven are from the news genre.
Apart from Viacom18, Zee Entertainment Enterprises Ltd (ZEEL) has received two licences and Sony Pictures Networks India (earlier known as Multi Screen Media) one to launch television channels in the non-news genre.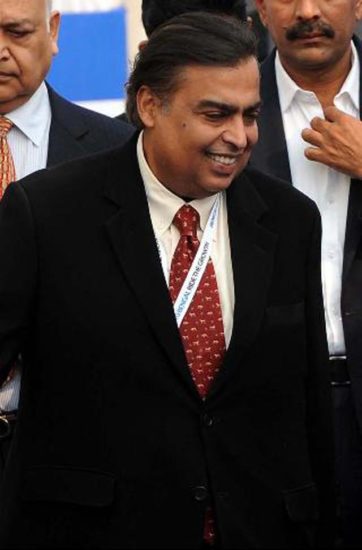 ZEEL could be launching two channels under the '&' brand. One of them could be a music channel. The licence has been received under the name of &Music. The other is for a Hindi channel under the name of &Youth HD.
Sony Pictures Networks (SPN) India has got a downlinking licence under the name of Six 2. The company already runs a sports channel under the name of Six.
In March, SPN India had secured two downlinking licences, Sony Wah and Sony Rox. The licences are for Hindi/English and other regional languages. It is believed that the two channels will be in music genre.
Viacom18's five channels are under the names of Power Play, Uplex, NationCast, NXT and Zap. The uplinking licences were received on 6 April.
Earlier in March, Viacom18 Media had got an uplinking licence under the name Stay Raw.
SAB Global Entertainment Media got an uplinking licence to launch a Gujarati channel called Dhammal Gujjuu. The approval came on 25 April.
Mukesh Ambani-controlled TV18 Broadcast, which is on an aggressive mission to launch regional-language news channels, received six licences while Eenadu Television got one.
The largest news television network in terms of revenue, TV18 Broadcast procured six licences from the MIB on 8 April to launch channels in the regional space under the News18 brand.
In the election-bound states of Tamil Nadu, Kerala and Assam, TV18 Broadcast has launched the regional-language channels called News18 Tamil Nadu, News18 Kerala and News18 Assam/North East respectively.
TV18 Broadcast has also received three other uplinking licences under the names of News18 Punjab, News18 Goa and News18 J&K.
Eenadu Television has received licence to launch an HD version of its Telugu news channel. The uplinking licence is under the name of ETV HD.
Television Post
Mukesh Ambani's media firms get 11 channel licences in April; Zee and Sony