New NCR ATMs feature familiar tablet-like interface and biometric identification designed to enhance consumer experience        
MUMBAI, India, February 08, 2018/Team Estrade//– NCR Corporation (NYSE: NCR), a global leader in omni-channel solutions, today unveiled its SelfServTM Select Edition (SE) Cash and SE Recycle ATMs, that will help financial institutions (FIs) to expand their reach and serve the more than 19% unbanked population in India. This new, small-footprint ATM technology from NCR is designed to enable banks to offer access to cash in remote, previously underserved locations.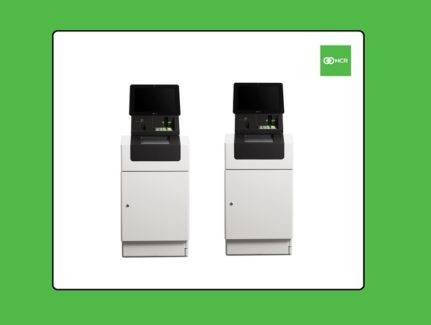 India remains overwhelmingly a cash economy with more than 50% of all retail transactions completed using cash – an estimated 18.5 billion will be withdrawn from ATMs in 2018 alone. That number is estimated to reach 26 billion by 2022[1]. Powered by NCR's intuitive CxBanking software, that unlocks amazing consumer experiences across physical and digital banking channels, the Select Edition ATMs will enable FIs to easily connect consumers with cash while providing greater levels of security, improved uptime and ease-of-use. Additionally, the Biometric recognition feature ensures easy and secure consumer authentication in rural areas facing literacy challenges.
"Financial inclusion is emerging as a new paradigm of economic growth that plays a major role in driving away poverty from the country by reaching and serving the undeserved," said Jose Resendiz, vice president & general manager, NCR Financial Services. "The new ATMs will allow financial institutions to modernize their ATM network, improve customer experience and extend their reach to serve areas where cash demand is strong."
The addition of NCR SE Recycle ATMs, together with NCR OptiCash cash management and forecasting solution, will help Financial Institutions to improve ATM availability and optimize costs by reducing cash replenishment visits, as well as lower cash handling costs and reduce the amount of 'idle' cash. In addition, the new recycling ATM will enable consumers and small business to make accurate and secure real-time cash deposits.
About NCR Corporation
NCR Corporation (NYSE: NCR) is a leader in omni-channel solutions, turning everyday interactions with businesses into exceptional experiences. With its software, hardware, and portfolio of services, NCR enables nearly 700 million transactions daily across retail, financial, travel, hospitality, telecom and technology, and small business. NCR solutions run the everyday transactions that make your life easier. NCR is headquartered in Atlanta, Ga., with over 30,000 employees and does business in 180 countries. NCR is a trademark of NCR Corporation in the United States and other countries. NCR encourages investors to visit its website which is updated regularly with financial and other important information about NCR.
Website: www.ncr.com
Twitter: @NCRCorporation
Facebook: www.facebook.com/ncrcorp
LinkedIn: www.linkedin.com/company/ncr-corporation
YouTube: www.youtube.com/user/ncrcorporation
[1] According to Reail Banking Research – Global ATM Market and Forecasts to 2022
NCR Launches Small Footprint ATMs