Japanese automobile major Nissan will roll out X-Trail Hybrid, India's first fully hybrid sport utility vehicle, by the end of the current financial year, its India operations head said on Wednesday.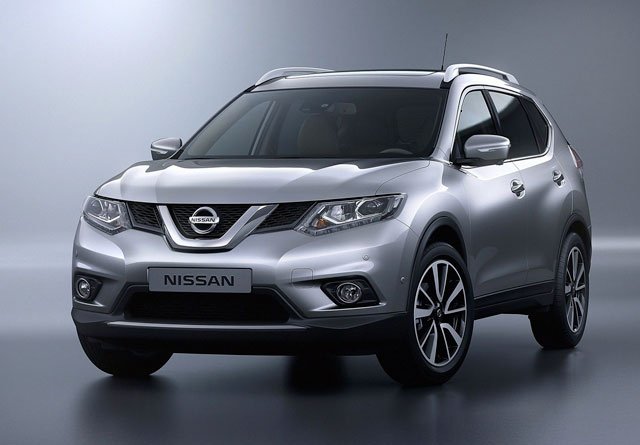 Aiming at 5 per cent market share by 2020, up from less than two percent at present, the carmaker will be introducing its best technology in India which, Nissan hopes, will improve the brand building.
X-Trail Hybrid, globally popular especially in the United States, will be CBU (completely built unit) and will be imported from Japan, said Guillaume Sicard, president, Nissan India operations.
Powered by petrol and electric engines, the vehicle is currently undergoing testing in India. It will give a mileage of over 20 km per litre.
He declined to reveal the price but said it would be significant. He was talking to reporters here while launching redi-GO, an entry-level car from Datsun.
"Over the next five to 10 years, Nissan will evolve into a global brand and in India you will see more and more international success from Nissan," he said.
Nissan, a global leader in manufacturing electric cars, wants government to extend subsidy for electric cars, at least in the initial stage, in view of the high cost of battery. He also underlined the need for better infrastructure for battery recharge.
Nissan, which sold 40,000 cars last year in India, expects the numbers to be more this year. "Our vision is to reach five percent market share by 2020, which is 250,000 cars," said Sicard.
The company has plans to bring one new model in the market every year. Currently, Nissan and Datsun have three models each.
It expects redi-Go, India's first urban cross, will redefine the entry-level segment. With a starting price of Rs.2.40 lakh, it is available in five variants.
He said while keeping the price low, no compromise was made on safety, style and features.
The Japanese carmaker plans to come out with new changes on the same platform every six to nine months.
The entry-level segment accounts for 25 per cent of the car market. This is estimated to be a bit less than one million cars.
"The segment is stable and not growing because there is only one dominant manufacturer with 75 per cent share," he said.
Sicard believes manufacturers can generate more demand in the segment if they increase the quality on offer and come out with good alternative.
He said Nissan, which invested Rs.61 billion in India during the last five years, would continue to make investments in the country and in its plant at Chennai in Tamil Nadu.
The plant has a capacity 480,000 and the company is currently utilising 80 per cent for all its brands and exports. It hopes to reach full capacity in the next one or two years.
Nissan exports more than 100,000 cars from India and it is one of the largest car exporters.
Nissan to roll out India's first hybrid SUV by fiscal-end