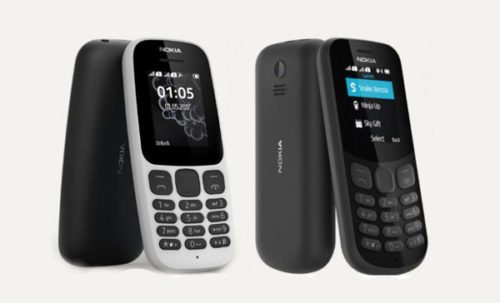 The Finnish tech-giant recently took the wraps off a new Nokia 105 model, priced at Rs 999.
HMD Global-backed Nokia has officially taken the wraps off its next feature phone called Nokia 105. The firm has introduced two variants of the same, one with a single SIM option priced at Rs 999 and the other one, a dual-SIM variant priced at Rs 1,149. The features phones will apparently be available from Wednesday, 19th July onwards.
"With more than four billion people remaining offline and unable to benefit from the social and economic development opportunities of the internet, simply getting connected by voice and text is still such an important step for many people around the world," HMD Global CEO Arto Nummela said in a statement.
The feature phone packs a new ergonomic design with a larger screen and an improved battery life. The Nokia 105 device packs a 1.8-inch QVGA colour screen display with LED torch lights. The company claims that the device offers up to 15 hours talk time and a month on standby time. The handset comes pre-loaded with games like the Snake Xenzia, Doodle Jump, Crossy Road along with FM Radio. The Nokia 105 runs on Nokia Series 30+ software and offers 4MB of RAM along with 4MB of storage as well. The device packs an 800mAh removable battery, weighs 73 grams with dimensions 112.0 x 49.5 x 14.4mm.
Nokia's latest 105 phone priced at Rs 999