The company introduced 'Oracle Cloud at Customer' in India, a new suite of offerings that is said to remove the challenges organizations face when transitioning to the cloud.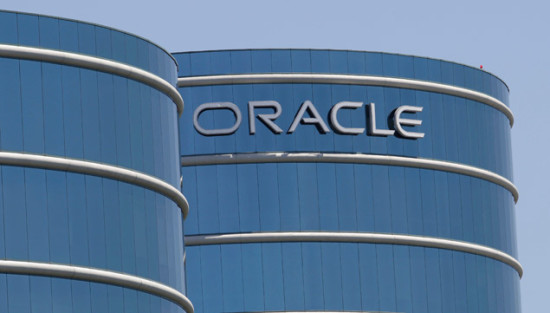 New Delhi: In order to overcome the security related issues being faced by the organisations during transitioning to the cloud, global software services provider Oracle introduced a service, 'Oracle Cloud at Customer' in India.Oracle Cloud at Customer will provide Chief Information Officers (CIOs) with new choices, where they deploy their enterprise software and a natural path to easily move business critical applications from on-premise to the cloud, the company said in a statement.
"While organisations in India are eager to move their enterprise workloads to the public cloud, many have been constrained by business, legislative and regulatory requirements, especially in tightly-controlled industries such as telecommunications, government, banking, financial services and insurance (BFSI)," said Oracle's Senior Vice President of Cloud, Shawn Price.
"With today's launch, Oracle addresses these challenges so that organisations across the industries can reap the performance, cost and innovation benefits of Oracle Public Cloud and run it wherever they want in Oracle Cloud or in their own datacenter," he added.Since the software is seamless with Oracle Cloud, customers can use it for a number of use cases, including disaster recovery, elastic bursting, dev/test, lift-and-shift workload migration, and with a single API and scripting tool kit for DevOps.
"This is the first offering from a major public cloud vendor that delivers a stack that is 100 percent compatible with Oracle Cloud, but available on-premises," added Shailender Kumar, managing director, Oracle India. He further said, "Companies in India, especially those bound by regulatory pressures, can now leverage the cloud and speed up their business transformation.
Oracle Cloud at Customer supports complete control over data, while facilitating data sovereignty and data residency requirements."It will allow organisations to get all of the benefits of Oracle Cloud in their data center, including agility, simplicity, performance, elastic scaling, and subscription pricing. Oracle Cloud at Customer solutions covers infrastructure, data management, application development, enterprise integration and management.
The company said it's in a period of hyper growth and has bolstered its cloud presence throughout India within a variety of business segments. Many customers are purchasing more than one Oracle Cloud service and renewing at high rates. In India, Oracle Enterprise Resource Planning (ERP) Cloud, Oracle Human Capital Management (HCM) Cloud, Oracle Customer Experience (CX) Cloud, and Oracle Platform-as-a-Service (PaaS) are attracting customers including Fiat Automobiles, Glenmark Pharmaceuticals, Hi-Tech Textile Automation, IndusInd Bank, Kovaion Consulting, L&T Finance, Safexpress, Sun Edison, Schneider Electric, Toyota Kirloskar Motor, among others, it added.
Oracle unveils 'Oracle Cloud at Customer' in India