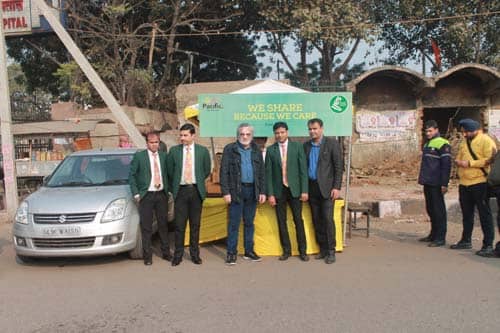 New Delhi, Delhi, India/News Voir//– The first chilly winter morning of the New Year brought smile and happiness to people staying in the slums opposite Guru Gobind Singh Hospital when a team from Pacific Mall, Tagore Garden celebrated the first day of the new year with them by distributing more than 1000 free food packets. The initiative was a part of the on-going community reach acitivites spearheaded by Pacific Mall and also encourage people to reach out to their less privileged fellow citizens in the city.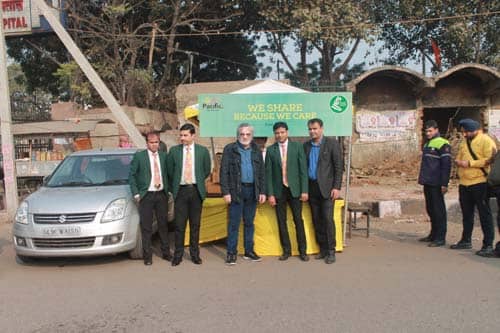 Delhi's favourite premium shopping, entertainment and leisure destination, Pacific Mall's mission is to enrich the quality of life. While corporate social responsibility is integrated into almost every business model in the modern world, retail real estate decision makers across the globe are holding fast to a commitment to give back to the communities that surround them.
Commenting on the initiative Salim Roopani, Centre Director for Pacific India said, "We at Pacific Mall regularly get involved in community initiatives and activities for those in need and are less privileged than others. We always carry out different activities on the first day of a new year, this year we plan to share some happiness by distributing food packets and water at the nearby slums. This is a part of our endeavour to contribute to the sustainable development of our society and environment and future generations. We believe that the increasing awareness of the social responsibilities of the corporate sector need to be taken a step further by undertaking dedicated, mission-mode philanthropic activities in a targeted and result-oriented manner in order to make a difference".
Pacific Mall: Welcomes New Year by helping the Underprivileged