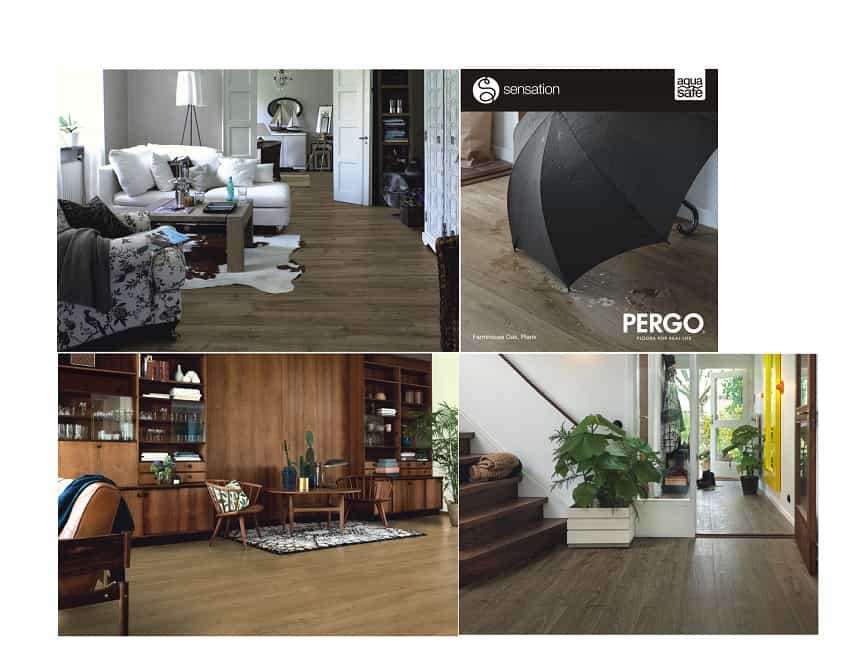 India, 29 March 2017/Team Estrade//– Pergo is recognized around the world as a leading innovator of high quality laminated flooring brand. Pergo first introduced and invented laminate flooring 35 years ago and has been refining its exceptional qualities ever since. Now the world's most preferred laminate flooring company presents its Wood Parquet. Pergo has always aimed at making the best use of natural resources in its products, with the way natural resources are depleting; it is reassuring to know that Pergo, uses most part of recycled materials in its manufacturing of Wood Parquet flooring. Built for both living areas and commercial areas with normal wear, Pergo now launches Wood Parquet.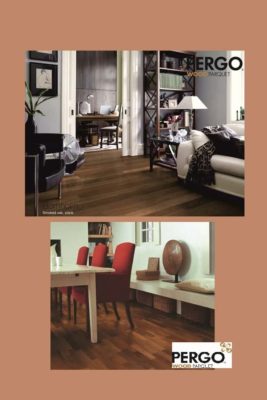 "With Pergo Wood Parquet, you don't have to worry about bothersome maintenance; the parquet flooring is easy to care. It is the perfect combination of beautiful design and performance to revamp a place with the finest flooring". Pergo Wood Parquet is strikingly attractive flooring from a design point of view and a residential warranty on "the product against manufacturing defect and Perfect Fold TM 3.0"; speaks for itself when it comes to the quality and durability of the collection. Commercial warranty on Perfect Fold 3.0TM is also available on request.
Nothing adds warmth and character to a room like a wood floor .The Inherent personality of the material, with the unique variations it offers, makes the perfect starting point for creating beautiful interiors. Pergo Wood Parquet flooring, seven different designs with the new manufacturing technologies like Brushed Surface, and Sawcut Pattern designer look are introduced. Pergo Wood Parquet is easy to install and durable, which means it can withstand years of use and still look beautiful.
Formats available in this range are: 2200 x 220 x 14 mm, 1820 x 190 x 14 mm, 1820 x 145 x 14 mm, 2200 x 190 x 14 mm.
Pergo Sensation
"Pergo has been a pioneer in Laminate flooring and with the introduction of Pergo Sensation; we are re-inventing it all over again. Because our new collection of laminate floors is nothing short of what the name suggests. The new Pergo floors are nothing short of a sensation has it is safe to say that in terms of design as well as performance." said Naresh Maheshwari, CEO, Pergo India Pvt. Ltd.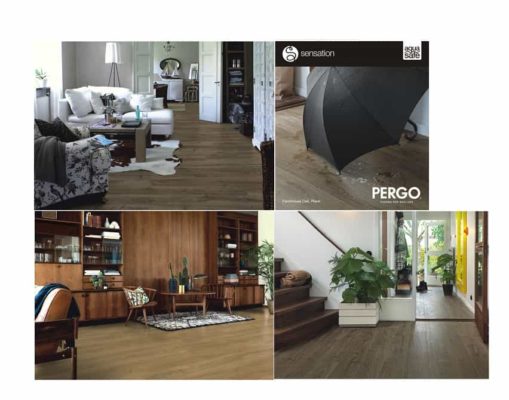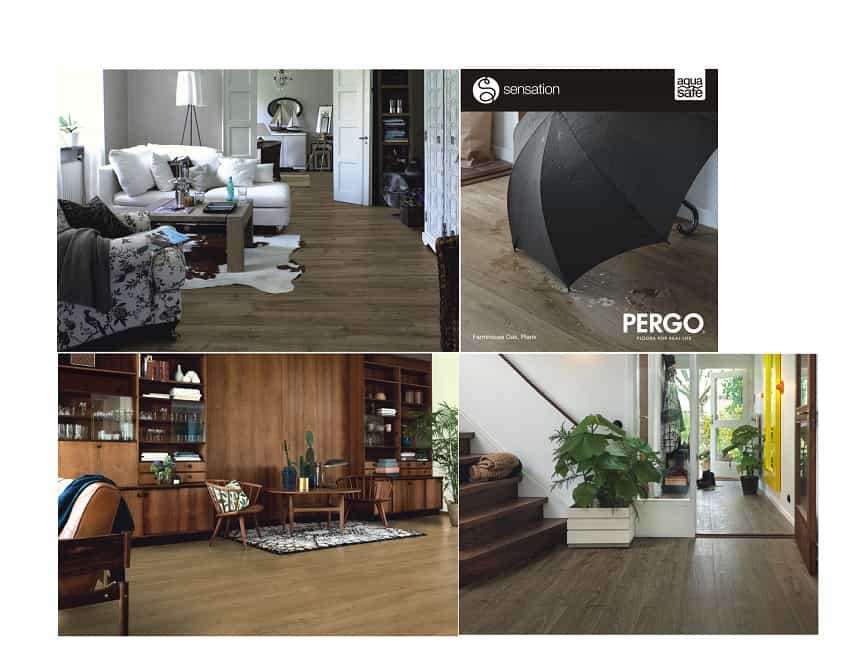 Pergo Sensation takes laminate flooring to a whole new level – even when it comes to water resistance. The new range in Pergo Laminate called "SENSATION" which is water repellent flooring is not only designed to look great, they are also innovative when it comes to performance. With the brand new AquaSafe technology your new laminate floor is now protected against water like never before. The surface protection of our new Sensation floors extends all the way into the bevels to create a fully closed surface. This laminate floor comes with silk matt finish and true-to-nature cracks and knots, thanks to Genuine™ rustic – a surface texture that accentuates details such as cracks, knots and scraped effects. Pergo Sensation has water repellent coating on the plank edges ensures that water cannot penetrate the floor. Being water-resistant, a Sensation floor is also hygienic. Dirt just like water simply stays on the surface and can be wiped away easily.
Pergo Sensation is the perfect combination of beautiful design and performance to revamp a place with the finest flooring with easy maintenance and care. This collection is available with Pergo's trademark technology PerfectFold™ 3.O for fast and easy installation. Format: 1380x190x8mm
Pergo's Wood Parquet and Sensation collections
Pergo's wood parquet collection