Uber Chic Trends For Urban Women and The Little Divas
Summer vacation is the time to enjoy and travel the world. While doing so one is always caught between wearing comfortable clothes or to look stylish. This summer season BIBA has a solution to this dilemma. With their new Vacation Wear Collection 2016, BIBA is all set to gear up your style quotient this summer in casual, comfortable, breezy yet fashionable wear.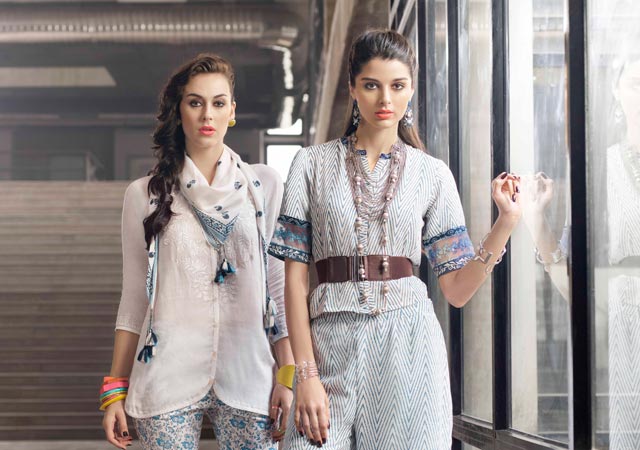 Biba's new vacation wear range is for cool chic and very urban Indian woman and young princesses. The new collection stocks up very comfortable yet stylish cuts, shirts, tunics, maxi dresses, asymmetric dresses and jumpsuits in cool checks and stripes in pastel and candy colors.
Inspired from the beautiful traditional pattern and embroidery works around the world, the vacation wear is available in two fresh variants – Navajo and Suzani.
NAVAJO
The collection is inspired by the Navajo rugs and blankets of Native America. Garments are styled in long and asymmetrical patterns in fresh pastel colors. The range includes long kurtas.
SUZANI
The collection is inspired by the rich embroidery of the Central Asian tradition called "suzani". Garments are long and flowy rendered in contemporary prints. The range includes dresses and cropped tops.
For young pretty girls, Biba offers a variety of outfits in their BIBA Girls Collection for girls aged between 2 to 12 years. Ranging from flairy tunics & vibrant dresses to glittering salwar suits, jumpsuits, tops, kurtis and striking lehengas, the collection has something stunning for every occasion. The entire range is full of vibrant designs and inspires young girls to dream of an enchanted world where wishes come true. 
The New Vacation Wear Collection by  BIBA offers urber chic trends for the urban women and the little divas. With the variety of comfy yet trendy look, one will never have any dearth of choices.
Plan Your Vacations With BIBA's New Vacation Wear Collection 2016