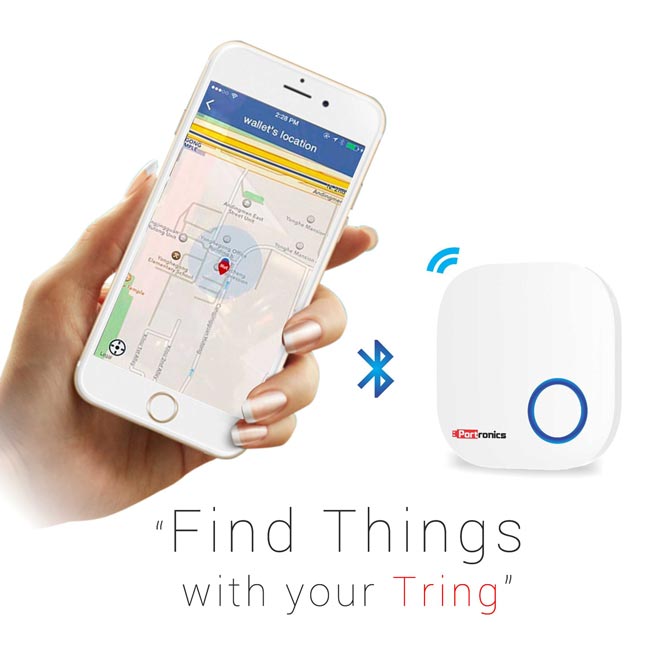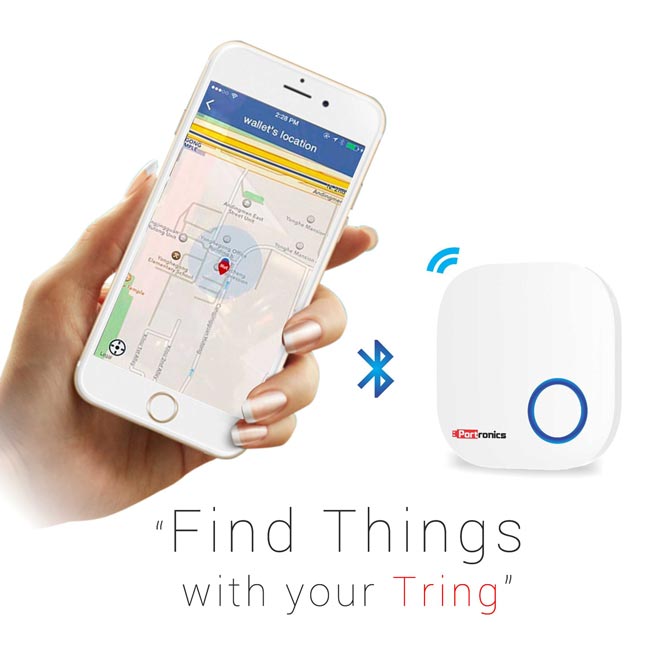 New Delhi, August 19, 2016: Portronics, a prominent leader in the innovative and portable digital product market, has launched one of the most amazing two-way anti-lost cum key-finder – Tring. At times we all tend to lose or misplace our important belongings & valuables like wallets, mobile phones, and home or car keys. Even worst, if young children or pets wander away in a park or a shopping mall and are very much untraceable. Tring comes to the rescue and has a unique role to play.
 "Tring" is a small, smart and reliable solution to these big problems. Tring is a multi-purpose device which offers two-way anti-lost function, a key-finder function and a Remote-Camera Shutter function. You just need to pair Tring with your Apple or Android phone using "Tring Track" app available on Playstore and Appstore.
Compatibility:
Supported Apple Devices using iOS 7 or higher:
iPhone: 4s, 5, 5c, 5s, 6, 6 Plus,6s,6sPlus
iPad: 3rd Gen, 4th Gen, Air, Mini or later, iPod Touch5 or later
Supported Android Devices using 4.4 or higher
Key Finder Function: After pairing with smartphone, you just need to attach Tring to any of your valuables like wallet, keychain, or handbags. Now, if you misplace any of these articles, you just need to press a button in "Tring Track" app of your paired smartphone. As you start moving with your phone in suspected area of lost item, the Tring will start beeping when it comes within 50 feet of the phone. Alternately, if you have misplaced your phone, you just need to press the single button on Tring Tracker, and the phone will start ringing even if the phone is in silent mode.
Anti-Lost Function: Also, if your Tring and your smartphone are separated by more than 10 meters, they both will start buzzing, until they are brought in this range. However, you can stop these alerts in user defined "safe zones" – like your home or office and "quiet" times of the day. This will prevent unnecessary buzzing if the distance increases within the safe zone.
The phone stores the "last location" record on the map after it is disconnected from the Tring Tracker. It can re-connect with the phone automatically, on background even if the app has been terminated or swiped off from screen.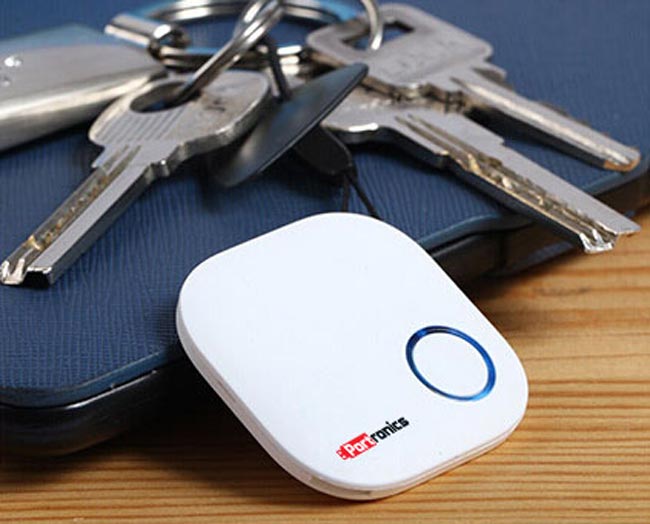 In-built battery in Tring can last over a year. Battery CR2016 is easily available and replaceable. Tring Tracker pairs with your phone on Bluetooth 4.0 (Low Energy – LE). There is a very tiny speaker used for beeping when you using it to "find" lost things.
You can use Tring for taking pictures or selfies by just pressing the button on Tring Tracker and the paired smartphone will start taking the pictures. It acts as a 10 meter long virtual selfie stick.
Tring comes in white color and is 100% Dust Proof and Water Proof (IP67). This means you can safely take it outdoors, in heat or rain, without a worry. Portronics Tring Tracker is priced at a very attractive price-point of INR 999/-.
Portronics Launches "Tring": A Smart Key-Finder cum Anti-Lost Alarm