As the Union Budget Announcement draws closer, more and more India Inc. leaders at the helm of India's Start-up revolution, shared their pre-budget expectations with Team Estrade.
More pre Union Budget views can be read here
More pre Union Budget views from Start Up companies
Prem Kumar Vislawath, Chief Innovator & Co-founder, Marut Drones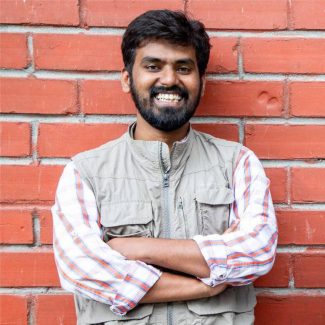 The drone manufacturing potential in India could be worth US$ 4.2 Billion by 2025, growing to US$ 23 billion by 2030, contributing to the country's target of a US$ 5 trillion economy. The Government's 'Aatmanirbhar Bharat' (Make-in-India) drive is going all out to support domestic enterprises by fine-tuning policies and regulations so that more and more products are manufactured within the country.
The Drone Shakti initiative, rolled out during Budget 2022, aimed to promote and facilitate drones as a service through start-ups. Over the past year, the Indian drone manufacturing industry has flourished due to various policy reforms and schemes like the INR 120 crore PLI scheme for drones and drone components. In Budget 2022, the government made a Rs 120 crore provision for PLIs to the drone industry. Pointing to major growth in the industry observed that the budget falls short of the need of the industry and urged that it be increased to Rs 500 crore.
This year, we expect dedicated incentives for drone service startups. Restructuring the PLI scheme is the need of the hour. The 2023 union budget must introduce MSME-focussed incentives as they constitute around 90% of companies in this sector. Benefits to the drone services sector are necessary for the success of Drone-As-A-Service (DrAAS) under Drone Shakti. We need a technically proficient workforce to fulfill the demand of drone services. Benefits towards indigenization and native R&D is of paramount importance to reduce our dependency on foreign OEMs. An additional 10% PLI benefit for companies with more than 50% indigenous Intellectual Property will encourage the innovative companies to innovate more and OEMs to indigenize further to reduce the dependency on imports. It will help propel Make-in-India and put the Indian drone industry on a self-sustaining trajectory.
In the Agri space, for instance, given the fact that land holdings are largely in small parcels, every farmer must own a drone and hire a pilot for activities such as crop health monitoring and yield estimation. Such farmers would, however, be open to the idea of 'drones as a service', in which you get what you pay for, without the added sunk cost of drone/ drone pilot at your disposal.
Instances, where drones as a service would not be the preferred model, would be those where the agency would have frequent and repeated use of drones. The insurance industry is an example of a financial and business case for acquiring drones permanently.
There is also a need for focused spending of at least Rs 100 crores on indigenous drone component manufacturing, along with the creation of 50 state-of-art drone skilling institutes producing quality manpower
The government already provides a 100 percent tax rebate on profit and gains for 3 consecutive years within the first 10 years of incorporation of a start-up. GST should be reduced to 5 percent and made 0 percent for sectors like agriculture and healthcare that have a high social downstream impact.
 About MARUT DRONES:
Marut Drones is India's leading drone technology manufacturer with a focus on developing drone-based solutions to persistent societal problems. Established in 2019 by three IIT graduates, Marut Drones has a vision to Advancing Agriculture. It aims to build the agricultural infrastructure of the next 100 years that will provide the world with sufficient, diversified, and safe food.
Marut Drones recently commenced its $4 million investment round for rapid adoption of this technology in agriculture and help farmers.
S Anand, CEO & Co-Founder of PaySprint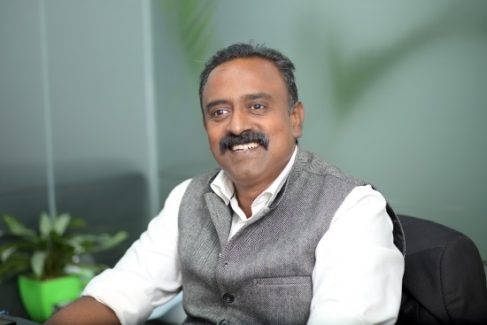 A Fintech venture focussed on Next Gen Neo Banking Solutions, offering a Unified Open API Platform
S Anand, CEO & Co-Founder, PaySprint, said, "India boasts a staggering 87% adoption rate of fintech, significantly greater than the global average of 64%. Consequently, the Indian Fintech industry is set on a steep growth trajectory, expected to reach Rs 9.2 billion at a CAGR of 24.96% between 2022 and 2027. Supported by the robust startup ecosystem, the Fintech industry is shaping up to be a solid contributor to the nation's GDP.

Additionally, the Fintech sector is frontlining the cause of Financial Inclusion in India & the sector expects initiatives that will strengthen the relationship between Fintechs & Banks. This will most certainly encourage continued innovation & help extend the reach of financial services to the unbanked population.
More expected measures that will boost the Fintech landscape are discussed below :
Tax relief for growing Fintech startups:
Fintech startups are hopeful for GST exemptions until a certain level of revenue is achieved. Liberalisation of the tax structure along with depreciation on the fixed assets used by Fintechs, can go a long way in promoting advancement. Announcement of tax benefits for research & development activities would bolster the ideation & execution of differentiating financial products & services for the masses.

Continued push for Digital Payments:
The recent Budgets introduced several incentive schemes to promote digital payments & we expect the momentum to continue in this year's Budget. The UPI has augmented India's payments & collections infrastructure and has penetrated the unserved & underserved population in semi-urban & rural regions. New guidelines regarding the UPI transaction cost will be a major development, providing a much-needed impetus to the sector's expansion.
Tax relief for Fintech startup employees:
A strict qualification criteria accompanied the tax benefits introduced in the previous Budget. It aimed to resolve the dual taxation issue but most startups could not reap the benefits. ESOP holders in Fintech Startups can really gain from tax being levied on the sale of shares rather than on the exercise of ESOP.
Revised regulations for Fintech players & startups:
Conscious revision of the regulations will help establish an enabling environment for Fintechs to function & evolve. We expect to see regulations regarding the digital currencies & how they will take shape in the workings of the industry.
Data security:
Digitalisation has also given rise to various security threats such as data breaches, data loss, account hacking among others. Enhancement of data security measures is imperative & we expect the upcoming Budget to facilitate the same."