As the Union Budget Announcement draws closer, more and more India Inc. leaders at the helm of India's Start-up revolution, shared their pre-budget expectations with Team Estrade.
More pre Union Budget views can be read here
Vidyarthi Baddireddy, CEO and Co-founder at PickMyWork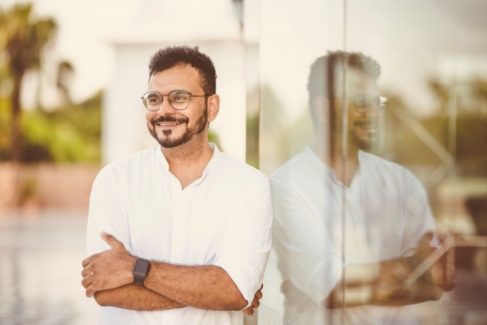 "Despite pandemic-induced inflation, the nation witnessed flourishing entrepreneurial ventures as a consequence of early-stage acceleration and venture capital, as well as a push from the gig economic model to initiate and prepare businesses for the future of work. Given the prospects that the Indian startup ecosystem holds for global investors, this year's Budget will be worth watching out for. While this is a promising indicator, the urgent priority of the hour is to devise a policy that further encourages a sturdy startup ecosystem through easier loan disbursements, e-approvals, and more government-led incentives in India's tier-I and tier-II cities. Although the Fund of Funds for Startups (FFS) has played an integral role in mobilizing domestic capital in the Indian startup ecosystem, government interference should occur directly in this respect to ramp up the startup perks being offered, particularly for early-stage startups. Moreover, the government should also recognize relieving angel tax constraints in Budget 2023, as startups are frequently in the early stages of their growth and may not generate the same level of income or revenues as established businesses. Taxing the funds startups secure from investors may demotivate them from advancing creative solutions and developing new technologies."
About PickMyWork
Gurugram, Haryana-based PickMyWork is a gig platform that helps digital companies acquire end customers including shops for their products through a Pay-per-task model at a very low CAC. Incepted by three friends who are now its co-founders, Kajal Malik, Vidyarthi Baddireddy, and Utsav Bhattacharjee, founded PickMyWork in 2019. With Indian youth primed to complete delivery gigs for Food Delivery / Hyperlocal apps like Swiggy, Zomato, and Big Basket and earn commissions, the founders created PickMyWork, a pay-per-sale gig platform, where sales gigs could be completed for internet companies with the promise of 3X earnings/hour of effort compared to delivery gigs.
Sujata Pawar, Co-Founder & CEO at Avni-  A Feminine Hygiene and Menstrual Healthcare Startup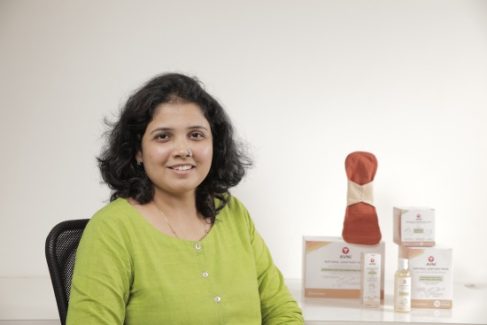 "While the Union Budget 2023 will primarily focus on promoting comprehensive holistic growth across the nation, but it would be great if women's health and wellness, particularly menstrual hygiene, are kept on high priority. For India to spring up from its menstrual waste problem, we eagerly await policies from the government that fosters the marketing and sale of organic biodegradable menstrual products. This small step has the potential to reduce the tons of commercial plastic sanitary napkins that end up creating mountains of landfills. Although the emphasis should be 'Make in India', lowering import taxes on raw materials could assist address the initial bottlenecks and motivate more female-led businesses to start contributing towards a greener India.
In terms of financing, the seed fund scheme is a great initiative, however, it needs to be more transparent and structured so that startups can easily navigate it. A central database of all possible schemes through which startups can access funding must be established. It will also be beneficial to have a counsellor or guide accompany the startup to the appropriate incubator. Moreover, a single-window policy for all registrations such as incorporation, Pan, GST, MSME certificate, and so on will help save time, effort, and money."
About Avni 
Avni founded in August 2020 in Thane, Maharashtra is a young start-up focused on detoxifying menstrual care while empowering women. Founded by the husband-wife duo -Sujata Pawar and Apurv Agrawal, Avni is a conscious menstrual care product for women. The brand offers well-researched, innovative, tested products to facilitate women hygiene during periods. The co-founders envision Avni to emerge as a reliable women healthcare brand with the support of medical experts, a 24X7 helpline, and conscious products right from menarche to menopause.
Dr. Ganesh Nikam, Managing Director and CEO of Biojobz– An Industry leader in "Executive Search" & recruitment for the Biotech & Pharmaceutical industry.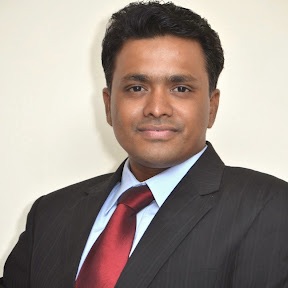 "Since it is a budget wish list, I would like to limit my wishes to two very important demands on taxation. One, considering the holding period, ESOPs should be considered long-term capital gains (LTCG) for tax purposes and should only be taxed at the time of sale rather than at the time of exercise. Two, to incentivize and increase retail investments into early-stage startups, a) Tax credit upto to Rs 5 Lakhs from personal taxable income for any investment loss in recognized startups b) Deferring of capital gains in case it is reinvested again in startups or any SEBI recognized funds."
About Biojobz
Biojobz is India's industry leader in "Executive Search" & recruitment for the Biotech & Pharmaceutical industry. Serving industry leaders for over a decade for Scientific & Niche talent created a brand of reliability, knowledge, and delivery. The brand mission says that it wants to be a knowledge-driven leader globally in the Life Science Executive Search domain while creating avenues for learning & career development. The commitment is supported by a competitive culture, a system of assessment processes, and organization-wide accountability for progress against our goals.
 Govind Sankaranarayanan: Co-founder & COO, Ecofy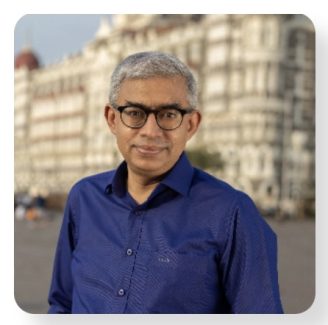 "Firstly, we hope the FAME subsidy will be extended to enable the EV space to achieve its full potential. Further a tax credit to individual house owners on loans for residential rooftop installations below 20 KW would democratize the use of solar. It would also be good to increase fund allocation to enforce robust implementation of battery and waste management rules. The Government could expedite the creation of a green taxonomy to identify what is eligible for green finance and have a specific focus on SMEs. To encourage SMEs to undertake the green transition CGTMSE guarantee can be expanded where green loans qualify for higher coverage"
About Ecofy: 
Ecofy is a pioneering NBFC created to finance India's green transition. Promoted by Eversource Capital, Ecofy's vision is to be a catalyst in accelerating the transition towards a net zero-carbon world. It partners with individuals and small businesses who want to reduce their carbon footprint and restore balance to the planet. Ecofy offers loans for EV, rooftop solar and small- medium enterprises providing E2E digital experience.
Govind Sankaranarayanan: Co-founder & COO, Ecofy :
Having been part of the Ecofy idea since its conception, Govind has played a pivotal role in ideating and building Ecofy. With 29 years of work experience, the dedicated stalwart of climate finance was a founding member of a leading NBFC in the country. He is actively involved in fundraising and creating green products with his attention always directed towards developments in the sector and on the details of execution. His downtime is occupied by his family and tennis.
His previous stint was as Group COO and CFO, Tata Capital Ltd.
Gaurav Rathore, Co-founder – EVeez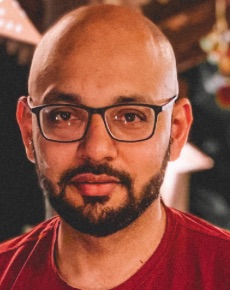 Gaurav Rathore, Co-founder – EVeez a pioneer in Electric Mobility as a Service (eMaaS) shares his expectations for the Electric Vehicle sector, "With Fame II subsidy drawing to a close, a key expectation from Budget 2023-24 is a newer and broader FAME III to be introduced which has at least five times the targets of FAME II. In addition, it must also include electric vehicles (EVs) which are currently sold without a battery and which rely on battery swapping networks so that EV adoption (especially by commercial fleet operators and logistics companies) through newer operating models like electric mobility as a service (eMaaS) can be accelerated."
"Secondly, it is imperative that financing of EVs be brought under the ambit of Priority Sector Lending (PSL); primarily as upcoming EV businesses encompass two sectors under PSL i.e. renewable energy and MSMEs. Public and private sector banks have generally been slow to financing EVs for business and commercial use; and bringing this under PSL will accelerate EV adoption to a critical mass of the population." adds Gaurav.
Arjun N, Founder & CEO – SolutionBuggy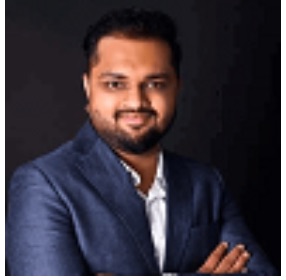 Sharing his expectations for the MSME sector, Arjun N, Founder & CEO – SolutionBuggy, India's largest manufacturing consulting platform, says, "Budget 2023 will arrive at an uncertain time of geo-political conflict, high inflation and fear of global recession. Expectation from the budget is to do a balancing act between global volatility (survival) and focus on growth. MSMEs are the backbone of the Indian economy. The existing production-linked incentive (PLI) schemes are limited to corporates and big players concentrated in specific sectors. Extending the scheme to manufacturing MSMEs can provide a boost to Atmanirbhar Bharat (especially focus on Import substitution) and create jobs. Revamping of the Credit Guarantee Scheme for MSMEs can provide an easier line of credit which is one of their essential requirements to maintain liquidity for the sector. Lowering compliance costs (regulations/ licences/ compliances) especially for Micro enterprises can also be a small but positive step towards supporting MSMEs"
Urvisha Panchani, Director – Fabcurate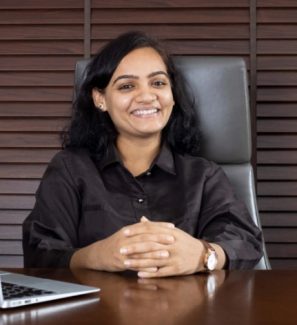 Urvisha Panchani, Director – Fabcurate, an online fabrics store, expects the textile industry to flourish and says, "If the government relaxes tax laws and opens up more opportunities for foreign investment, the budget for 2023–24 might boost the textile industry. By 2025–2026, the Indian textile and apparel market is projected to increase at a 10% CAGR, totaling US$184.44 billion. Around 4.5 crore people work in India's textile industry, and the government should take into account the enormous number of people involved in the industry and offer new programs with lower tax burdens. Rules governing the export and return of goods should be made simpler to enable SMEs to export their goods smoothly. Additionally, the documentation process needs to be made more compatible. The upcoming year is very crucial for the retail industry and there are many criteria that are going to decide the future of the business."
Harsh S Kedia, Co-founder – Auburn Digital Solutions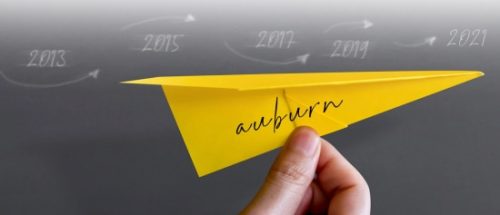 Talking about the expectations of the advertising/tech companies, Harsh S Kedia, Co-founder – Auburn Digital Solutions, a full-service digital agency, shares, "The benefits of SEIS export incentives to advertising/tech companies based in India are multifold. While the proposed incentives will push the country's service-based exports to global clients, these will also help in intensifying digital penetration among the masses in the country. These benefits will boost India's digital economy and lead to the creation of a Digital Advertising Ecosystem with all-encompassing benefits for all participating stakeholders. Experts also hope that the creation of the Digital Advertising Ecosystem will prove instrumental in the development of better policies for e-commerce, fintech, agri-tech, and other such tech-based industries. This, in turn, will push the envelope on Digital Adoption and support for digital advertising companies across the spectrum. Further, the segment of the creator economy will receive its share of benefits."
Mayank Verma, Co-Founder – Leadup Universe
Mayank Verma, Co-Founder – Leadup Universe, an Executive Education Acceleration Firm, talks about the expectations of the edtech sector, "Imperative for the Union budget 2023 to look at investment in the learning tech infrastructure ensuring multimodal learning to boost quality education and training. The use of digital technology in the learning process will make quality resources accessible to students till the last mile, irrespective of their demographic and geographic locations. The reduction of GST on learning tech solutions can help make it affordable across the country, further boosting smart classroom deployment & usage. In sum, the budget allocation should look at subsidising the use of tools and technologies to help digital penetration for advanced learning solutions in 2023."
More Pre-Union Budget Views on Estrade
Read More Articles on Estrade Finance
Pre Budget Views: Start UpsI