India's leading brand for quality accessories – PremiumAV joins hands with Victory Enterprises to boost their store sales and provide the best care to consumers' products
BENGALURU
PremiumAV, a leading provider of new-age PC & Mobile accessories, appointed Victory Enterprises as their authorized regional distributor for entire New Delhi (NCR) India. Victory Enterprises has a strong channel presence in the North region with a touch base of 1000+ channel partners, retailers & system integrators in these regions. This tie-up will enable PremiumAV to grow its business and strengthen its position in the Indian IT market.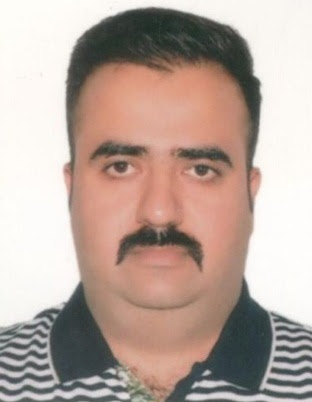 Sudhir Vig, Proprietor
at
Victory Enterprises
said "
We are glad to associate with a premium brand like PremiumAV. The products are known for their quality and reliability. With our strong presence and close relations with 1000+ partners in Delhi NCR, we are sure we will be able to take the PremiumAV brand to new heights in these regions.
"
With over 25 years of excellent experience in the IT industry, Victory Enterprises will take care of educating the channel partners on the PremiumAV line of products, increasing the brand visibility and also providing logistical & after sales support for PremiumAV products. Victory Enterprises will distribute the entire range of PremiumAV products across Delhi NCR. PremiumAV has a wide portfolio of products which are divided into categories like Computer hardware, Audio, Peripherals, Cables & Connectors, Adaptors, Mobility, Accessories and more.
Sanjay Garg, CEO at PremiumAV said "We are glad to appoint Victory Enterprises as an authorized regional distributor for New Delhi, and with their vast network, industry experience, and aggressive team, we look to a significant growth and further penetration of PremiumAV range of products to various targeted segments in India".
With this appointment, PremiumAV provides a dedicated authorized distributor to cater the channel and end-user requirements more effectively. To increase awareness of the brand in the channel community, PremiumAV will carry out training programs on products to channel partners through joint effort with Victory Enterprises. Victory Enterprises has been in the IT industry for more than 25 years and has worked with many big brands like D-Link, TP-Link, iBall, Tenda, Zebronics, Lenovo, Intex and many more.
About PremiumAV
PremiumAV is the new age PC & Mobile Accessories company. With more than two decades of experience, PremiumAV has come a long way in addressing the market dynamics of evolving customer's needs. PremiumAV has been a trusted partner for vendors who would want to launch their brands on Amazon. PremiumAV also helps the vendors achieve brand licensing. PremiumAV has been doing this for multiple brands spread across various categories like speakers, mobile accessories, smart watches, high-end cables and connectors, software solutions, musical instruments, chargers & converters, PC peripherals, pet accessories, and more.
PremiumAV operation was started by Sanjay Garg in 1999, a well-known company selling software for laptops and mobile devices. Mr. Sanjay then took a parallel entry into the gadgets and mobile accessories segment in 2016. PremiumAV built an impressive product range of more than 1000. Today, PremiumAV has its own 10 trademark branded products on Amazon.
In early 2017, PremiumAV moved towards being a service-oriented company. It took the approach of filling in the gap where vendors were finding it difficult to place their products on e-commerce portals. Adding the issues, PremiumAV today helps vendors place their products on Amazon at competitive prices, yielding more profits to the vendors. To learn more about PremiumAV visit
www.Premiumav.in
PremiumAV Appoints Victory Enterprises as their Regional Distributor for New Delhi