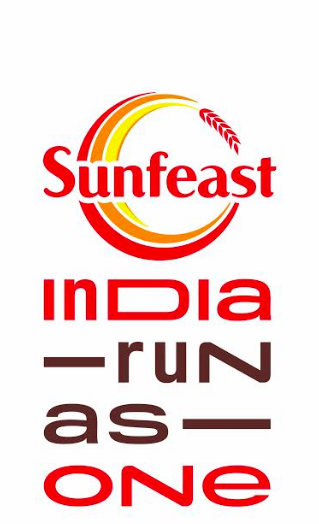 India's largest citizen movement in support of livelihoods to kick-off on Independence Day~  
~ Powered by GiveIndia and supported by Fit India, this initiative rests on the 3 pillars of Community, Social Impact & Wellness.  
August, 2020: Just six months back, no one, not even the reputed French astrologer Nostradamus could have predicted that our lives in a matter of months, would literally be flipped upside down and turned inside out. Due to the virus, the negative impact on society, be it financial, mental, or social is truly unprecedented. COVID 19 in one way or another has impacted each and every one of us globally. Since the nationwide lockdown in March, it is estimated that over 140 million informal workers have lost their livelihoods and close to 75% of these are small-scale traders and laborers from different parts of the country whose challenges will be further aggravated if the situation persists. It's time to get India to Move For Good!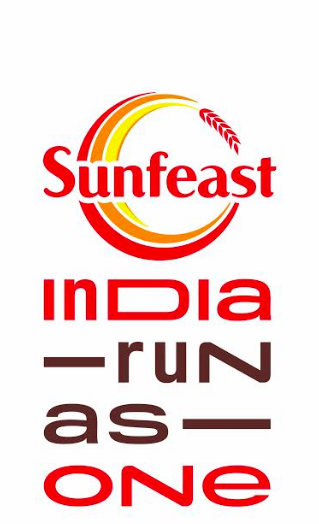 Procam International, India's leading sports IP creator today announced the largest citizen led movement dedicated in support of livelihoods – Sunfeast India Run As One. This is a first-of-its-kind digitally supported active participatory event, to encourage purposeful fundraising from within India and across the world. The initiative is aimed at providing support to vulnerable sections of society who have been distressed and have lost their livelihoods due to the pandemic. Registrations begin on 1st August and the movement will commence on 15th August 2020.  
Being the 74th year of Independence Day, Sunfeast India Run As One has set itself a lofty goal to cover the total distance between Kashmir to Kanyakumari 74 times. The intent is to demonstrate the power we all have within us to make an impact and help support livelihoods #LivelihoodsMatter. 
With no geographic or physical barriers, people across the world can participate in this movement. Walk, Run, Jog; or cover kilometres on a wheelchair; every registration will support livelihood opportunities of a person. Participants can register at a nominal fee starting at Rs. 99 upwards, basis their choice to contribute and further pledge to walk, run or jog for the cause. Donations can be made beyond the registration fee towards maintenance of lost livelihoods in the wake of the pandemic. Corporates can register employees for participation as a group. Individual and group fundraising is also made possible with the creation of fundraising pages on their profiles. For more details log on to: sunfeastindiarunasone.procam.in. Sunfeast India Run As One strongly urges participants to ensure that they follow guidelines issued by their respective state and centre, while ensuing their daily activities.  
To give this nation-wide movement a fillip, India's leading biscuits and snacking brand, ITC's Sunfeast biscuits will champion this social impact movement. Sunfeast India Run As One rests on the robust pillars of a collective community initiative which is delivered through every day acts like walking, running, jogging keeping one positive and energized through the day. Sunfeast India Run As One has further tied these efforts to make a difference to the lives of all the needy and distressed people who have been adversely impacted due to unforeseen circumstances. The core ethos of the brand finds its synergies in the movement with the amalgamation of bringing positivity to the world as a community which is energetically driven to make the world a better place together.
Speaking on the occasion, ITC's Sunfeast spokesperson, Ali Harris Shere, Chief Operating Officer – Biscuits and Cakes, Foods Business Division, ITC Limited said, "At ITC Ltd, with our credo of Nation First, Sab Saath Badhein, we are committed to contribute to socially relevant causes that will benefit vulnerable sections of society. We, at Sunfeast Biscuits are proud to present the Sunfeast India Run as One; a holistic initiative which empowers individuals to positively impact the lives of millions in our country in the wake of this unprecedented situation through daily activities like walking, running, jogging etc which in turn will be beneficial for their health. Our world has seen the worst of times, but collectively we can endeavour to bring some cheer by providing help and support to the people who need it the most during these trying times".
"As India looks to revive itself from the ongoing global pandemic, we through 'Sunfeast India Run As One' are making an earnest effort of reviving the lives of marginalized communities across India by mobilising citizens and well-wishers from around the world to come together in a collective act of giving, for real social impact. We are immensely grateful to Sunfeast for partnering with us to bring this vision to life. Our sincere gratitude to the unstinted support from all our partners and GiveIndia and the Fit India Movement for their faith in this initiative.  
Sunfeast India Run as One, is not about kilometres or medals, but taking that first step of participation which will have a positive impact on society. We urge every Indian to come forward and put their shoulder to the wheel and do their bit by registering; cause #Livelihoods Matter" stated, Anil & Vivek Singh, Procam International.  
Speaking of Fit India's association with Sunfeast India Run as One, Union Minister of Youth Affairs and Sports, Shri. Kiren Rijiju said. "At a time like this, staying fit and building immunity is of utmost importance for everyone. The Fit India Movement envisioned by our Honourable Prime Minister and launched in August 2019, has contributed greatly in creating awareness among the masses to take up fitness as a way of life, especially during the pandemic. The nation-wide Fit India events organised in the last one year, like the Plogging Run, Cyclothon, Fit India Week have garnered massive participation, as have the online fitness sessions organised by Fit India since the lockdown. 
I am very happy to see a massive movement taking place in the form of the FIT INDIA FREEDOM RUN AND Sunfeast India Run as One our partners for the same. We need to come together as a nation to address the challenges of the ongoing pandemic and there is no better way than citizens for finding a platform to actively participate, work towards their fitness and commit to the cause of supporting the rehabilitation of those affected. I applaud this initiative which stands true to the values and vision of Fit India." 
Speaking on the Sunfeast India Run As One initiative, Film Actor Rahul Bose expressed, "Sunfeast India Run As One is a massive step in the right direction. The genius of this initiative is that you don't have to run, you just have to register. This will help a person who may not be able to provide for her child's education, it will help a person who might be close to starvation. This initiative will be very close to all of our hearts. I cannot think of any initiative in the last four months that molds sport, running, fitness and the pressing needs of India today and it will be a tough act for anybody to follow." 
"The fact that Sunfeast India Run as One involves all of India is very important. When we create an event like this then we can get people to believe that they can do something for the betterment of the people of our country. The belief that we can do it together is something that I feel will come out very strongly through this initiative. Even a small step in this initiative will make a huge difference," said Fitness Enthusiast Milind Soman. 
This initiative is Powered by India's largest and most trusted giving platform, GiveIndia. The social impact pillar will benefit micro-entrepreneurs, farmers, migrant workers, LGBTQIA+ communities, differently abled, tribal communities, athletes, sportspersons and much more. ₹7,000 can help a family suffering income loss due to the Covid crisis sustain for a month. It can also act as seed money to support skills training, operational set up and guidance to regenerate livelihoods.   
"We are super excited to be partnering with Procam International for Sunfeast India Run As One, a first-of-its-kind virtual event, encouraging individuals and organisations to participate and raise funds for an extremely pertinent cause – livelihoods. The distress levels created by the economic fallout of the pandemic is huge and has put 140 million informal sector workers at risk of falling into deep poverty. Through our COVID missions, our NGO partners have been working tirelessly to support these communities. This event will boost their impact exponentially. On a personal note, I am a long-distance runner and have participated in several marathons. However, this movement calls on every one of us – so not just me, but my entire family will participate. Thank you Procam for the opportunity!" – Ashok Kumar ER, President, GiveIndia 
The success of an initiative is dependent on the support it garners from like-minded partners and Sunfeast India Run As One is proud to have many such associations.  
Supported by PUMA: Global sports brand PUMA is thrilled to partner with Sunfeast India Run As One to encourage people to lead a healthier lifestyle and be a better version of themselves. Runners can easily track their run through the PUMATRAC application that can be downloaded on Apple istore and Google Play Store. It is designed to help you understand your workout needs better and realize conditions in which you perform better, so as to be able to optimise your performance.  
Supported by FAST&UP – Spearheading the nutrition revolution in India with its effervescent range of products, is excited to work on Sunfeast India Run As One to help build fitness and create this community to be happier, healthier and stronger. Even though we are distanced, we can still run as one. Looking forward to uplifting the community spirit and uniting in our fight against this pandemic. 
Supported by PhonePe, India's leading digital payments platform with over 200 million registered users and is accepted at over 11 million merchant outlets across 500 cities nationally. The company would like to encourage all its users and citizens from across the country to enthusiastically participate in this initiative and run as one. 
In addition to this, Sunfeast India Run As One will be backed by some of the respected media houses to take the initiative to the citizens – Republic TV, Exchange4Media along with BW Businessworld.