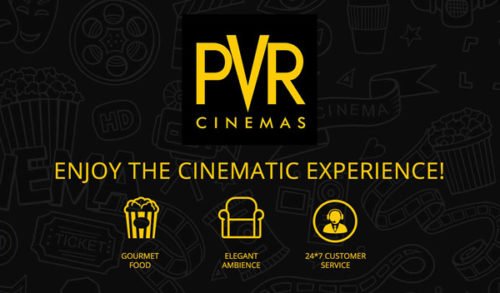 Addition of 2 new properties, amounting to 10 screens, takes the chain's screen count in Pune to 35
Multiplex chain PVR launched 10 screens in Pune taking its footprint in the city to 35 screens. It launched the screens across two new properties, the sub-brand PVR ICON and PVR Cinemas. These launches see PVR reach a screen count of 160 screens across 38 properties in Maharashtra.
PVR ICON is the most opulent format by the multiple chains equipped with a 4K projection system and next-generation 3D enabled screens with Ultra HD picture quality and Dolby ATMOS surround-sound system in its auditoriums. It also focuses on delivering a rich cinema experience through its ambience, which includes sprawling lobby spaces, chandeliers, classic wall art, new leather recliners and extra leg room.
Sanjeev Kumar Bijli, Joint Managing Director, PVR, said, "Our commitment towards the Pune market can be seen through our continuous endeavour to bring new and unique formats to the city. With the increasing demand of premium cinema experience in Western India, we are sincerely working towards expanding our foothold in the markets and provide the best of movie watching experience with a touch of luxury to the people here."
Combined, the newly launched cinemas have a total capacity of 2,307 seats and are spread across 78,416sqft. While the 1,366-seat 6-screens PVR ICON is located at The Pavilion and Kumar Pacific Mall is the site for the smaller 941-seat 4-screen PVR multiplex.Both the properties launch with a wide variety of gourmet indulgences and Quick Tix, PVR's digital ticketing solution to promote cashless transactions and reduce ticket-wait times.
With these launches, PVR's total screen count has reached to 597 screens at 130 properties in 51 cities across India.
Source: Business Standard
PVR launches 10 screens in Pune