Reebok India Launches "Be More Human" Campaign with Brand Ambassador Kangana Ranaut
Salutes women who are fit to fight and challenge themselves to overcome obstacles and fulfill their dreams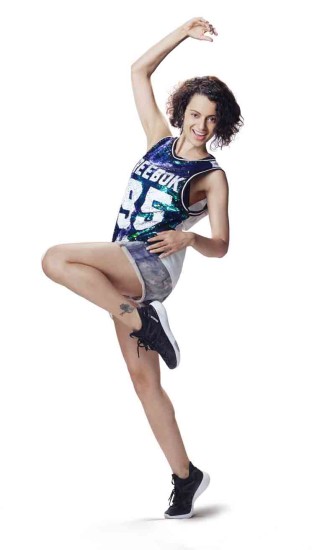 New Delhi: Continuing its global mission to change how people perceive and experience fitness, Reebok India just 'raised the game' with its new Be More Human campaign, featuring its newly appointed Brand Ambassador, Kangana Ranaut. The fully integrated marketing campaign, releasingtoday on "International Women's Day", aims to inspire women to become better versions of themselves, not just physically but also mentally and socially. It is a tribute to the modern day Indian woman, telling her that she is fit to rise above stereotypes and carve out her own destiny.
Embodying the Brand's "Be More Human" philosophy, Kangana will be in a never-before-seen 'avatar' – fit and fearless.The pan-India campaigncentres on a TV commercial that will unveil Kangana's inspiring life story through the lens of fitness. Kangana's intensive preparation comes alive in this film along with her commitment to fitness and passion for the Brand. Moreover, the campaign reflects her promise to lead a physical lifestyle, making her a better person and more human.This communicates brand's key message that the benefits of fitness extend far beyond physicality or strength.
In the new campaign, Kangana will be seen challenging herself with various fitness activities includingfunctional training, dance, yoga, kick-boxing and others, thereby communicating the overarching brand message – 'how fit you are defines how far you go'. Her voice is an encouragement for all women, asking them to raise their game in the face of challenges while being calm and composed when a storm hits.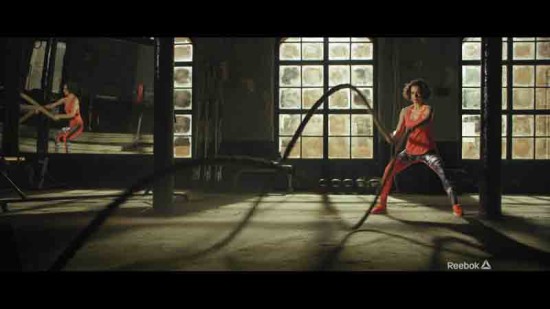 Commenting on this launch, Dave Thomas, Managing Director – Reebok and adidas India  said "Reebok in India is strategically focused onwinning inFitness in 2016 and beyond. This inspiring campaign helps to cement Reebok as the leading fitness brand in the women's category and we are delighted to partner with Kangana Ranaut, who is not just a Bollywood superstar but an achiever in every sense of the word.Being as rebellious as she is, Kangana has broken all stereo types and has never been overwhelmed with the many challenges that have been thrown at her. We salute her spirit and the spirit of all women who have faced obstacles and continue to challenge themselves daily in search of greater rewards.Digital activation #FitToFight is at the centre of this campaign & we are confident that consumers will relate to this strongly. We are certain that Kangana's powerful personal story and fitness journey will inspire many – women and men – to embark on their own fitness journey and become better version of themselves."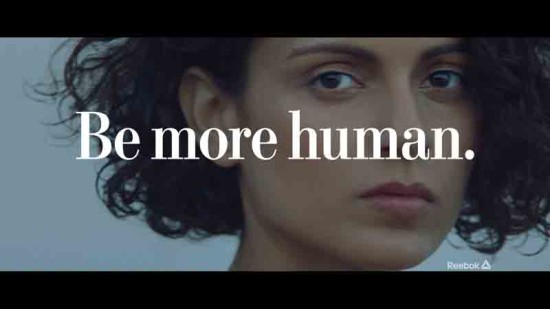 Sharing her excitement about the association, Kangana Ranaut said,"I have always been a Reebok fan. Their products and campaigns have always inspired me. When they came to me, it was a natural fit and I was extremely excited to be associated with them. I feel that anything in life can be accomplished if we believe in ourselves. Today's women should stay fit in all aspects, be it physically, socially or mentally. This ideology echoes with Reebok's overall positioning and I am delighted to be the face of the brand, helping them push this message further. I look forward to encouraging millions of other women to take a plunge with me and not just become fitter, but stronger and better versions of themselves. I hope this campaign will be able to inspire not just women but also men."
The ad campaign will be supported by an extensive 360 degree marketing approach including TV, Digital, Print, Radio, OOH & Retail.In addition, the creative visuals featuring Kangana will be in the primary windows at 184 Reebok stores across India. Consumers walking in Reebok stores will be delighted with Reebok's SS'16 collection which is stylish, modern, comfortable & performance driven, giving women a fashionably fit workout experience. The new collection is available at Reebok stores, shop4reebok.com, Myntra, Jabong and Amazon.
The advertisements will be aired nationwide starting March 8th, 2016.
Reebok India's Campaign with Brand Ambassador Kangana Ranaut