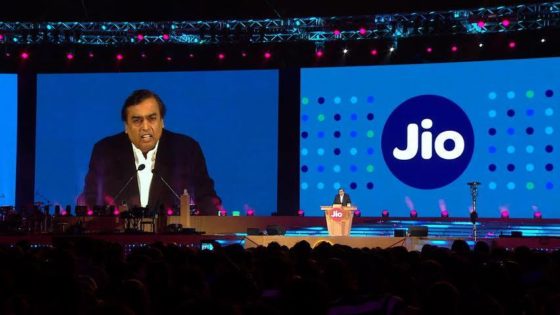 The country's largest private sector firm by revenue and profits Reliance Industries at its 42th annual general meeting announced its most anticipated telecom venture, the 'Reliance Jio', in which the company has invested about USD 50 billion.
"Thank you for the unflinching trust in the company. Today I start with the youngest member of the Reliance family, Jio," said RIL chairman Mukesh Ambani.
"Jio is dedicated to PM Modi's Digital India dream," said Ambani stating that the world is at the beginning of the digital revolution, where India is ranked at 155th position of Mobile Internet Accessibility.
"Jio is a data-strong network built to serve the needs of a digital India. It will cover 90 percent of India's population with 4G coverage by March 2017," he added.
"Offering the most lowest data rates anywhere in the world, Jio is the future proof for 5G, 6G," said Ambani.
Announcing the data tariffs, Ambani said the rates will go down further as usage for Jio increases.
"These will be the lowest data rates anywhere in the world. No voice call will ever be charged on the Jio network along with free roaming," announced Ambani.
The RIL chairman also said the customers, who have signed up already will get complementary access to the Jio ecosystem worth Rs. 15,000 till December 2017.
Reliance announces Jio, lays emphasis on digital initiative