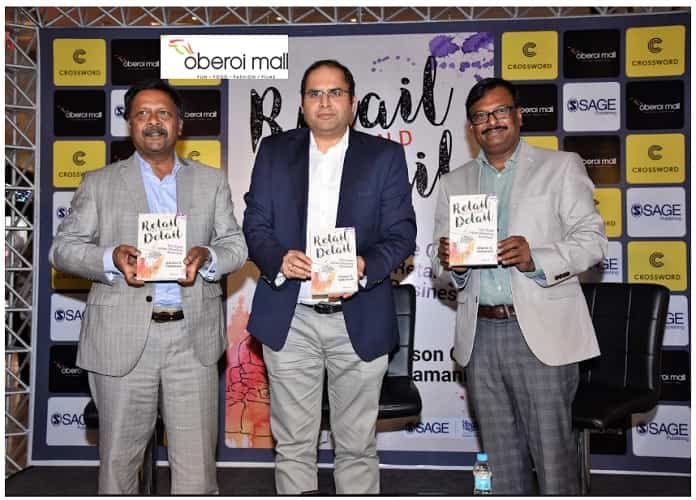 Mumbai, August 25, 2018/Team Estrade//– India's most appreciated retail author Dr Gibson G. Vedamani in the presence of Rakesh Biyani (JMD of Future Group) released his book – 'Retail Beyond Detail', the Guide to a successful retailing business at Oberoi Mall, Goregaon today.  The book is a perfect guide for the growth and successful development of the retail business industry. The book is sure to enlighten the interesting environment of the retail business in India.
Sharing the extracts with Rakesh Biyani from the book during discussion Dr. Gibson held the audience discussing about the instances of the emergence of the Retail in India as one of the fastest growing industry and how it has extended its frontiers worldwide that has the entrance of world renowned giants like Walmart, Ikea, and Carrefour etc. Today, retailing is about so much more than mere merchandising. It is about casting customers in a story, reflecting their desires and aspirations, and forging long-lasting relationships. Retail today has changed from selling a product or a service to selling a hope, an aspiration and above all an experience that a consumer would like to repeat.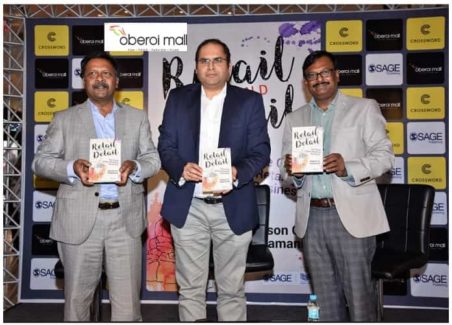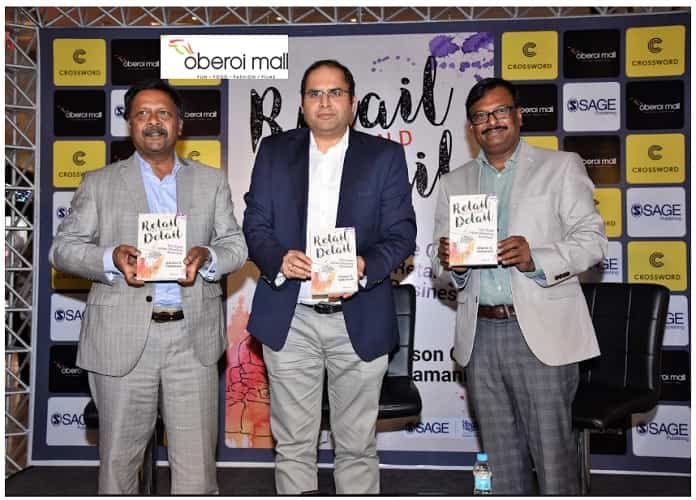 Commenting on the book launch Anupam T, Vice President, Oberoi Mall said "The Retail Industry is experiencing quantum shift in dynamics due to fast changing customer behavior and expectations coupled with technology induced challenges for example e-commerce etc. So far India has occupied a remarkable position in global rankings and is expected to become the world's sixth largest consumption economy. Accordingly, retailers must be able to tap in to this huge opportunity, at the same time navigate the choppy waters. We are happy to partner with Dr Gibson G. Vedamani for the launch of 'Retail Beyond Detail' at Oberoi Mall.
Dr. Gibson Vedamani says, "Retail Beyond Detail depicts the uniqueness of the great Indian retailing business. Unlike anywhere in the World, coexistence of all forms of retailing is a virtue and retailing in India is a big opportunity sector for one to succeed. Today's youth need to know the instances of successful retail journeys that had humble beginnings. Readers can draw inspiration from the numerous success stories explained in the book."
Maulik Desai, Head Crossword Bookstores says , "Not only is 'Retail Beyond Detail' a refreshingly new take on the environment of the retail business of India, the book also reveals 10 secrets of retailing, deftly explained with examples and cases. We are delighted to have the book launch of Dr. Gibson G. Vedamani, one of the stalwarts of the retail industry at Oberoi Mall, with whom we have been partnered for hosting several events."
'Retail Beyond Detail' – The Great Indian Retailing Business