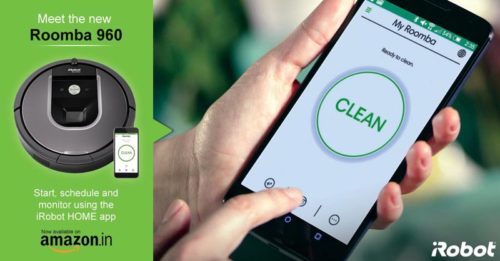 Puresight Systems, the distributor of US-based iRobot products in India,  launched a new vacuuming robot "Roomba 960" at Rs 64,900.
"Roomba 960" extends mapping, adaptive navigation with visual localisation and cloud-connected app control to a wider range of consumers, the company said in a statement.
The robot helps keep floors clean with intelligent visual navigation and has iRobot 'HOME App' control with wireless connectivity.
"Puresight and iRobot are very happy with the response our products have received in India and we are positive about the future," said Asaf Merary of Puresight Systems.
"Roomba 960" is currently available on Amazon.
iRobot was founded by Massachusetts Institute of Technology (MIT) roboticists in 1990.
'Roomba 960' vacuuming robot now in India