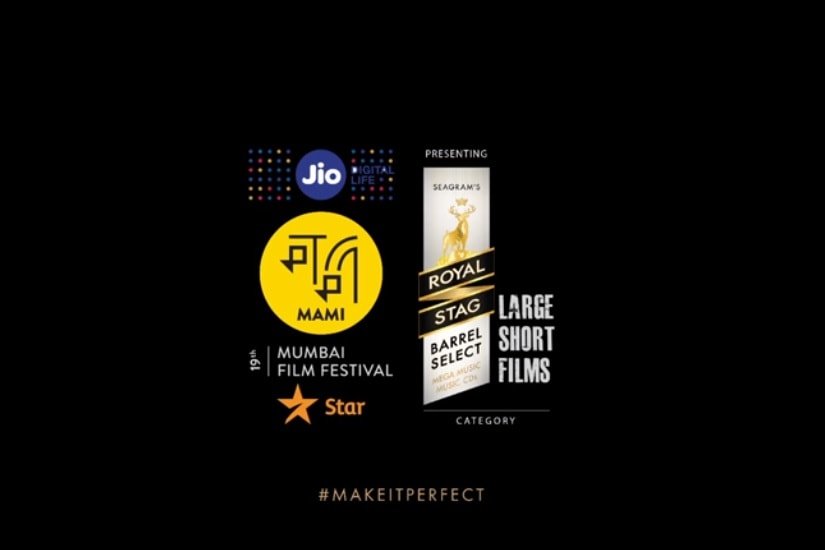 Mumbai, 01 September 2017/Team Estrade//– Royal Stag Barrel Select Large Short Films, one of the most credible and celebrated stages for short films in India, announces its association with Jio MAMI with Star for the second time in a row. Strengthening this partnership and taking this alliance a notch higher, Royal Stag Barrel Select Large Short Films will continue to sponsor the Large Short Film category at the 19th season of this esteemed film festival in Mumbai. The Mumbai Film Festival is the biggest movie feast in India showcasing the latest cutting-edge, independent cinema from across the world. The association will help to promote new trends in the cinema space and also strengthen Large Short Films as a big platform for short films in India.
True to the platform's highly acclaimed status in the industry today, Royal Stag Barrel Select Large Short Films will premier 4 powerful short films by acclaimed Bollywood directors at the festival this year. Furthermore these master storytellers will share their 'pursuit to perfection' stories over panel discussions.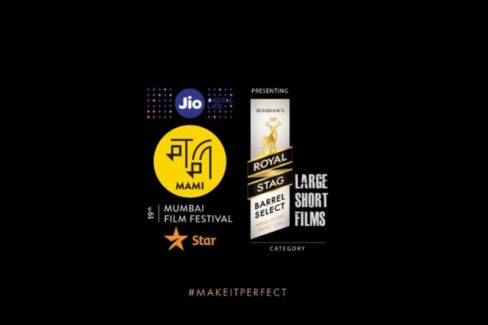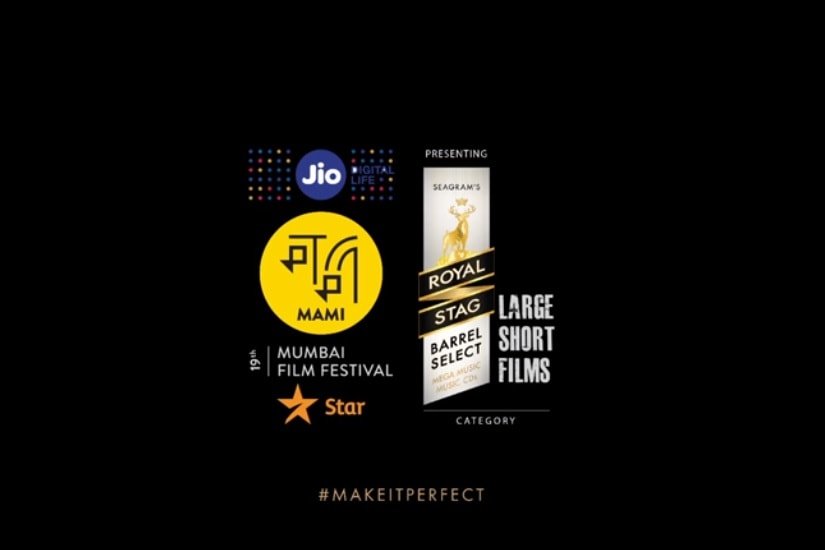 Over the last three years, Royal Stag Barrel Select Large Short Films has gained immense popularity and has released some of the most prodigious and award winning short films with renowned artists and directors from the industry which truly reflects originality, imagination and perfection.
Speaking about the association, Raja Banerji, Assistant Vice President, Marketing, Pernod Ricard India, said "We are extremely delighted to take our association with JIO MAMI to the next level. Not only are we proud  to own the short film category at the festival, we are also happy to screen 4 short films by renowned directors and 10 short films by aspiring film makers at the festival making this partnership grander. Our platform Royal Stag Barrel Select Large Short Films has carved a niche for itself in the short film industry in India by driving its evolution in the last few years. It is great to see that not only are short films emerging as powerful as full feature films attracting great audiences, but are also attracting great talent from the mainstream film industry. This association is enormously crucial for the growth of our platform as well as the continued progression of the short film genre."
United in their commitment to the short film genre with Jio MAMI with Star, the platform has created a challenging contest for aspiring filmmakers across the country. Inspiring them to create original short films and providing them the right stage to showcase their work, the platform will screen 10 best short films at the festival. Out of these, one director – the jury's favourite will get an opportunity to intern with Vidhu Vinod Chopra. The contest will be judged by an eminent jury comprising producer and actress, Srishti Behl Arya, actor Rajkummar Rao and film director and screenwriter Nitya Mehra.
Smriti Kiran, Creative Director, Jio MAMI Mumbai Film Festival with Star said, "We are extremely proud of our partnership with The Royal Stag Barrel Select-Large Short Films. This is our second year of association. Some of the best content with regard to short films in India has come out of this platform. They have put short films on the map by backing the most exciting narratives, filmmakers and discovering some really unique new voices. Last year the films that screened under this category were so good that I cannot wait to watch the final ten films that make it after going through the scrutiny of the stellar LSF Jury this year: Filmmakers Nitya Mehra, Shrishti Arya and Actor Rajkummar Rao. These are the films we will screen at the festival this year."
Themed on the philosophy of "Make it Perfect", The Royal Stag Barrel Select Large Short Films is a platform for aspiring directors to feature along with mainstream Bollywood directors while still chasing their creative energy to create a niche for themselves in the industry. The platform gives a credible stage to the storytellers to showcase their artistic creativity and reach out to their target audience through the digital world.
To inspire young filmmakers to create powerful short films that will have a profound effect on its audience, we have created a short film featuring the legendary actor / director Tinu Anand. Conceptualized by River, an independent creative agency and produced by Early Man production house, the short film celebrates the power, an original film can hold over its audience and how it influences people in many ways.
Watch the short film here: https://www.youtube.com/watch?v=ck0IjzlWabw
About Royal Stag Large Short Films:
Royal stag Barrel Select Large Short Films (LSF) is a portal that is the hub of Indian short films. It gives the audience the window to enjoy short films made by large directors. It gives aspiring film makers a platform to showcase their short films with original ideas. Films from LSF has made big in Filmfare with three of its film made in in final shortlist. Chutney a LSF release has won 2 Filmfare awards. In recent times, Platform has been built on identified core attribute of RSBS – 'Make it Perfect" and targeting a more refined and evolved RSBS audience.
Follow us on:
Facebook: https://www.facebook.com/LargeShortFilms
Twitter: https://twitter.com/LargeShortFilms
YouTube: https://youtube.com/LargeShortFilms
About Royal Stag Barrel Select
Royal Stag Barrel Select is the premium offering of Royal stag for the discerning consumer who seeks an evolved taste. It is for the young, confident, progressive and inspiring individual who has tasted their first Success; want to be seen as the one with discerning taste, evolving in their journey of life and standing out through perfection. The brand inspires individual who has a desire of magnifying his life in terms of refinement and the assurance of having arrived- making his life grander and richer. Royal Stag Barrel Select drives the brand proposition of "Make it Perfect "
Royal Stag Large short films partners with JIO MAMI with STAR
ROYAL STAG LARGE SHORT FILMS PARTNERS WITH JIO MAMI & STAR