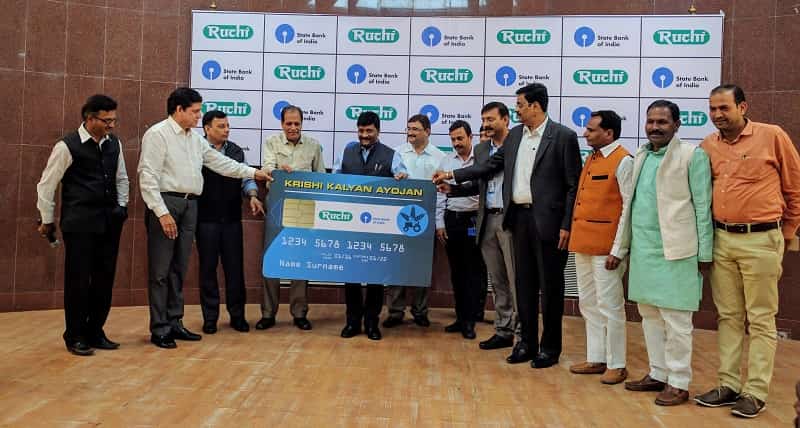 Indore, Madhya Pradesh, India/Businesswire India//–
To support farmers in availing the benefits of digital banking post demonetization
Organises farmer awareness seminar in Indore to mark the launch of  'Kisan Kalyan Ayojan'
Ruchi Soya associated with 10 million farmers across India plans to expand this initiative across the country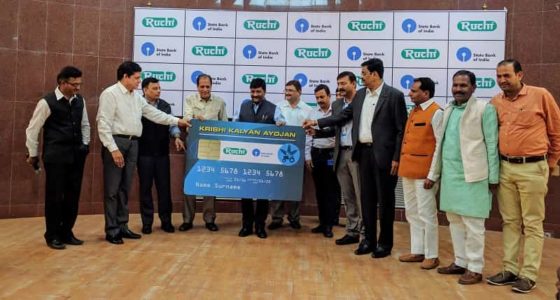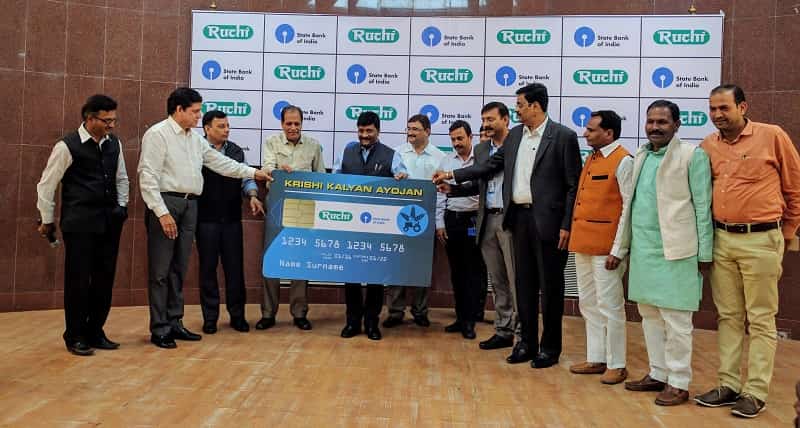 Ruchi Soya Industries Limited, India's leading Agri and Food FMCG company in association with State Bank of India (SBI) today announced the launch of 'Kisan Kalyan Ayojan'- an initiative aimed at supporting farmers in availing the benefits of digital banking post demonetization.
To mark the launch of 'Kisan Kalyan Ayojan', a farmer awareness seminar was conducted which was attended by close to 100 farmers and agricultural labours from villages near the city. Rajesh Sonkar, MLA along with Varad Murti Mishra, Additional Collector & CEO Zila Panchayat graced the occasion with their presence and addressed the farmers. Renowned Indian journalist, writer and sports commentator – Padma Shri awardee – Sushil Doshi was also present at the launch ceremony.
P.K. Balaji – Deputy General Manager, SBI in his key note address highlighted the need for farmers to come into the banking fold and said that in the long run, farmers will be greatly benefitted by demonetization and digitization.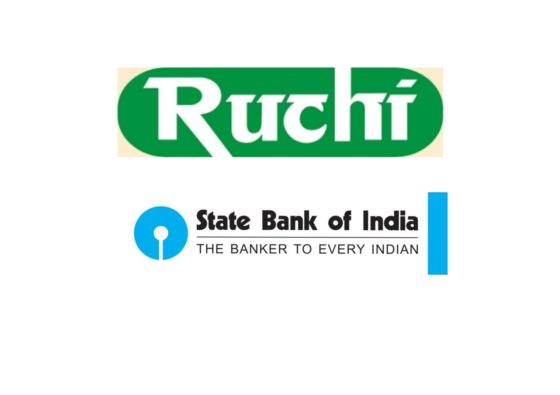 Dinesh Shahra – Founder & Managing Director, Ruchi Soya Industries Limited said, "We are delighted to be partnering India's largest bank – SBI which has a large rural reach to launch this banking initiative for farmers. Our Hon'ble Prime Minister's demonetization move to eradicate black money is a great step as increased transparency and credit access will go a long way in developing India's agricultural sector which accounts for employment of over 50% of the Indian population. Access to banking system will provide necessary credit for investment in agrarian sector which will create more jobs and opportunities in India's hinterlands."He further added "I'm hopeful that more corporates and institutions will come forward and participate in the process of educating and empowering the rural farmers and make them truly 'DigitalKisan'.
Ruchi Soya & SBI's Kisan Kalyan Ayojan initiative will help the farmers in the following ways:-
Opening of Bank Accounts of Farmers/Agricultural Labours
Procuring produce directly from farmers at the right price
Ensuring Farmers receive their payment immediately through internet banking
Maintaining banking helpdesks for farmers coming to sell off their produce in mandis
Educating farmers on the banking process through awareness seminars
To start off, banking assistance will be provided to soybean farmers in Indore, Samwer, Manglia and Ujjain mandis in Madhya Pradesh. Ruchi Soya further plans to expand this programme across the country encompassing other states like Maharashtra, Rajasthan, Andhra Pradesh and Gujarat.
Ruchi Soya is associated with 10 million farmers across the country through crops like soybean, mustard and palm.
Ruchi Soya & SBI Launch 'Kisan Kalyan Ayojan'