New Delhi: July 24, 2019: SHEMFORD Group of Futuristic Schools, one of South Asia's fastest growing school chains, is all set to inaugurate the 10th edition of its ShemEmpower Annual Residential Teachers' Training Programme at the campus of SHEMFORD Futuristic School, Pinjore- to enhance the skills of teachers and prepare them for challenges that they may face as educators. The 4-day Training Programme, starting from 24th June 2019 is expected to be attended by more than 200 School Heads & Teachers from all across the country.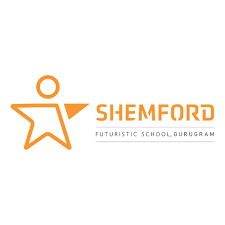 The comprehensive & insightful Residential Training Programme has been designed by a team of expert & experienced educationists under the ace supervision of Mrs Meenal Arora, Founder Director – SHEMFORD Group of Futuristic Schools. She is one of India's leading educationists and a distinguished parenting expert. She is the recipient of the reputed '#100 Women Achievers Award' by the Ministry of Women & Child Development, Government of India.
The training programme comprises of innovative and effective modules such as From Vision to Action, The Brain and Beyond, Measuring what Matters, The Kinesthetic Classroom, and many others. Apart from sessions of informative modules and enriching presentations, this 4-day event will help the School Heads and Teachers to refresh and rejuvenate their mind, body & soul with several exciting & fun-filled activities like Excursions, Yoga, Aerobics, Trekking, Gym, Gala Party, etc.
This year's training programme is special as the year 2019 marks the completion of 30 years of SHEMROCK and SHEMFORD Group of Schools and 10 years of the Senior School Venture- SHEMFORD Futuristic Schools.
Dr. D.R. Arora, Chairman- SHEMFORD & SHEMROCK Group of Schools & Dr. Mrs. Bimla Arora, Founder Director – SHEMROCK Group of Preschools, will host the training programme in the lush green campus at the foothills of the Shivalik Himalayan range.
The Inauguration ceremony of this 'Festival of Learning' will be presided over by Major General Sunil Chandra, Former Managing Director – Army Welfare Education Society, as the Chief Guest on 24th June (Monday). Prof. Sanjay Gupta, Vice Chancellor, World University of Design will join the inauguration ceremony as this year's special guest.
Dr. R. C. Mishra (IPS), Additional Director General of Police, Additional Director General of Police (Vigilance) Haryana has consented to attend the Culmination and Award Ceremony of the Programme on 27th June (Thursday) as the Chief Guest. Dr. R. K. Soni, Regional Officer & Director, AICTE North Western Regional Office (NWRO), Chandigarh will join the Culmination Ceremony as the special guest.
Additionally, the participants will have a wonderful chance to listen to revered Brahmkumari Sister Neha as she is going to take a session on 'Emotional Intelligence – Being In Tune With Emotions To Benefit the Teaching And Learning Process'.
About SHEMFORD Group of Futuristic Schools:
SHEMFORD Group of Futuristic Schools is the Senior School Chain of SHEMROCK – one of India's oldest Playschool Chains. After establishing a landmark in the field of 'Preschool Education', the organisation realised the scope of bringing the same concept of stress-free learning to the 10+2 school segment too. Keeping this in mind, in the year 2009, SHEMROCK launched a nationwide chain of Senior Secondary Schools by the name SHEMFORD Group of Futuristic Schools. Today, the Group has 650+ Preschools, Primary Schools and Senior Schools across India, Nepal & Bangladesh and more than 4,00,000 children have already received a foundation for success from these schools.