~Overwhelming response from Retail investors with 4.67x subscription~
  Issue Size – Rs 300 crore
Total Bids Received – Rs 661 crore, oversubscribed by 2.23 times
Retail category allocation of 40 percent of NCD received 4.67 times subscription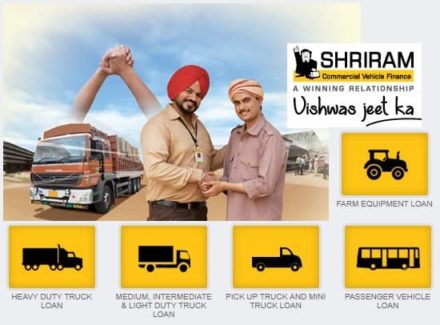 Mumbai, 30th October, 2018: Shriram Transport Finance Company Ltd (STFC), India's largest asset financing NBFC which has an AUM of Rs. 1 Lakh crore and undoubted leader in commercial vehicle finance, received a stupendous response to its Rs 300 crore NCD issue from retail investors. The offer was oversubscribed 2.23 times on its closing day.
STFC received the bids for Rs 661 crore in overall subscription as per data available on the electronic platform of BSE and NSE Ltd on Monday, Oct 29, the last day for applying for secured non-convertible debentures. Retail investors applied enthusiastically with their portion getting oversubscribed by 4.67 times shows an extremely confident investor base of Shriram.  Also, the HNI category registered good subscription.
Umesh Revankar, MD & CEO, STFC said, "The retail and HNI category had 80 percent of the issue. We are very delighted and thankful to our investors for their unwavering support and continued trust in us. The NCDs help the company to have long term funds and diversify the borrowings as well."
The funds raised through this Issue will be used for onward lending, and for repayment/ prepayment of interest and principal of existing borrowings of the Company and for general corporate purposes.
The issue is rated 'CRISIL AA+/Stable' by CRISIL and 'IND AA+: Outlook Stable' by India Ratings and Research. These ratings indicate high degree of safety regarding timely servicing of financial obligations and carry very low credit risk.
The NCDs are proposed to be listed on BSE Limited and NSE Limited.
About Shriram Transport Finance Company Limited:
Shriram Transport Finance Company Limited (STFC) is the flagship company of Shriram group. STFC is the largest asset financing non-banking finance companies in the organised sector in India that cater to first time buyers (FTB) and small road transport operators (SRTOs) for financing preowned commercial vehicles. It has a pan-India presence with a network of 1,213 branches and employs 23,819 employees as of March 31, 2018. STFC provides financing for passenger commercial vehicles, multi-utility vehicles, three wheelers and tractors as well as ancillary equipment and vehicle parts finance, such as loans for tyres and engine replacements, and provide working capital facility for FTBs and SRTOs.
Shriram's Rs 300 Cr NCD Issue Oversubscribed