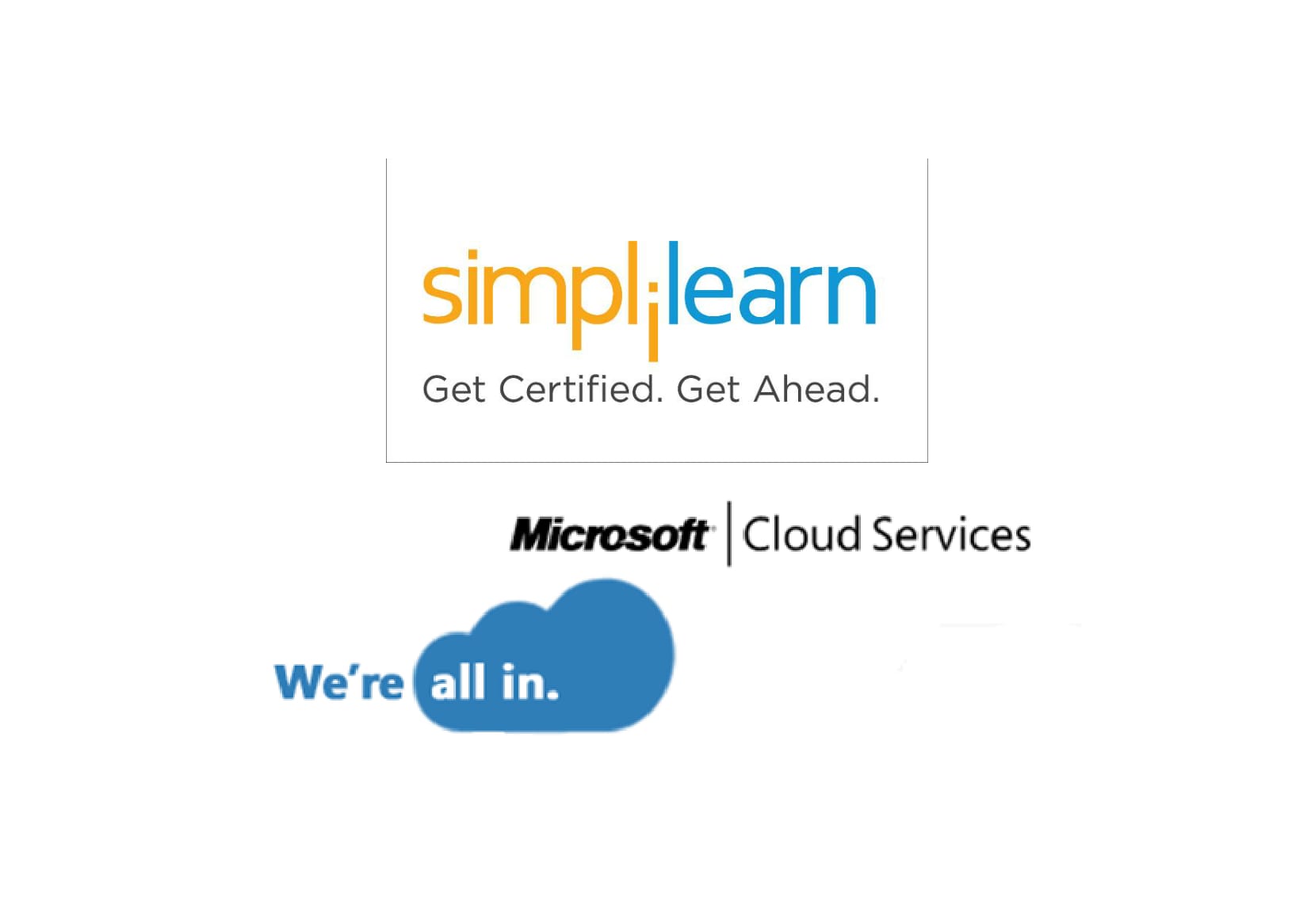 Simplilearn becomes Microsoft's silver learning partner to provide certification training on Microsoft Azure
Bangalore, Karnataka, India/Businesswire India/–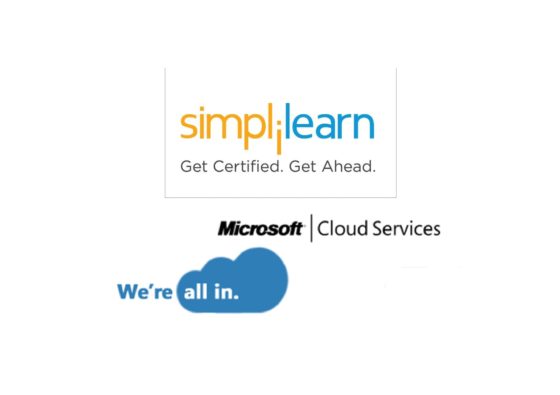 Simplilearn, the global professional training company today announced a collaboration with Microsoft to build a talent pool of over one lakh next generation cloud professionals by 2020. Simplilearn has been appointed as Microsoft's silver learning partner for its suite of Microsoft Azure certification courses and will train IT professionals on Azure as cloud based applications are becoming more prevalent in today's digital workplace.
As per forecast by Goldman Sachs, the cloud platform and infrastructure market roughly generates $21 billion in revenues and is expected to grow by 20 percent year after year to $43 billion by 2018. This rapid growth is paving tremendous demand globally for IT professionals with specialized cloud skills. The certification courses on Developing Microsoft Azure Solutions (https://goo.gl/i7r6Kb), Implementing Microsoft Azure Infrastructure (https://goo.gl/7M9mIv) and Architecting Microsoft Azure Solutions (https://goo.gl/KCJEBI), are intended to equip learners with relevant skills through Simplilearn's flexible online instructor-led training, e-learning and industry projects.
"In today's digitally driven economy, there is a need for talent to own relevant and most updated skill-sets to be relevant in the work space. By partnering with Simplilearn, we are assured of talent in India that is skilled and up to date on cloud capabilities. Through this partnership, going forward, we will also implement similar upskilling programs for other Microsoft technology products in India", said Manohar Hotchandani, Director – Business Development, Microsoft India.
Speaking on the partnership with Microsoft, Krishna Kumar, Founder & CEO, Simplilearn said, "We want to be instrumental in empowering professionals adapt to the changing digital technologies. We are excited about providing our learners with the best of training through comprehensive learning paths recommended by Microsoft.  Together, we are confident about setting an ambitious mission of creating a large talent pool of 1 lakh Microsoft cloud professionals by 2020."
With renowned cloud expert Bernard Golden as the course advisor and experienced Microsoft certified trainers onboard, course participants will gain in-depth understanding of Azure's features for effective practical applications. On getting certified, professionals can explore possible career opportunities in the growing cloud domain as .NET Developers, Solution Architects, Enterprise Architects, DevOps Engineers, QA Engineers, Security Administrators, Network Engineers,  Server Engineers and Virtualization Engineers.
About Microsoft Azure Certification courses
Microsoft Azure is the cloud for modern business. When a professional receives Azure certification, and becomes a Microsoft Azure Specialist, he will gain professional recognition for his expertise covering the full breadth of architecting, developing and administering Azure solutions.  He can expand his cloud skills to meet future business needs with certifications in Developing Microsoft Azure Solutions, Implementing Microsoft Azure Infrastructure and Architecting Microsoft Azure Solutions.
About Microsoft
Founded in 1975, Microsoft (Nasdaq "MSFT") Microsoft is the leading platform and productivity company for the mobile-first, cloud-first world, and its mission is to empower every person and every organization on the planet to achieve more. Microsoft set up its India operations in 1990. Today, Microsoft entities in India have over 7,000 employees engaged in sales and marketing, research and development, and customer services and support across ten cities – Ahmedabad, Bangalore, Chennai, Delhi, Gurgaon, Hyderabad, Kochi, Kolkata, Mumbai and Pune.
About Simplilearn
Simplilearn's mission is to help professionals around the world acquire the skills they need to succeed in today's digital economy. The company provides online training in disciplines such as Cyber Security, Cloud Computing, Project Management, Digital Marketing, and Data Science where technologies and best practices are changing rapidly and demand for qualified candidates significantly exceeds supply. Based in San Francisco, California and Bangalore, India, Simplilearn has helped over 500,000 professionals and companies across 150+ countries get trained, acquire certifications, and upskill their employees. Its training courses are designed and updated by renowned industry experts. Simplilearn's blended learning approach combines online classes, instructor-led live virtual classrooms, project work, and 24/7 teaching assistance. More than 40 global training organizations have recognized Simplilearn as an official provider of certification training. The company has been named the 8th most influential education brand in the world by LinkedIn. For more information, visit http://www.simplilearn.com.
Simplilearn Ties-up with Microsoft to Train over 1 Lakh Professionals