India's e-commerce major Snapdeal announced on Thursday that it has acquired boutique technology company TargetingMantra. The move will help the company in personalising shopping experience for customers on e-commerce platforms.
TargetingMantra provides a unified platform to manage customer life cycle through personalisation, targeting and big data analytics. It was founded by Saurabh Nangia and Rahul Singh in March 2013, and currently has offices in Palo Alto, California, U.S., and Gurgaon.
Snapdeal didn't reveal the acquisition amount but said "TargetingMantra's team will further the on-going initiative to build the 'customer experience engine' which will personalise shopping experiences for customers."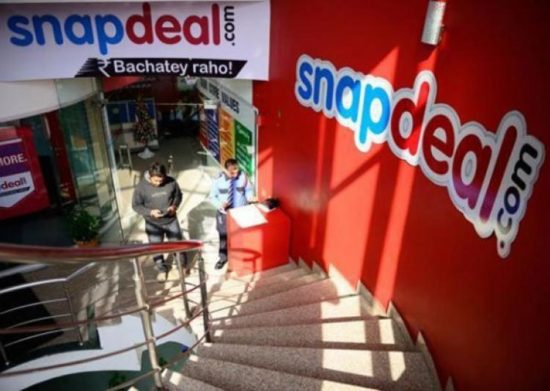 "At Snapdeal, we are always on the lookout for talented teams, who come with complementing tech skills, which can further enhance the experience for our customers. Personalisation is a key piece which helps consumers discover and transact in a fast, frictionless and intuitive manner," said Rohit Bansal, co-founder of Snapdeal, in a statement.
"The Targeting Mantra team comes with valuable experience in driving superior customer experience through machine learning," he added.
Rajiv Mangla, CTO of Snapdeal, said they are looking forward to create new benchmarks in customer experience with the TargetingMantra team.
"We are very excited to become a part of the Snapdeal family. Given Snapdeal's customer centric approach to technology, TargetingMantra can add immense value to shaping shopping experiences on the platform," said Saurabh Nangia, co-founder, TargetingMantra.
 Founded by Kunal Bahl and Rohit Bansal in 2010, Snapdeal's growth over the last few years has been robust. The company has acquired several companies, including mobile recharge platform FreeCharge for Rs. 2,800 crore ($450 million) in cash and stock. It is continuing its aggressive expanding strategy as it has to take on other e-commerce companies like Flipkart and Amazon in India.
According to a report in BusinessLine, Snapdeal is on the verge of acquiring online real-estate firm Housing.com, with SoftBank, a common investor in both the companies, facilitating the deal. However, neither Snapdeal nor Housing.com has confirmed the report.
Snapdeal acquires TargetingMantra