The video streaming app and website will be taken to Indian diaspora in coming months, though plans on content customisation, pricing remain unknown as of now.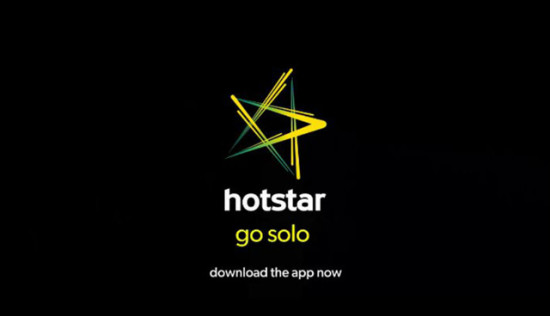 Mumbai: STAR India will be taking its video streaming platform – Hotstar, global this year. Speaking at the annual FICCI Frames media and entertainment conference in Mumbai, STAR India chief Uday Shankar revealed plans to export the one-year-old product to overseas territories.
"Even for a mass sport like cricket, in the larger cities, Hotstar's watch time is now starting to reach 50 per cent of television. This infant service is already becoming a product of habit in India and now this year, we have set our sight on creating the first global media and entertainment product born out of India, when we takeHotstar to the rest of the world in a few months," he said.
"The south Asian diaspora, which for the longest time has been frustrated by the lack of access to its favourite content, will be able to watch cricket, movies and drama through Hotstar.  While I am indeed happy for hotstar to be a pioneer, we are very aware that this is a trend that will get replicated again and again, very quickly."
Hotstar comes under Novi Digital, a step-down subsidiary of STAR India formed in late 2014. The platform itself was launched in February last year, coinciding with the ICC Cricket World Cup. Since then it has seen healthy growth in viewership driven by streaming of live sports.
The service is available free to consumers and operates on an advertising-fuelled model. It currently streams archived content from the STAR network. Movies that the network has digital rights to and live sports including cricket, football, tennis, badminton, kabaddi and hockey.
In fact, thanks to STAR India's thrust on growing its sports portfolio, a lot of the consumption on the platform has come from different sports. For example, more people view the English Premier League on Hotstar as compared to television.
Similarly, the platform has seen viewership of flagship cricket tournaments like the Vivo Indian Premier League grow on digital since it started streaming such content.
This is the second year when hotstar will be airing the annual T-20 extravaganza and the third year for the Star India network. In 2014, the network shared the online streaming rights with Times Internet Limited and in 2015, it won the digital rights for the tournament for three years. As a result, in 2014, the league was available on starsports.com and since 2015, it has been available on hotstar as well.
"Over the past couple of years, we have seen a consistent increase in the reach of the tournament on digital. The IPL reached around 28 million in 2014 on starsports.com. This increased to approximately 41 million in 2015 and this year, we are hopeful of reaching 100 million viewers on the digital platform," said Ajit Mohan, president and head, hotstar in an interaction with Business Standard earlier. Before 2014, the digital reach of the tournament was in the range of 16-18 million, according to media planners.
While it is still unclear whether Star will change its revenue and content strategy for the international market, it is clear through the growth of international box office collection of Indian films that content from the country is being lapped up by the diaspora and non-diaspora audiences. An overseas expansion may also give the network a chance to put its content behind a paywall since the pricing dynamics on content platforms are very different abroad.
Star India to expand Hotstar globally