AURANGABAD, India, August 23, 2016 /PRNewswire/ — 32,000 Villagers Benefit Through 22 Check Dams and Jaldoot Project; Average Family Income Improves 20% due to Agricultural Activities.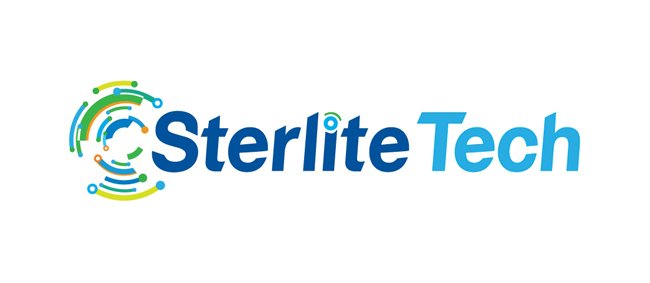 Sterlite Tech Foundation (STF) today announced the completion of its water conservation initiatives in the drought-hit regions of Aurangabad. Sterlite Tech Foundation is the CSR arm of Sterlite Tech, a focused pure-play telecom company that designs, builds and manages smarter networks globally.
Maharashtra's Aurangabad division was facing severe drought since 2005. Considering this, STF launched Mega Water Conservation Drive in 2011. This led to the construction of over 22 check-dams in 16 villages namely, Shevaga, Ladsavangi, Karhol, Shekta, Karanjgaon, Shekta II, Hasnabadwadi, Hirapur, Goaltgaon, Hasnabadwadi II, Sayyadpur, Murumkheda, Kachheghati, Warud, Warud II, Bhogalwadi and Hatmali. Due to the conservation of over 130 thousand cubic metre of water through these check dams, everyday lives of over 32,000 people have been improved.
Jaldoot Project: To further boost the ground water table, Sterlite Tech Foundation initiated the Jaldoot Project for re-development of cemented check dams and de-silting of the 22 check dams. This initiative began in May 2016, and within 15 days, STF achieved the feat of de-silting 10 cemented check dams on a war footing at 1/5th the budget, and with 100% community participation. This project has added more than 150% water storage capacity. Haribhau Bagade, Hon'ble Speaker of Maharashtra Vidhan Sabha, visited the de-silting sites and appreciated the timely and cost-effective completion of the work before the start of the monsoons. With this, farmers have now modified cropping of cotton, maize, millet, tur, moong, soyabean, pomegranate and sweet lime in the region. As a result, cotton crop area has increased by approximately 40%. Over 230 farmers have benefited through renewed agricultural activities and 6,140 people have access to hygienic drinking water in all working area villages.
Development of Model Village Pophala:  To uplift the socio-economic demography of the region, Gram Samruddhi – a Model Village Development Project was initiated in partnership with Savitribai Phule Mahila Ekatma Samaj Mandal (SPMESM). As part of the project, STF adopted village Pophala in Taluka Fulambi in May 2012. Pophala was drought-prone with a population of 480 villagers. The village had a low literacy rate, poor nutrition, no sanitation facility, and minimal accessibility to basic education with complete dependence on agriculture. Through the project, STF has transformed Pophla into a model village by enabling basic education, establishment of primary healthcare, adoption of healthy animal husbandry practices, introduction of agro-technology and modern practices for effective management of natural resources. STF has also constructed over 70 toilets as part of the Clean India Mission and improved sanitation and health of women and children, making the village open-defecation free. The development activities taken up by STF were handed over to village authorities, in the presence of SPMESM officials recently.
Speaking at the handing over ceremony at village Pophala, Shweta Agarwal, Trustee, Sterlite Tech Foundation, said, "The Mega Water Conservation and Jaldoot Projects have made a lasting impact in Aurangabad by improving the ground water table in the region. In Pophala, through the Gram Samruddhi Project, the socio-economic status of the villagers has been sustainably improved over the years. I am thankful to the villagers and our partners for their unflinching support towards achieving this transformation."
K S Rao, COO, Telecom Products and Solutions, Sterlite Technologies, said, "Witnessing the transformation of Pophala village into a model village has given the youth an inspiration to realise their dreams. Through this initiative, we have also taken the Skill India Mission to the grass roots level by empowering the women to have sustainable income opportunities."
Sterlite Tech Recharges Water Table in 16 Drought-hit Aurangabad Villages