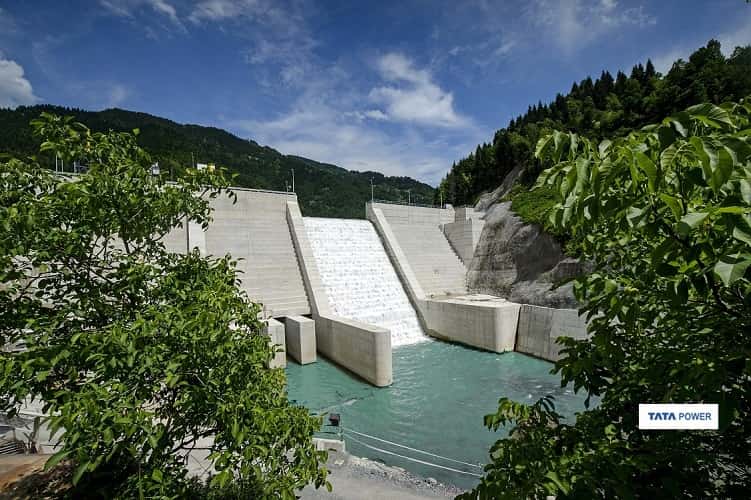 India
Tata Power, India's largest integrated power company, through Adjaristsqali Georgia LLC (AGL), its joint venture with Norway's Clean Energy Invest AS Norway (Clean Energy) and IFC InfraVentures (IFC), a member of the World Bank group, today, announced the synchronization of its 186 MW Shuakhevi Hydro Power Project (HPP) in record time. Further, Tata Power has commenced stabilization procedures to ensure smooth operations. The construction of the plant started in the fall of 2013 and has been synchronized on the 1stand 2nd of August 2017, in a record time of less than four years.
Shuakhevi HPP is the largest hydropower plant to be built in Georgia over the past 50 years, and its project investment cost exceeded USD 420 million. The completion ceremony was presided by the Prime Minister of Georgia, Giorgi Kvirikashvili, and the Vice Prime Minister and Energy Minister, Kakha Kaladze.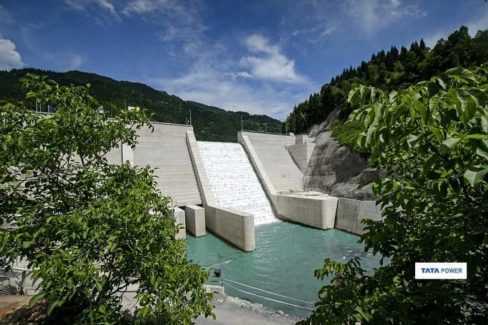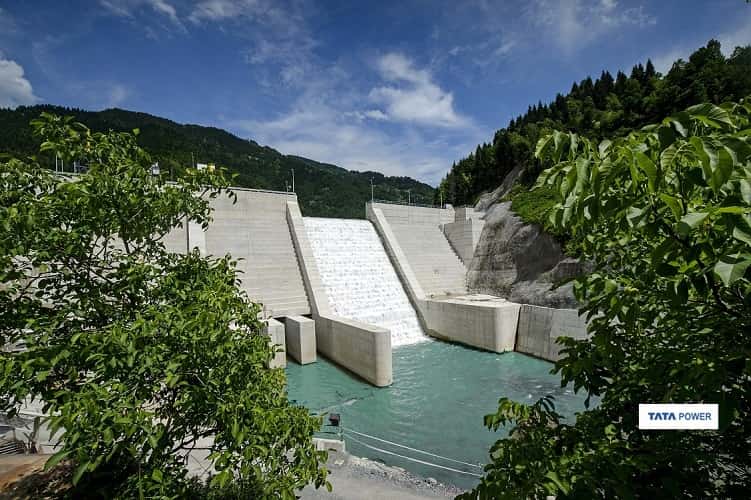 Around 730 Georgian citizens were employed in the plant construction. The project will significantly contribute to Georgia's path toward energy independence.  The power generated by the project will be exclusively sold within Georgia throughout the winter, which is a period of energy deficit.
Commenting about this development, Anil Sardana, CEO and Managing Director, Tata Power, said, "We are delighted to announce the synchronization of our Shuakhevi hydro project in a record time. We continue to strengthen our international presence and look for viable business opportunities across the select international geographies. We are grateful to our strategic partners, Clean Energy and IFC InfraVentures, for helping us complete and synchronize this project within the prescribed timeline. We are also happy to announce that we have commenced stabilization procedures that will ensure uninterrupted power supply."
Prashant Joshi, CEO of AGL, added, "The Shuakhevi Hydropower Project will contribute significantly to energy independence of Georgia. We take this opportunity to thank the honorable Prime Minister, Giorgi Kvirikashvili, and Vice Prime Minister, Minister of Energy of Georgia, Mr. Kaladze, and all members of Government of Georgia for their support in harnessing Georgia's huge hydropower potential."
As a part of this project, one weir and two dams, with their respective reservoirs and connecting tunnels, have been constructed to divert water for power generation. The water conductor system consists of three tunnels with cumulative length of 33.48km and 3.75km of construction adits. Shuakhevi HPP is the first hydropower project in Georgia to have been certified by the UN Framework Convention on Climate Change to reduce carbon emissions. It will generate about 470GWh of clean energy while lowering greenhouse gases emissions by more than 2,00,000 tonnes per year.
About Tata Power
Tata Power is India's largest integrated power company with a growing international presence. The Company together with its subsidiaries and jointly controlled entities has an installed gross generation capacity of 10613 MW and a presence in all the segments of the power sector viz. Fuel Security and Logistics, Generation (thermal, hydro, solar and wind), Transmission, Distribution and Trading. It has successful public-private partnerships in Generation, Transmission and Distribution in India namely "Tata Power Delhi Distribution Limited" with Delhi Government for distribution in North Delhi, 'Powerlinks Transmission Ltd.' with Power Grid Corporation of India Ltd. for evacuation of Power from Tala hydro plant in Bhutan to Delhi and 'Maithon Power Ltd.' with Damodar Valley Corporation for a 1050 MW Mega Power Project at Jharkhand. Tata Power is serving more than 2.6 million distribution consumers in India and has developed the country's first 4000 MW Ultra Mega Power Project at Mundra (Gujarat) based on super-critical technology. It is also one of the largest renewable energy players in India with a clean energy portfolio of 3141 MW. Its international presence includes strategic investments in Indonesia through a 30% stake in the leading coal company PT Kaltim Prima Coal (KPC), 26% stake in mines at PT Baramulti Suksessarana Tbk ("BSSR"); in Singapore through Trust Energy Resources to securitize coal supply and the shipping of coal for its thermal power generation operations; in South Africa through a joint venture called 'Cennergi' to develop projects in sub-Sahara Africa; in Zambia through 50:50 joint venture with ZESCO for 120 MW Hydro which has become operational in 2016; in Georgia through AGL which is a joint venture with Clean Energy, Norway & IFC for development of 187 MW hydro project and in Bhutan through a hydro project in partnership with The Royal Government of Bhutan. With its track record of technology leadership, project execution excellence, world class safety processes, customer care and driving green initiatives, Tata Power is poised for a multi-fold growth and committed to 'lighting up lives' for generations to come".
SOURCE: NEWSVOIR
Tata Power JV synchronizes Georgia Hydro Project in Record Time