Tata Group has finally decided to enter the booming ecommerce niche. On May 27th, Tata Group will launch CLiQ, an online marketplace which will initially compliment their brick and mortar stores; but very soon launch their own web-specific products.
When a $108 billion business conglomerate like Tata Group decides to enter a $30 billion market of ecommerce, then it it will certainly raise the bar and induce stiff competition among existing players.
As per available report, CLiQ will initially focus on three main niches within ecommerce: Apparels, Footwear and Electronic products. A new business entity called Tata Unistore has been created, under which CLiQ will operate. Infact, Tata Group was working on CLiQ since October 2014. Last year, we had speculated about such a venture, which has finally become a reality.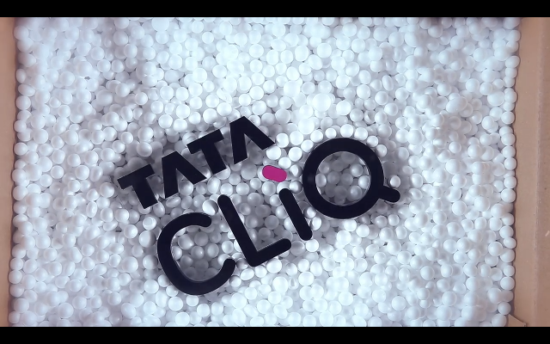 Explaining the logic behind CLiQ and it's logo, Ashutosh Pandey, chief executive officer of Tata UniStore said, "The 'Q' in the logo represents a magnifying glass – a visual representation of the brand's focus on curating only the best brands and products,"
Tata has chosen the domain: https://www.tatacliq.com for their first ecommerce venture, and it would be simultaneously launched on mobile, apps (Android and Apple appstore) besides desktop website. As per some analysts, this would be the first instance when a major ecommerce marketplace has been launched on all the platforms, from day 1.
Right now, this website is offering some free goodies, in exchange of users' email.
If we talk about ecommerce business as a whole, then this would be Tata Group's second venture after My247Market.com which was launched last year. This is an online food and grocery hypermarket.
Tata's ecommerce venture would be observed keenly by their main competitor: Reliance Industries, which had launched their apparel portal: ajio.com last month. They are still undecided on marketplace model, and Tata Group has certainly an upper hand in this regard.
Besides, Aditya Birla Group has also launched their apparel specific portal: Abof.com, which can be termed as a distant competitor.
However, after Tata Group's foray into ecommerce, maximum heat would be felt by existing ecommerce biggies namely Flipkart, Amazon & Snapdeal. Other ecommerce majors such as Infibeam, Paytm etc would also need to re-think their strategies, as Tata Group is known to dominate whatever they venture into.
Earlier, on a personal capacity, Ratan Tata has already invested in more than 10 startups, which include several ecommerce ventures such as Paytm, Snapdeal & Bluestone.
Source: Trak.in