The ultimate tea experience is one where the flavor, aroma and taste come together. There are innumerable factors that decide it, such as climate, water, soil to name a few. Octavius Tea's expert master blenders and tea makers have years of experience to compose teas. Team Estrade had a conversation with Ekta Jain, CMO, Octavius Tea, as follows
"Tea in India is not just a beverage but has become a part of our culture and tradition…"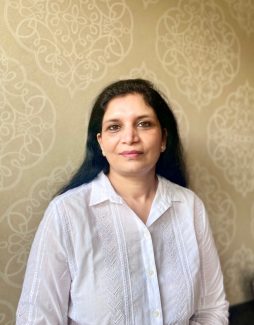 1) Tell our readers about Octavius Tea? its journey major achievements and challenges since inception.
Octavius Tea & Industries is a 120-year-old company, that began during the British Raj in 1898.The company commenced with the cultivation of tea in Darjeeling, across Dooars, Cachar& Sylhet. The current owners took ownership in 2003, retained the name, and were able to take Octavius to greater heights. Encouraged by the success of tea plantations the company acquired an excellent coffee plantation in Coorg in Karnataka in 2007.
Between 2007 to 2016, the company established good export standards and became one of the top exporters of tea & coffee in India with accolades from prestigious government organizations. However, we wanted to launch our quality products in the domestic market.
Octavius" as a brand in the retail sector was born in 2016 & is a brainchild of Ekta Jain, CMO. Who wanted to leverage the century-old tea expertise and launch quality products in the Indian market with a mission to epitomize the art of drinking gourmet teas.
At present we are available at popular retail stores and our online presence has grown tremendously.
2) Tell us about your professional journey your experience's so far in this industry.
 Visiting the tea plantations and tea factories and closely observing the skilled and passionate tea garden workers. Having heard, witnessed, and experienced tea so closely, I developed a passion for it like no other and had a revelatory moment, and the idea of reshaping the art of tea drinking in India culminated. Although I do not have any formal training on the subject, it came to me very naturally.
Tea in India is not just a beverage but has become a part of our culture and tradition, I decided to utilize my experience with my expert team to launch quality products in our own country. Thus, Octavius was born in 2016 with a mission to epitomize the art of drinking gourmet teas.
My expertise is to develop delightful and unique blends with all-natural and premium quality teas, herbs, spices, etc with the help of my team of experts that sources and procures the best quality raw materials. And with years of experience in the industry, I have developed a better understanding of customers' needs and preferences.
"The tea market was having a lot of tea traders posing as tea manufacturers and customers were not able to understand the difference."
3) Through some light on the Tea Industry how it has evolved and how do you see the future growth of this market, along with your company's growth?
 Indian tea is amongst the finest in the world because of its strong geographical presence. Substantial investment in tea processing units, constant innovations, increased product mix, and strategic market expansion has helped the growth of the tea industry. The only concern in the tea industry is the tea prices which are not at pace with increasing costs. The cost of production in India continues rising faster than the prices. Active involvement of the Government, along with the need for an industry strategic plan, is required to address issues in the short, medium, and long term.
We are growing with the vision to leverage our expertise in Agro commodities, and looking forward to expanding our product range and providing a variety of healthy consumable products. Our long-term vision is to make available the pure luxury of natural, home-grown, quality products in India and across the globe.
4) Tell us about your products. What is your geographical location? Share some data about your –challenges, opportunities, key metrics, etc.
Our initial challenges were bringing about awareness about our authentic products which were either sourced from our plantations or other excellent tea gardens. The tea market was having a lot of tea traders posing as tea manufacturers and customers were not able to understand the difference.
Our main task and challenge was to make our customers aware about our experience in the field and the quality standards we could provide because of total control we had over the entire process from plantation to retail placement. Our plantations are based in the Dooars region of West Bengal and source the finest quality teas directly from the premium tea gardens of Darjeeling, Assam, & Nilgiris.
"Despite the burdens incurred by Covid-19, the prediction for the global tea industry seems to be good."
5) What kind of technologies you're using for this business?
We have mechanized our process starting from the plantation level so that the quality can be upgraded from the initial stage. We use Freeze-dried technology for our tea blends (Herbs & Flowers) for longer shelf life. We have a wide variety of flavourful teabags and use advanced technology to produce food-grade staple-free teabags.
6) Who is your target buyer and the impact of Covid for this industry?
Our company, being producers and manufacturers of tea, had to undertake emergency response measures to prevent the spread of COVID-19 in tea communities- plantations, factories and packaging. However, we have seen a great boost in our sales during this period. Besides the complete lockdown in April 2020, our tea business has been running smoothly with a good growth. Our plantations, factories, etc were all running in full swing with all restrictions and Covid measures in place. Rather, as certain plantations were shut due to covid cases surging in their tea gardens, the supply was lesser than the demand, thus fetching better prices for us. Despite the burdens incurred by Covid-19, the prediction for the global tea industry seems to be good.
Our target buyers are the curious and experimental tea lovers, who have a taste for finer things in life and look for more than just tea. The tea market has been in the grip of rapid changes and alterations for the past few years. From local tea stalls to gourmet tea points, all are now offering new & quirky tea recipes & combos. And people are loving them and the young generation has become a driving force for the growth. Also, with tea & coffee having a myriad of health benefits, especially the traditional Indian recipes— it has become the go-to drink for all Indians amidst covid. We were quick to identify the market trend and are catering to all these health conscious audience.