Triumph Motorcycles launches Street Twin in Bengaluru
Bengaluru: Triumph Motorcycles officially launched the Street Twin at its dealership in Bengaluru.
The launch event was witnessed by members of the strong riding community and Triumph customers in the city.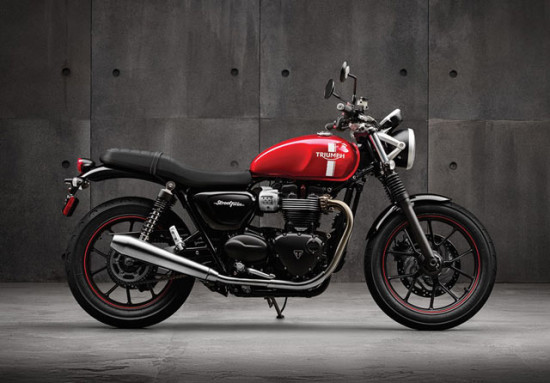 The bike priced at Rs. 7,05,700 comes with a dedicated chassis and suspension package and a carefully integrated package of rider-focused technology for enhanced confidence, control and performance.
Vimal Sumbly, Managing Director, Triumph Motorcycles, India, said, 'Bursting with genuine ease-of-use, go anywhere, good-time ride-ability, the Street Twin is a fun and practical all-rounder. This motorcycle comes with a mix of real style and modernity added to that legendary original Bonneville character."
"Our new Bonneville is set to make waves in the Bengaluru market. This is a genuine rider's market wherein customers have class defining requirements exhibiting a mature outlook on riding. We are sure to win the hearts of our Bengaluru enthusiasts with our new Bonnie," he added.
Triumph Motorcycles launches Street Twin