TVS Srichakra is currently trading at Rs. 2518.90, up by 22.70 points or 0.91% from its previous closing of Rs. 2496.20 on the BSE.
The scrip opened at Rs. 2507.05 and has touched a high and low of Rs. 2542.60 and Rs. 2507.05 respectively. So far 341 shares were traded on the counter.
The BSE group 'B' stock of face value Rs. 10 has touched a 52 week high of Rs. 3249.00 on 18-Aug-2015 and a 52 week low of Rs. 1600.00 on 09-Jun-2015.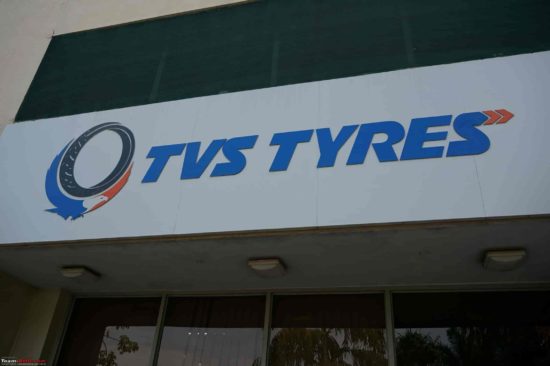 Last one week high and low of the scrip stood at Rs. 2552.55 and Rs. 2339.95 respectively. The current market cap of the company is Rs. 1911.35 crore.
The promoters holding in the company stood at 45.36% while Institutions and Non-Institutions held 1.87% and 52.77% respectively.
Leading two-and three-wheeler tyre maker TVS Srichakra is planning a capex of Rs 160 crore. The company will use the capital to expand its production capacity – in view of favourable growth outlook in the domestic two-wheeler market – as also to beef up its exports.
Further, the company is planning to expand its capacities at Madurai and Pantnagar (Uttarakhand) factories. The company will increase the total capacity from 2.3 million tyres a month to 2.5 million.
TVS Srichakra is a part of TVS Group. It is engaged in the manufacture and sale of two and three wheeler tyres and tubes having a turnover of more than $300 million.
TVS Srichakra plans Rs 160 crore capex