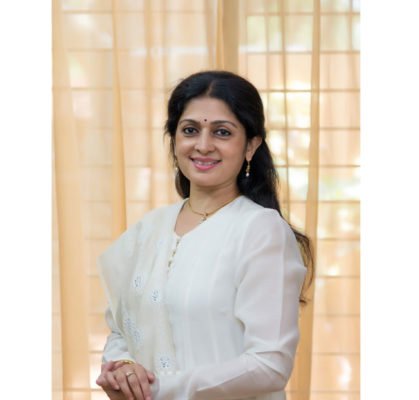 Sinhasi Consultants Pvt. Ltd. was established in June 2005 under the leadership of the Founder and Managing Director, Mimi Partha Sarathy.  Sinhasi Consultants Pvt Ltd is a reputed personalized investment managers, offering end to end financial planning and financial advisory services as well as execution services. Sinhasi has crossed many milestones over the past 8 years.  Today, Sinhasi is one of the top Independent Financial Advisory firms with several high profile clients and companies from various spheres of life, based in Bangalore and Mumbai. Mimi holds a Masters is Finance, Masters in Marketing and Diploma in Accounting from the Webster University in Geneva, Switzerland. Her contribution to space of Life Insurance is indeed noteworthy. Mimi Partha Sarathy is the recipient of Top of the Table (MDRT) Award which is the highest award in the life insurance industry recognized for her contribution to the understanding and business of life insurance for past eight consecutive years.
Tell us about Sinhasi Consultants? About your products and services?
We are Personalized Financial Advisers, providing end-to-end financial advisory, planning and distribution services. Sinhasi was founded in 2005 by Mimi Partha Sarathy, and has built up an enviable client base of both individuals and corporates. The company creates and executes the unique Sinhasi Personalised "Enrich"financial plans and provides holistic advice on investments, insurance and estate planning.
---
What is your geographical range? Do you have any international operations?
Nestled amongst ancient trees in the older part of Bangalore, Sinhasi Consultants operate from a single unique office space in Malleshwaram, Bangalore.  Our clients are primarily based in Bangalore.  Some clients are based in Mumbai.  And due to work transfers we deal with our older clients who have now moved to the US, Hong Kong, and UK. We plan to focus on business in India and spreading the importance of financial literacy to both urban and rural India.
---
What is the size of the market you are currently competing in, both in India and the world?
As per recent reports from AMFI and SEBI, the Total Mutual Fund  Industry AUM is close to 16.10 lakh crores which is just 3-4% of the savings done by Indians. So, there is a huge scope for growth in the Indian Industry for money management. Management of funds through Proprietary Portfolio Management Schemes has gained popularity over the past 2 – 3 years.  However, Sinhasi Consultants pride themselves in servising a niche space of providing highly  personalised  holistic end-to-end wealth management services to High Net-worth Individuals (HNI), especially the salaried HNI who does not have time on his/her hands and wishes to entrust his investments and plan with a trusted financial advisor and planner.  And this sector is indeed a fast growing sector in the Indian Economy.
---
How financial planning has evolved in India over the last 20 years or so?
The concept of financial planning is very new in India.  It has gained popularity only over the past 3 – 4  years or so, and is still at its stage of infancy.  So there is a huge opportunity in this space for all financial advisers following best practices with competence and processes. Prior to this, and even now most people planned their investments themselves or with advise from parents, family and friends.  Chartered accountants also played an important role in giving investment advice which basically revolved around tax saving schemes.
---

---
What is your marketing strategy? For each product segment.
Our focus is on the HNI segment which we define as an individual who has a net worth of liquid assets of around USD 1 million dollars.  We focus on the employed professional who is looking for this kind of personalised , trusted and committed service.  This is primarily a referral based model.
We will soon be adding the online Sinhasi "Aadhar" Plans – a base financial plan for everyone to begin and start a financial plan.  This will be a purely on-line model with on line execution.  And this is also very important in our endeavour to promote and spread financial literacy and the importance of financial planning to the fast- expanding  urban middle class in  India.
---
With the Government's recent move on demonetization, do you feel that the eco system in India has become better for companies such as Sinhasi?
Yes we surely do. For our HNI business, we see more investments which will come into financial instruments , especially the equity markets rather than real estate and gold which are the more favoured traditional investment options.  And for retail, we do feel that this initiative will encourage Gen Y and youngsters to start thinking of their finances and make a beginning with saving and investing.
---
You have travelled extensively and worked with people from around the world, as a finance professional how do you feel different cultures, say Europeans, behave with regards to their personal savings and personal finance, when compared to how Indians behave?
Most certainly there is a geographical context for financial planning since the socio-cultural context and individual emotion play a very important role in financial decisions.  For example , life insurance is easily understood and bought by Americans and Europeans since the risk of death is clearly understood by them. Similar to writing of Wills.  This is done by almost all in the western world.  Whereas in India life insurance is always postponed or not bought since we always think that death will not happen to us, that to in a short time and superstition is also attached to this !!  And writing a Will for many Indians is like writing our death certificate and is always postponed or not written causing problems many times to succession of assets. 
---
What do you feel is the future of Financial planning in India with new technologies like Big Data, Complex machines and AI in the picture? Are these a major value addition for your clients?
Certainly I believe that technology is going to be a real enabler and game-changer in our space.  Technology  will surely expand the market for financial planning and investments and also give us better insights and understanding of the new young Indian investor.  And as the investor matures, he or she will always need a personalised investment adviser as I do believe that similar to a marriage, this is another service that cannot be done completely  on-line and will surely need  personalised touch and interaction!.
---
What is the biggest challenge faced currently by your industry of operation?
The regulatory environment is indeed focussed rightfully on checking any mis-selling of products or advise,  and to protect the interests of the investor.  At the same time, it needs to be understood that financial advisors play an indispensable role in all verticals and segments of  the economy and society, and, that this is as business, like any other business, requires revenues and earnings to sustain itself in order to provide service and advisory excellence.  That being said, clearly commissions are part of it, as well as fees, that need to be earned for any sustainable business model.
---
What are your expectations from the Government, both at the centre and at the state levels, for your industry? Has the government done enough?
As mentioned earlier, Securities Exchange Board of India (SEBI) is taking lots of measures to bring transparency into system, by differentiating between mutual fund distributors, and Investment advisors.  This initiative is one of its kind in the world, including the developed financial markets. Also, they have introduced direct plans for mutual funds, for those who do not want any guidance for their investments in order to make investments more cost effective.  All across the globe, regulators are moving towards fee based investment advisory model. But,  In India,  since we are still in the stage of infancy with regards to financial advisory and planning,  there is still a lot of ambiguity in the processes which has been laid out and there is a lot that has to be accomplished to ensure that the investor gets the right access to objective  advise. This along with financial planning, advisory and distribution is a feasible business model.
---
What would you advise to professionals looking to take up Financial planning as full time profession?
The opportunity is very large for professionals looking to take up Financial planning but one must build the right kind of competence to become an in demand trusted advisor.  For this , we surely require all the technical knowledge of MBA, CFP, etc. Along with these professional qualifications, understanding emotional intelligence is most important. Since this business of financial advisory and planning is purely based on building strong, long term relationships of trust, and can be built and sustained only by way of, understanding emotional aspects and building trust from the heart.
---
What would be your Retirement/Financial planning advice to the working professionals who retire in the next 20 years?
Be clear about your financial goals for yourself and your family. Invest in a qualified Sebi registered adviser to prepare a clear financial plan for you.  Don't get carried away with expectations of very high rates of return – be moderate and prudent.  Have a clear asset allocation that does not invest all your monies into FDs, gold and real estate assets.  Returns and liquidity are important not just blind investing. Invest in Indian equities through sound mutual funds and managers for good returns over a 5 – 7 year period.  Don't get attached to your investments – focus on your goals and returns.  Take advise from a reputed financial adviser since there is so much information with thousands of products in the market today for you to choose from.
---
 "Invest in a good adviser and you will be set for your life!"
---
When the start-up founders sell their stake or their company, how should they manage their funds for the future?
Many times, the start up founders are young and come from modest backgrounds with nil or very small savings and little money management skills.  So suddenly they have a lot of money on their hands and this can be challenging.  Money is so quick to spend, can easily all dry up if spent on fancy cars, fancy international trips and other luxuries.  So it is important to first have a personal financial plan, prepared by a qualified financial planner, and then put away money for personal financial goals and living, buying a home if required, etc.  Then with the surpluses, investments can be planned based on a clear risk profile and time horizon in both listed and unlisted ventures.  Investing again into other start-ups is normally what is done and this is the highest level of risk for investments.  So it must be done prudently since not all starts –up are successful.  Recent surveys show that more than 60% of all start-ups fail.
---
What is your vision for your company, in the

Near term future, over 2017
Add more like-minded HNI clients to our current client base .
Launch the Sinhasi Aadhaar plan – the on line base financial plan for beginners to start their life with financial planning, saving and investing.
Conduct more financial literacy programs for working Gen Y, especially women
Conduct 'Sinhasi for Kids' seminars which is a unique program for introducing money and values to kids of HNIs between the ages of 11 to 16 years.
Long term, over the next 4 years or so.
Keep building competencies and adding best practices to our advisory and service excellence.
Focus on financial literacy and the importance of financial planning , saving and investment to more Indians
Do good and good will follow!!
Understanding emotional intelligence is most important": Mimi Partha Sarathy