This summer, VERO MODA's #TRENDYVEROMODA campaign has pledged to bring you fast fashion, week on week, straight from the international runways. And this week, it brings to you, the Renaissance Fun Collection, which has been making a royal foray into the world of fashion, the world over.
Inspired by the culture and style of art and architecture developed during the Renaissance. The collection is a reinterpretation of the celebrated revival era and has a young and contemporary take on the fashion and trends seen amongst the Royals of the 14thcentury.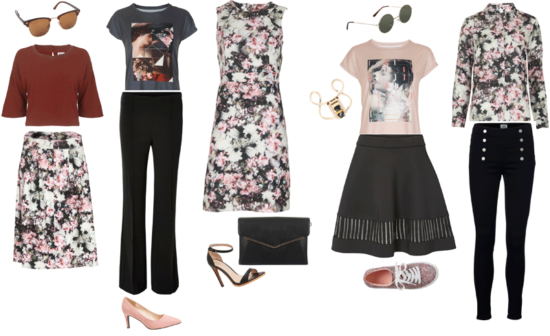 While colours such as pink and black dominate this trend, other colours such as lilac, dust, purple, forest green, mauve and blue lend a beautiful contrast to the stark prints and innovative cuts seen here. Key clothing features typical of this era such as Victorian collars, billowing sleeves, pronounced 'V' bodices, lace and heavy embellishments have been adapted into the Renaissance Fun collection, making it one of the most interesting and on trend collections this season.
About Bestseller India
Bestseller India currently has 173 exclusive brand outlets and is present in over 379 shop-in-shops in external multi-brand stores throughout India. BESTSELLER India markets and sells the three BESTSELLER brands JACK & JONES, VERO MODA and ONLY
BESTSELLER India is part of BESTSELLER, a family-owned fashion company founded in Denmark, Europe in 1975. Worldwide, BESTSELLER is present in 46 countries through more than 2,800 chain stores and 12,000 external multi-brand stores.
VERO MODA Launches its Renaissance Fun Collection